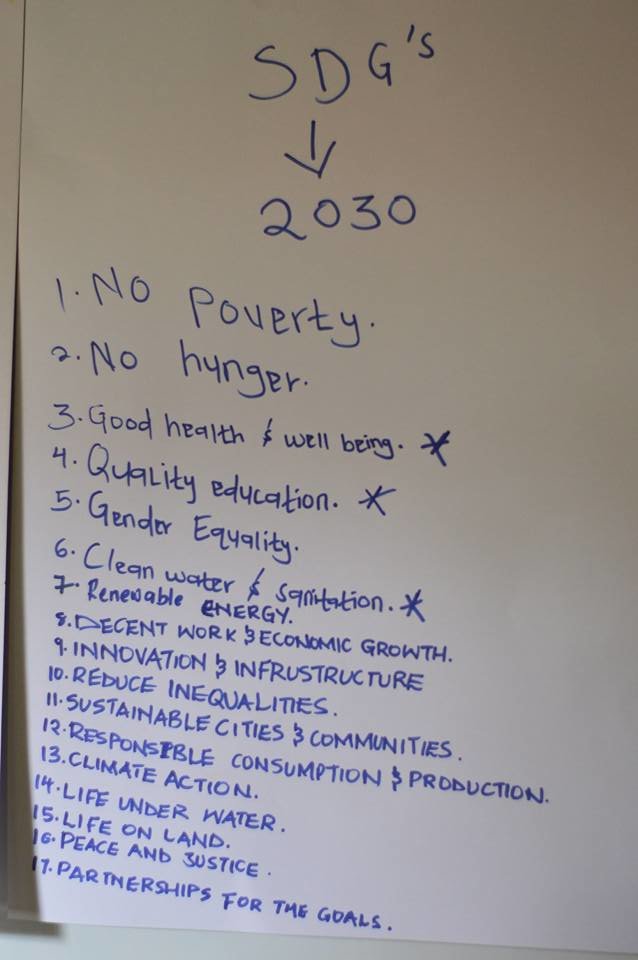 The start of April holiday marked the beginning of an exciting week for class 5-8 students at Fountain of Hope primary school. The 87 students together with their teachers and volunteers from Colour my World gathered for a week of fun and learning that took place during the holiday club.
This year was special, aside from the teachings and drama facilitated by our teachers, Colour My World took the time to teach the children on the Sustainable Development Goals(SDGs), they dubbed it "The Super Heroes Camp".
It was interesting to hear the children shout out whom they considered super heroes, they mentioned cartoon characters, founding fathers of the nation, their parents and leaders they considered as powerful influencers. The volunteers then took the time to journey with the children, slowly helping them not only understand some of the SDGs but also making them realise that they had the power to make a difference in their community by addressing some of the goals and thus become "service heroes".
The children learnt about the relationship between SDGs and the issues facing their community. They were able to identify the problems in their communities and listed them down. The challenge they were given throughout the clubs involved picking solutions that would work for their community and visualize it through art or drama. This was definitely a highlight for the students, as they begun to realize that they had the ability to become service heroes in their community. It was also a highlight for the volunteers and teachers because they had the opportunity to realize how brilliant the children were and how capable they were when entrusted with tasks.
Each student received a service hero band on the last day as a reminder of what they had achieved that week. It is our hope that we will continue inspiring our students to realize the power they hold, the power to change their community and that of the world they live in.
Your support and contribution makes a difference by helping us work towards quality education, and for this, you are our super hero.