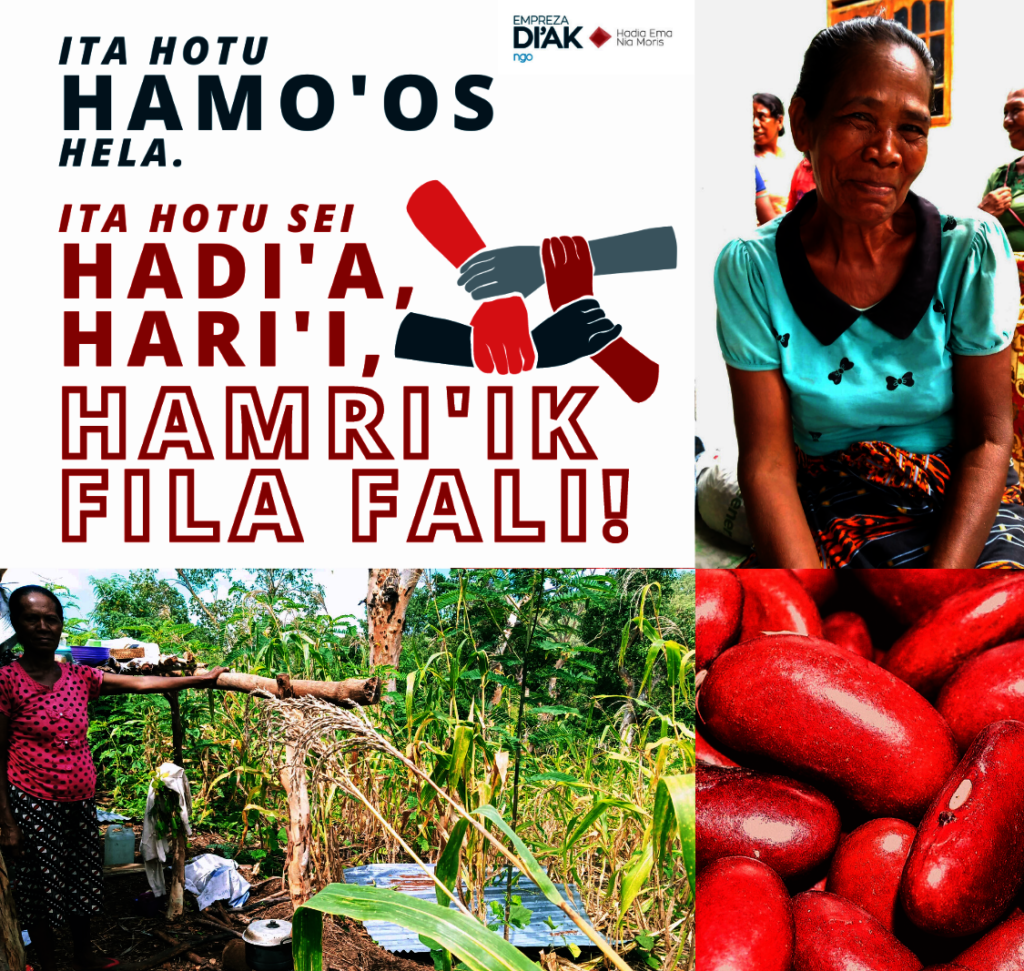 Thanks to your donations, we support people to EMPOWER THEIR LIFES!!
After the response given to Dili's disaster, the post-storm situation observed in Atauro alerted our SAT Center staff about the loss suffered by members of artisans groups from Makili, Arlo, Makadade and Uaru-ana. Fields and crops, already weakened by the drought, have been devastated by the heavy rain last month, putting families on the edge of food insecurity.
40 artisans/farmers received 5kg of beans to complement their families' diet with a HIGHLY NUTRITIVE LOCAL PRODUCT, following good practices recommended by the WHO.
"Thanks to Empreza Di'ak's support, we received beans that will help our families. Thank you also for coming to our place and share information about COVID-19", said Mrs M. from Arlo.
Because our cultural heritage is important, artisans also need to RECOVER, REBUILD and STAND UP AGAIN!!
In August and October, Empreza Di'ak also managed to organize fairs in Dili and Atauro, providing artisans with opportunities to increase their access to market and income. Following the Covid-19 wave that hit Timor-Leste (including our team) in August and September, the handicraft market recently held in Atauro has been a good occasion to make the encounter happen again between artisans and clients, this time in the proper Atauro island!
During the fair, kids loved the handicraft workshop run by Biojoias (group of artisans with disability) during which they learnt how to make a bracelet with seeds and shells.
More is coming, keep tuned!!
Please follow - and share! - the project on Facebook and Instagram
If you are in Timor-Leste, visit our local products' shops in Dili and Atauro (links for map and details), buy unique handicrafts and learn more about our beautiful country and these amazing artisans! If you are visiting Atauro, talk to us to know more about the handicraft workshops.