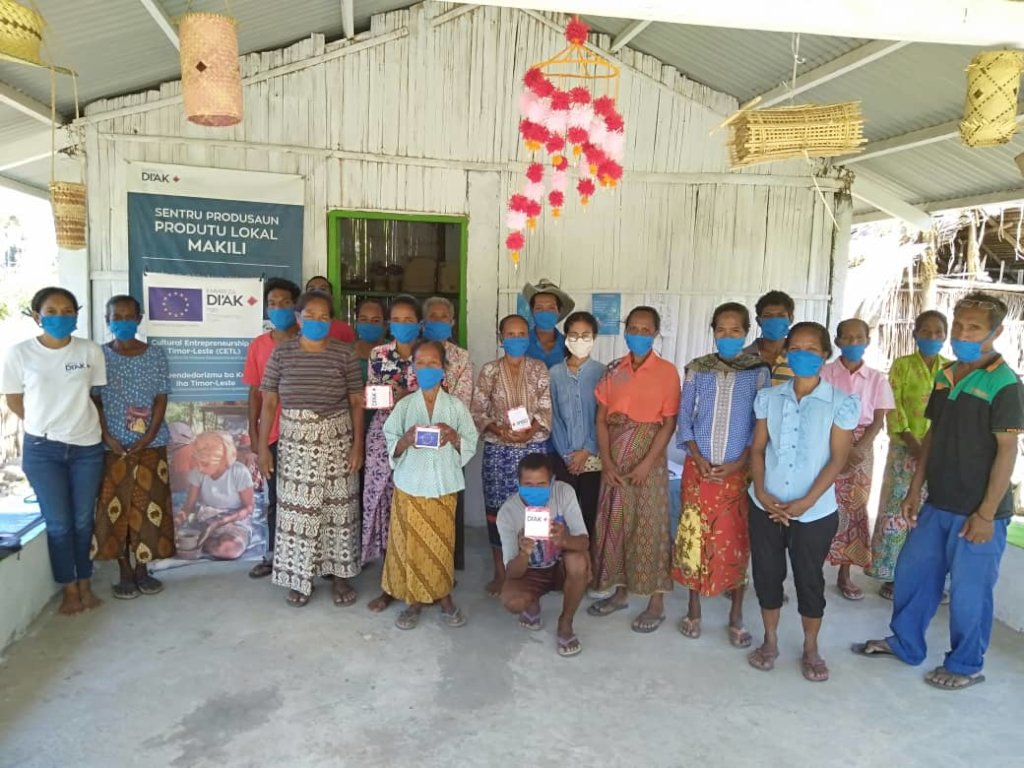 After months under State of Emergency, Empreza Di'ak resumed what it exists for: field work. Having created new procedures to adapt to COVID-19 context (use of masks, carrying hand washing device to activities, limited numbers of participants), Empreza Di'ak's staff got off the office and renewed connection with Timorese artisans, mostly women.
Community visits ran in July and August allowed the team to reach artisans from Atauro communities (Arlo, Makili, Makadade and Baruana). For most of them, that has been the first opportunity since March to sell their products and generate some income, highly needed by their families during such difficult times. Once more, we also supported them by raising awareness on COVID-19 disease and distributed soap and locally made masks.
Moreover, Empreza Di'ak started a long exercise of mapping as many artisans as possible, meeting groups and individuals and registering information from their handicraft activities. This important process, supported by your donations and European Union funds, will allow us to get good information about people who live from making handicraft, their stories, businesses, strengths and needs. Future results will be a valuable contribution to define better strategies of support and training.
Patience and persistence were rewarded by satisfactory moments like interviewing a group composed by three generation of female artisans working together and keeping their traditions alive through the spiral of time!
You can follow the project on Facebook and Instagram.
If you are in Timor-Leste, visit our local products' shops in Díli and Atauro (links for map and details), buy unique handicrafts and learn more about our beautiful country and these amazing artisans!