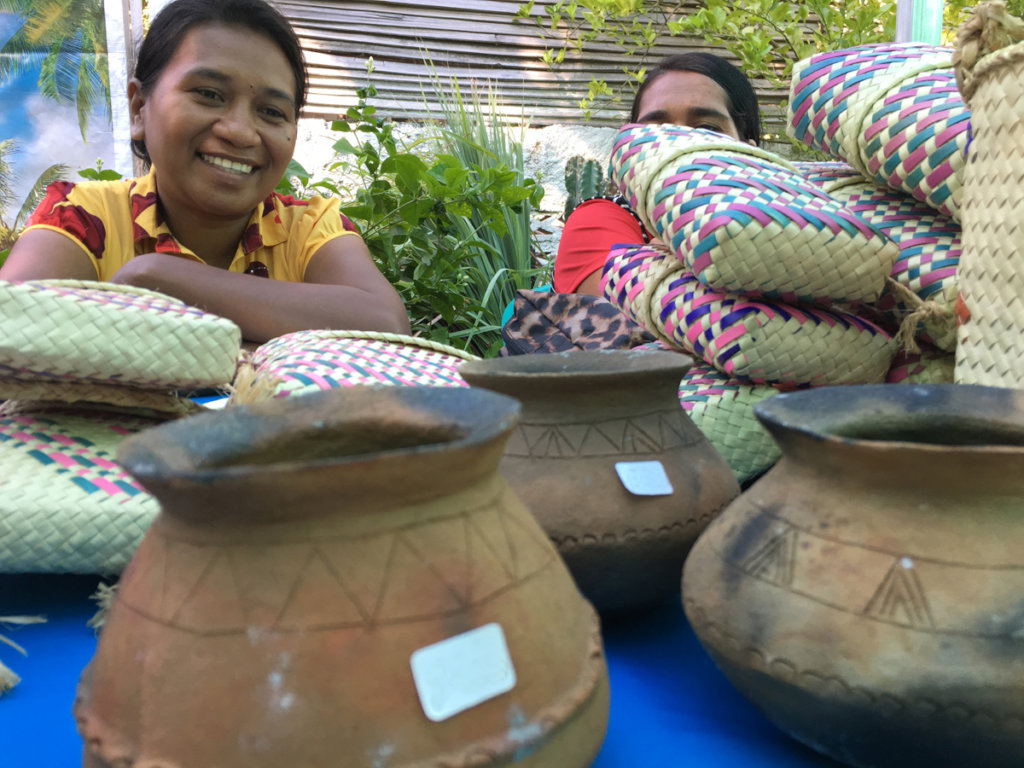 We are so thrilled by your support and inspired by the achievements of this project that we decided to extend it in order to have a greater impact and keep supporting these amazing artisans.
Last June we hosted the 2nd Atauro Handicraft Market and more than 40 artisans came from this remote island to Dili (some of them came to the countries' capital for the first time!). The day before the market our team provided them some further training on numeracy, visual merchandising and sales support.
The Handicraft Market was a huge success, we had tons of visitors, live music from Atauro, delicious local food and all the artisans sold out their products, creating a significant and direct impact on Atauro's economy.
The event was a great opportunity for the artisans to get feedback on their products and to see their skills and cultural heritage appreciated by a wider audience. The General Director of the Secretary of Satate for Art and Culture, Ms. Cecilia Assis, delivered the opening speech, joining us on raising awareness for the economic empowerment potential of the creative industries in Timor-Leste.
With your help we are supporting remote communities of Atauro island, developing new livelihoods as a way of income generation.
You can follow the project on Facebook and Instagram
If you are in Timor-Leste, visit our local products' shops in Dili and Atauro (links for map and details), buy unique handicrafts and learn more about our beautiful country and these amazing artisans!