Project Report

| Nov 25, 2014
Final push to raise the last funds for Tsagnoria!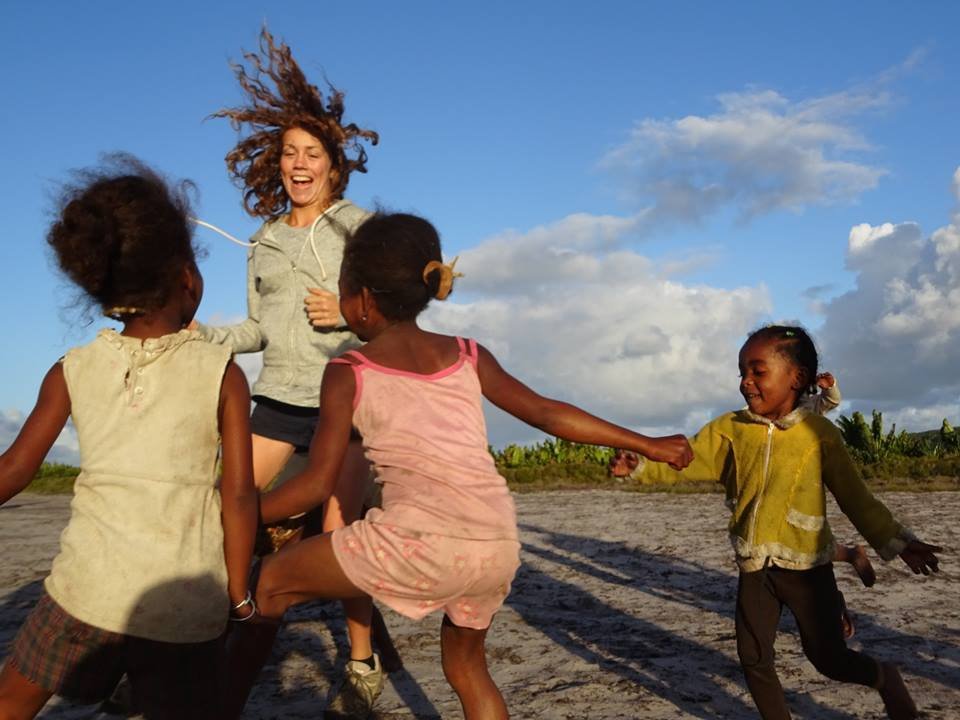 We at Azafady are working towards the final push of funding for the refurbishment of Tsagnoria school. Following the last report, where Tegan had visited the school with some volunteers during her time in Madagascar, there has been some fundraising going on.
Bethan George, who went to visit what is left of Tsagnoria school, was so moved by what she had seen that she decided to fundraise for the school project upon her return from Madagascar.
"The reason why I wanted to help was because I was inspired by what I saw with my own eyes in Madagascar, the necessity for these projects to help such gracious people, and how much these projects have helped the communities. I am passionate about human development and my studies in Geography at university have guided my knowledge about the correct way to sustainably help poverty stricken communities and with this, I can see that Azafady is an extremely responsible charity which undertakes development projects in the correct way, involving the community to produce sustainable benefits suitable to their lives! I used business contacts starting with close family and asking them to send the links out to any colleagues or friends (with a brief passionate description of my reason for wanting funding) that may be willing to help!"
Thank you to Bethan for all her hard work - she is also continuing with a further fundraising event over Christmas.
We are working extremely hard to get this project funded by the end of the year.
Our team in Madagascar have been working hard to finalise the budget for the project, as the original one was compiled over two years ago now, to ensure that any additional costs are incorporated and that the further deterioration of the building has been considered in all the construction plans.
Another returned volunteer Roxanne Rahnama has been working hard on a photo essay following her visit to Tsagnoria school. Her essay excellently illustrates issues in Madagascar and her selection of photos with captions from Tsagnoria are very powerful. She also won a photo prize for a submission that she took in Madagascar and has kindly donated her winnings to Azafady. We at Azafady love the photo and accompanying caption: "A woman brushes her teeth at sunrise using water from a lake where other villagers also bath in, wash their clothing and often openly defecate in. The sun, or as the Malagasy call it, "the eye of the sky," gives an early morning lens into a larger urban sanitation and health crisis in Fort Dauphin"
See Roxanne's photo essay here: http://blumcenter.berkeley.edu/news-posts/children-of-madagascar/
To be held in London next week, Eve and Tegan have organised a music fundraising event featuring talented Malagasy musician "Nogabe" with all funds going to the Tsagnoria school project. We hope this will be a successful and enjoyable evening, please join us!
https://www.facebook.com/events/721688087911141/
Thank you once again to all the funders of this project so far, and we look forward to updating you with the fantasctic news that the school refurbishment is funded very soon!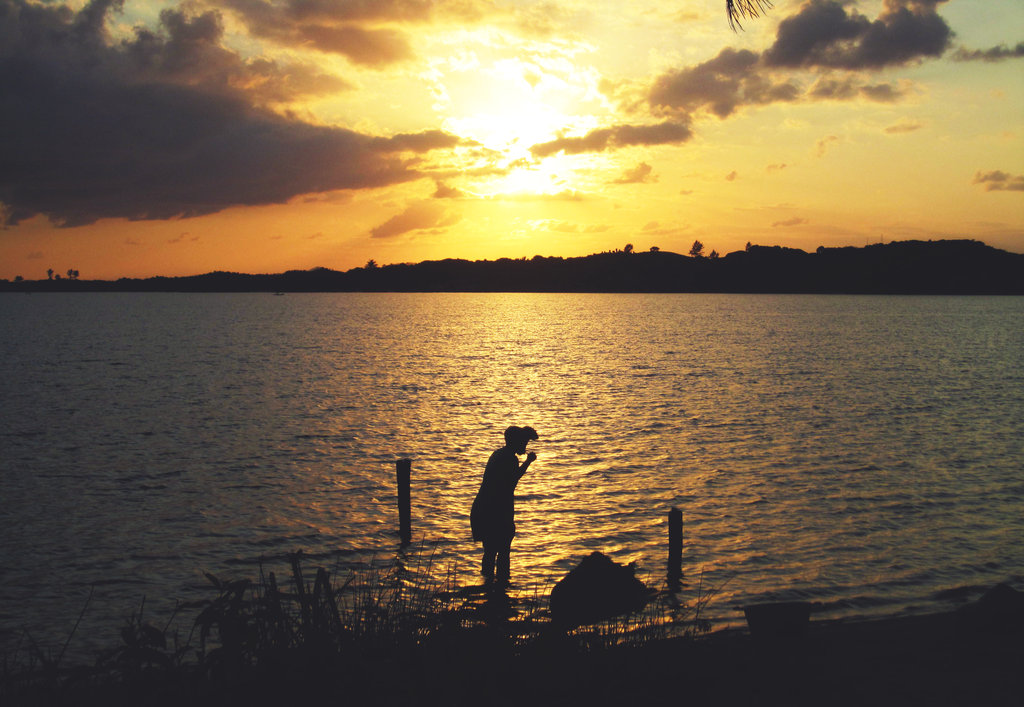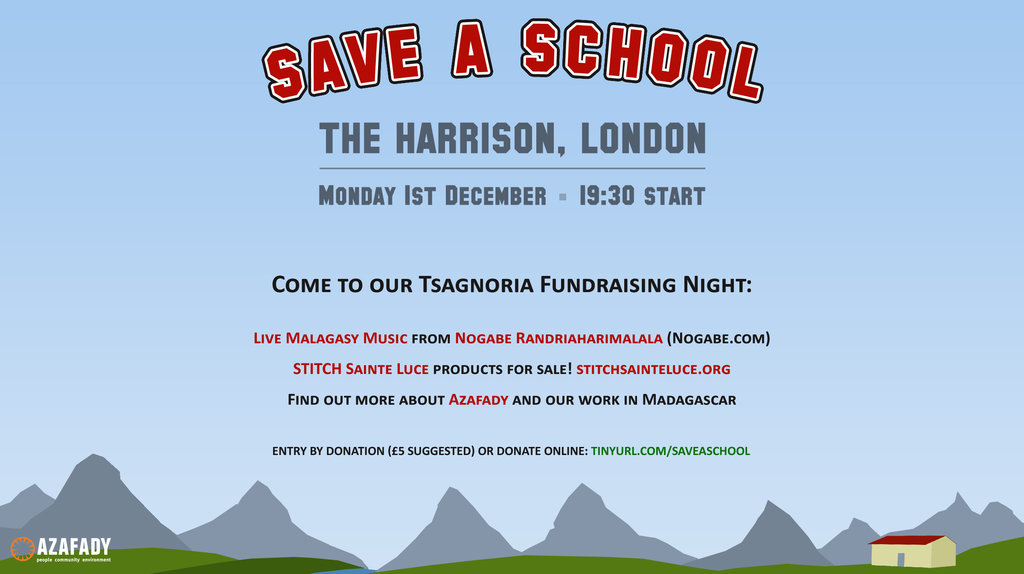 Links: