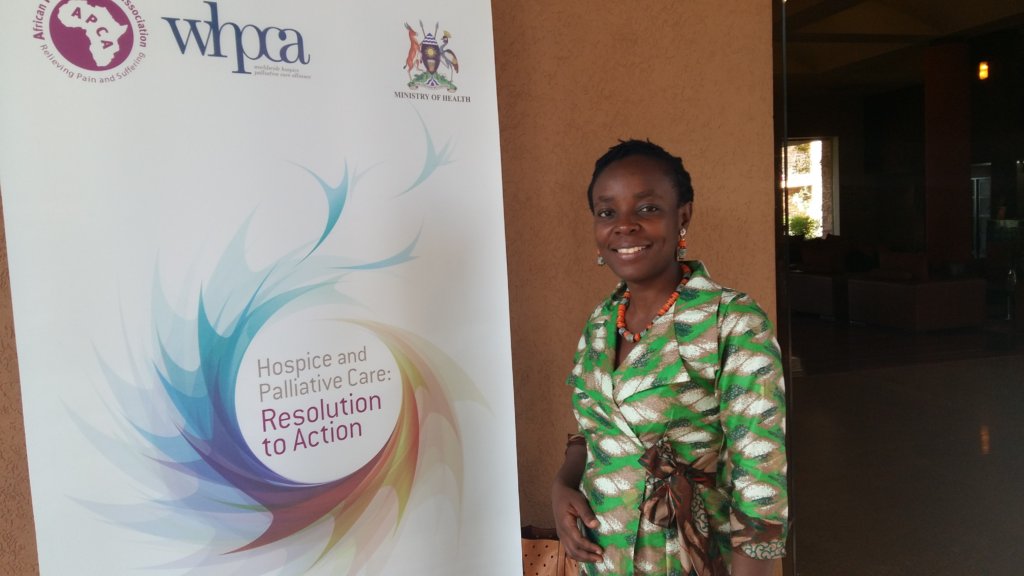 The IAHPC received 26 applications for Traveling Scholarship from palliative care workers in Africa, Asia, Europe and the Caribbean to attend the 5th International African Palliative Care Conference in Kampala, Uganda.
The IAHPC was able to fund 57% of those applications. Anita from Ghana was one of the lucky applicants to receive a Traveling Scholarship to attend the international conference.
Anita is part of a small palliative care team at her hospital so the challenges to meet the demand is challenging. But in spite of these challenges, the team has persevered and maintained its presence in the hospital.
Anita describes the important learning points she gained from the conference.
"The conference was a good experience that offered some insights into how the palliative care service in my hospital could be improved. I learned three great lessons.
• However small the team, we have a great potential to cause change…
• Advocacy is an indispensable part of any palliative care service. Concentrating on clinical care alone is not enough for team growth. Advocacy has to go beyond medical circles to include the communities our hospital serves.
• National and regional collaboration provides the avenue to share best practices and provides a stronger platform for advocacy and initiating change."
The conference was a good opportunity to explore and initiate potential partnerships for the future... growth cannot occur in isolation."
Eunice from Zimbabwe also received a Traveling Scholarship to attend the conference in Uganda.
Eunice stated that the "IAHPC is doing a wonderful job in supporting people to attend various activities that add value to palliative care."
From the entire IAHPC team, thank you for your generosity.
Links: