Project Report

| Mar 8, 2022
Giving and Receiving Thanks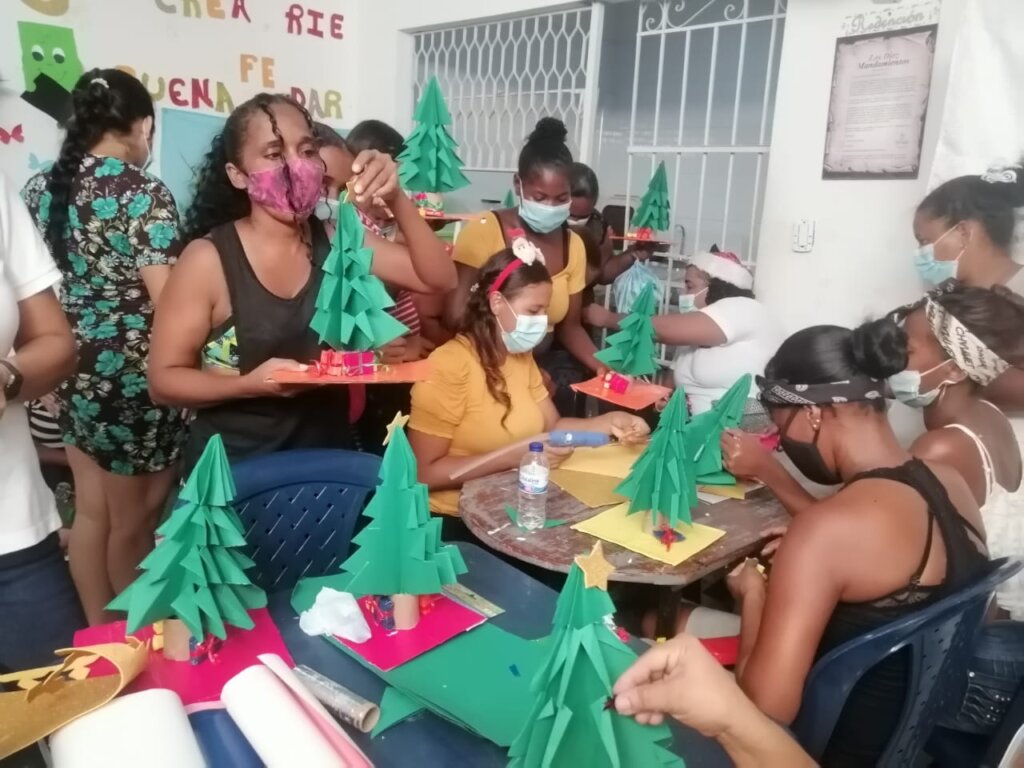 As 2021 drew to a close, we were able to finish the year by hosting multiple activities to continue supporting the kids that love and serve. We also received many warm demonstrations of gratitude both from the moms and kids, the perfect ingredients that add fuel to our commitment and determination to continue serving them for the years to come.
Breakfast club: In the last quarter of the year, we served 2600 breakfast meals accounting for a total of around 10.000 meals in the whole of 2021. Additionally, caregivers are actively encouraged to get involved in helping their kids eat and thus we seek to strengthen the parent-child affective bond.
School reinforcements: We conducted 10 school reinforcements sessions, to continue to strengthen the kids' reading and writing skills as well as math. These are specially tailored to the kids that have fallen behind in their school learning, as we found that some of the kids have significant deficiencies in those core areas. In addition, we actively seek to raise awareness among their parents so they can also supplement their learning at home.
The mom of one of our kids said:
"Thanks to Betania Juvenil, I learned how to read and write, add and subtract, and I have a lot of fun playing"
Early education: We conducted 4 workshops for kids 0 to 5 years old, aimed to give them an early introduction to reading, geometric figures, and the strengthening of the Mom – Child affective bond.
Christmas activities: We finished the year with 4 recreational activities aimed at making the children happy and at the same time, keeping them out of the street where they are exposed to gangs and violence. We even hosted a kids' cookie cooking activity!
Additionally, as part of the Christmas season, we hosted two gift-giving sessions one for kids to receive toys and another one for Moms to receive groceries. These activities have the goal of increasing the overall satisfaction of the Moms with the programs we offer and keeping them engaged long term. The kids were very playful and happy with the gift they received.
The Moms Craft Workshop: We conducted 2 additional Craft workshops under the topic of Christmas, where the Moms had the chance to come together for a time of fun, relaxation, and learning.
Family workshops and outreach: Through residential visits and phone calls, we reached out to the families involved in the program, to motivate them to continue their participation and to encourage them to keep up their commitment to their kids' education at home. This outreach also allows us to identify critical unsatisfied needs in their homes and to reinforce the importance of raising their children in a nurturing and caring environment.
Another mom said:
"Thanks to Betania Juvenil for the activities, my kids enjoy them a lot, and can avoid the gangs in the streets."
"I want to also thank you because as a result, they are learning more and more, and the truth is [chuckles], they have a lot of fun"
In addition to the outreach, we hosted two workshops where the moms had the opportunity to receive individualized support from a professional phycologist which help them in better navigating difficult situations that may impact the well-being of their family and the optimum development of their children.
A third mom said:
"Thanks for the psychology sessions, we learned a lot! Thank God and Betania Juvenil for your present and future support!"
We also want to take this opportunity to thank each and every one of you for your support over the last 3 years, and we hope to continue to enjoy your enduring partnership in the years to come. Thanks!