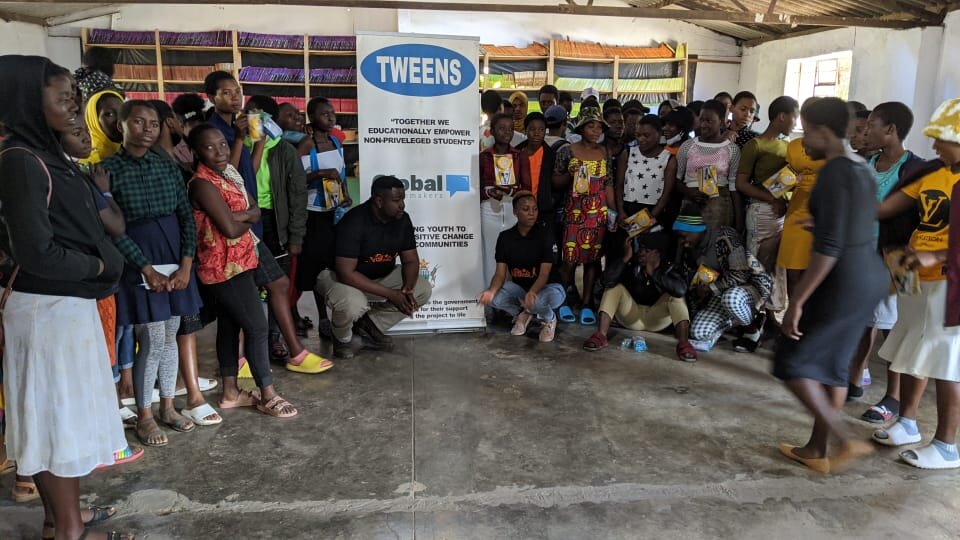 Over the past couple months TWEENS has had rewarding and exciting developments that we are excited to share. From April to May, we reached out to 1,920 individuals across nine Christian denominations, advocating for the importance of education within the refugee camp. The response was overwhelmingly positive, with church leaders pledging to reinforce the value of education as a long-term solution for refugees.
May was a month of student engagement and enrichment. We held Math, Chess,and Teqball Competitions. These provided a fun and educational break for our students. Twelve students competed for Math, eleven for Teqball, and eight for Chess, with the winners receiving water bottles as prizes.These events not only showcased their talents but also honed their strategic thinking skills and practiced their teamwork skills.
TWEENS also partnered with TDH, who committed to conducting monthly reproduction health sessions on HIV/AIDS and STI awareness. This was a huge step as one of the goals at the center is to address teenage pregnancy. TDH generously donated chairs, chess boards, a ping pong table, and an office table, enhancing our facilities.
June saw the successful launch of the Tweens Book Club for Grade 7 to Form 2 refugee girl students. The turnout of 30 boys and 45 girls exceeded our expectations, demonstrating their enthusiasm for reading and being a part of an engaging literary community. We are grateful for the donation of 28 novels from Mai Mano that has allowed the expansion of our library resources. In the same month, we provided tutoring and mentoring to over 80 Form Four (Grade 10) students, preparing them for their upcoming national examinations.
In very exciting news, July we were able to secure a 10-month Wi-Fi data plan and equipment rental, ensuring stable internet connectivity for our educational programs. We also invested in stationary for our tutors and paid our operations coordinator for three months. Additionally, we upgraded our solar system, ensuring reliable power for night studies and providing more charging outlets for our students and 39 devices.
As we look to the future, we are excited about the potential of TWEENS. Your continued support allows us to provide these essential services and create a positive impact on the lives of our students. Looking forward to sharing progress in the following months. Thank you for being part of the TWEENS journey.