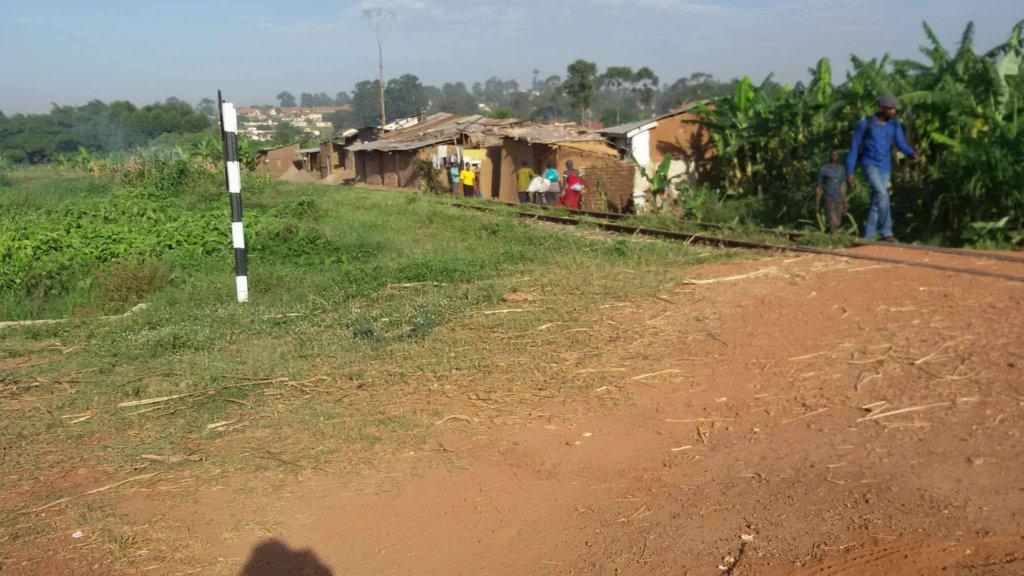 Dear AKI & Uganda SPCA Supporters,
Katia and Brigitte and a few others from Uganda SPCA have been keeping their ears and eyes open for a suitable plot of land in Kampala, Entebbe, or in between the two cities, to purchase and move The Haven. But in the last few years, land prices have gone sky high and vacant land with enough buffer or outside of residential areas is so difficult to find. The price for 1-2 acres is usually well over US$100,000 and some 1 acre plots are closer to US$300,000!
Recently, the Uganda SPCA was told about a site where about 50 plots were going to be developed into a sports complex, but the funding never came through, and the owner is now planning to divide the land and sell the plots individually. The plot that Uganda SPCA is most interested in is on the edge of the site, very close to Lake Victoria (and Luzira Prison), zoned industrial, and near the access road. (The 2 photos show the general area, not the exact plot).

The cost is about US$80,000. This doesn't include fencing, running electricity and water to the site or construction and moving USPCA infrastructure (the new kennels) to the site, which will likely bring the cost up to about US$100,000--just what we thought we'd need to raise.
But we are still so far from our goal!
We'll be working even harder from now through the year-and beyond-to raise the money needed to purchase a plot at this site. We doubt a better deal in a more ideal location will come available, so we don't want to lose this opportunity!
If you can help organize a fundraiser or if you have other ideas about how to raise money, please let us know (most grant funding won't cover the cost of purchasing property).
Meanwhile, the Uganda SPCA still rescues, on average, at least one dog or cat every day. Here are just a few of their recent rescues and adoptions.
On 24 August, a Ugandan woman and supporter of the USPCA, was driving to work when she saw tiny kittens (see picture) on the road (for those of you who know Kampala, they were on Kira Road, a very busy street). She stopped her car, gathered all of them up, and brought them to The Haven. It's amazing that none of them were hit by a car!
On 30 August, the USPCA received a call about a very skinny dog that was hanging around someone's home. When Alex arrived, he found the dog very approachable-and starving (see picture). He fed the dog and she willingly accompanied him to The Haven, where she's being fattened up.
Kitties Lilly and Lupin were adopted from The Haven at the end of December (see picture taken on the day they were adopted). These 2 lucky kitties are in a great forever home (see picture taken at the end of August)! But more than 80 kitties at The Haven still need to find their forever homes (some pictures below).
On 11 September, Andre saw 2 dogs on Buganda Road (another very busy street in Kampala), and 1 of them had only 3 legs! He called the USPCA , the team found the dogs just where Andre said they were, and brought them to The Haven (see picture). They were named Survivor and Lucky, and Andre will be adopting them and taking them back to Austria with him!

In early September, the USPCA received a call from someone at the Golf Club, where a stray and skinny dog was hanging around (see picture). Alex headed over there and brought the dog-now named Skippy-back to The Haven. On 28 September, Skippy was adopted (see picture)!
The Uganda SPCA gets so many visitors (see the picture of Ambrosoli International School students visiting The Haven), yet the space at the shelter is so limiting. It's difficult to maneuver, difficult to get dogs safely out of their kennels to take a walk. We know that a larger, better laid out shelter facility would make such a difference to the educational experience and for potential adopters, who want to spend time with the cats and dogs.
Thank you so much for helping in our effort to raise money to purchase a plot of land for the USPCA Haven. We won't stop until we've reached our goal!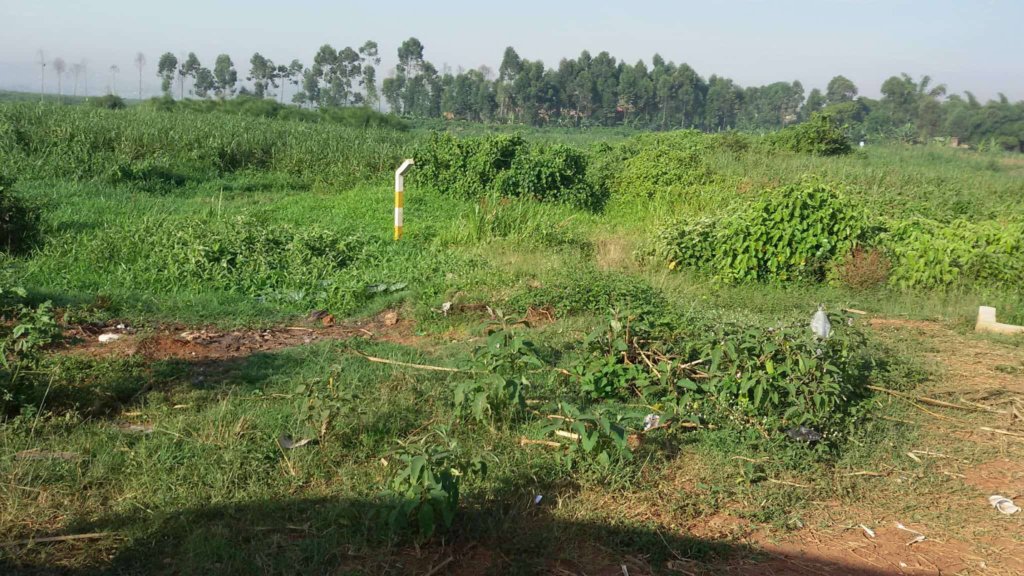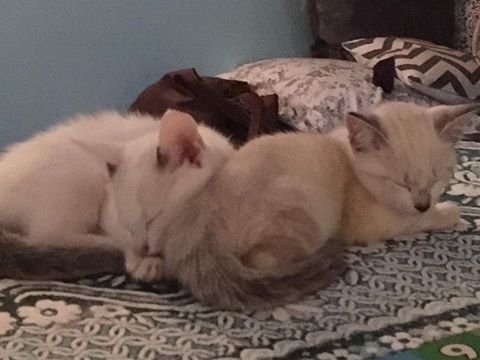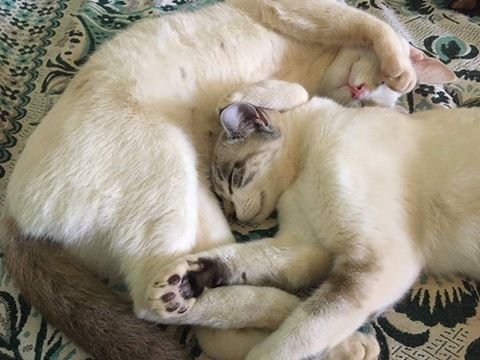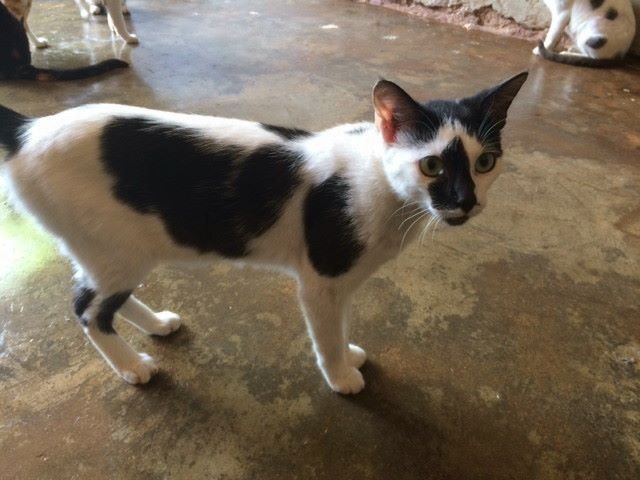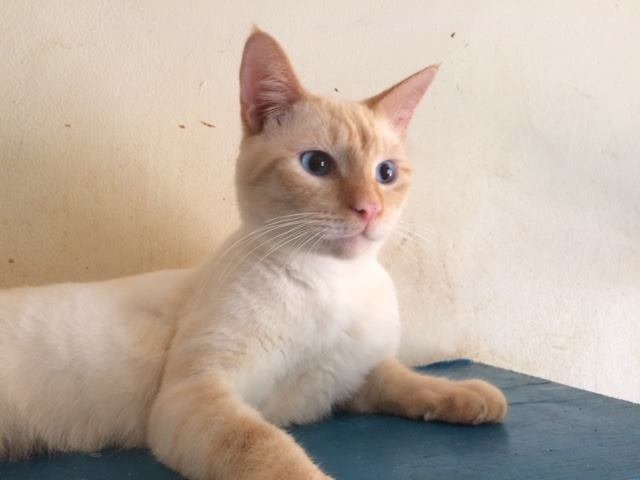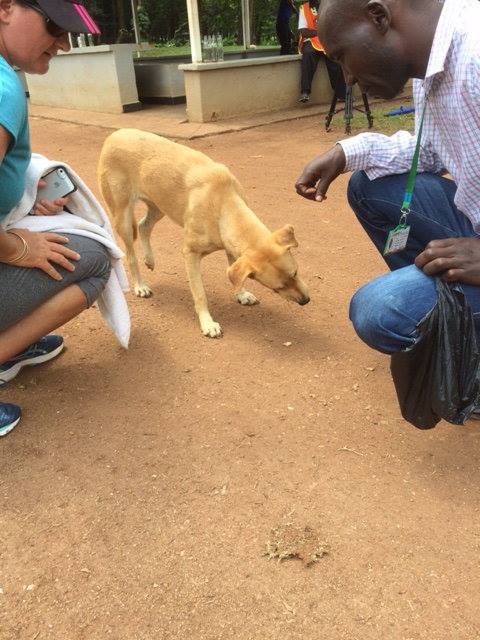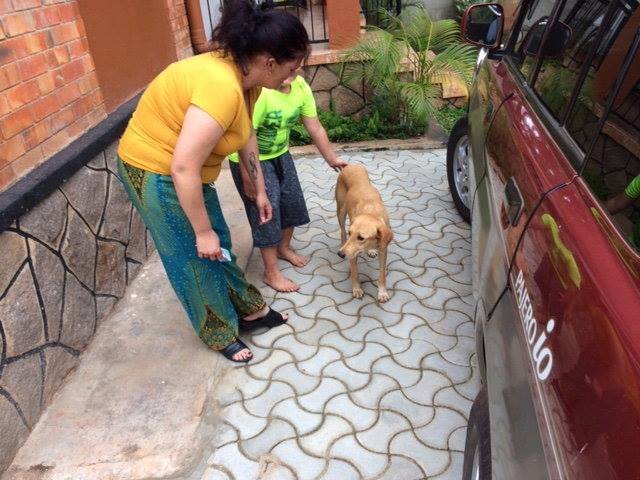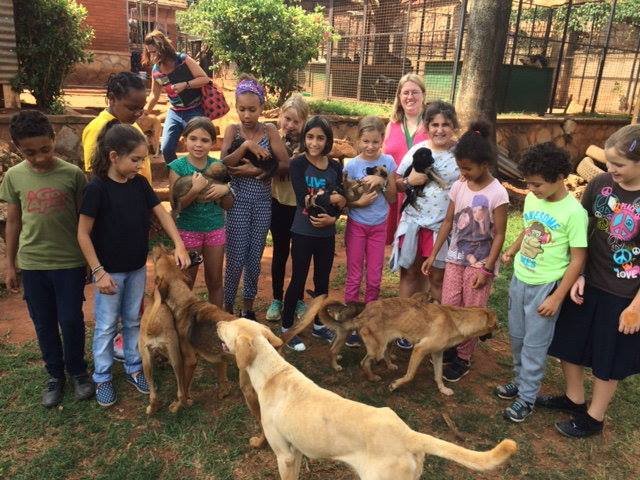 Links: