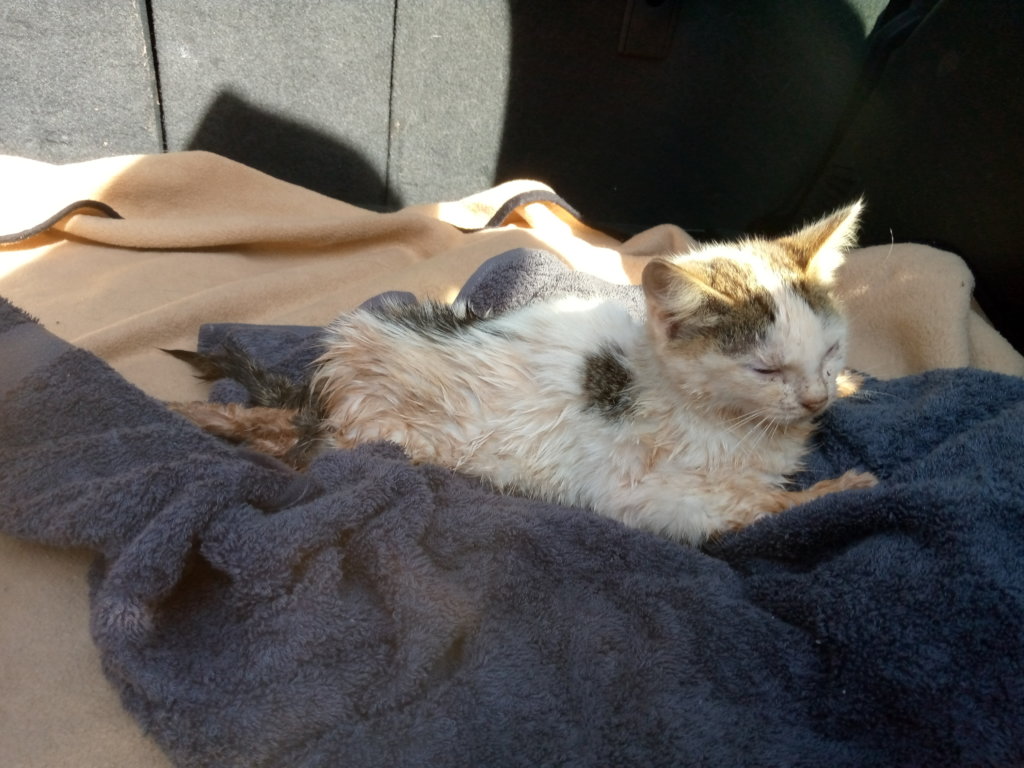 Our last GlobalGiving Progress Report was full of heartwarming dog rescues and joyful dog adoptions. I apologized for the lack of kitty stories, and I hope to make up for that lapse in this Progress Report.
At the end of November, the kitty in the picture above was rescued from a flooded culvert in Kololo and brought to The Haven where she was dried off, warmed up, and quickly recovered from that scary experience.
Also at the end of November, the gray, tan, and white kitty pictured below was attacked by dogs in Nsambya. An onlooker was able to chase them away, rescue the scared cat, and brought her to The Haven. Amazingly, she had no injuries and was just seriously shaken up. She also quickly recovered and is enjoying life at The Haven.
On November 8, the USPCA team rescued the black and white (tuxedo) kitty (2 pictures below) from the golf course in Kololo. She needed to be treated for mange. As you can see from the before and after pictures, by November 30, she was mange-free.
On October 30, someone heard a kitty crying outside Acacia Mall and called the USPCA for help. When the USPCA team arrived, they found that the screeches were coming from a sewer-the kitty had fallen in (check out the pictures)! The team worked hard to get the kitty out, and finally...success. Although the kitty kept screeching (as you can see from the picture of her in the crate).
On October 14, Shelter Manager Alex made another one of his amazing rescues from a pit latrine. This baby kitty (see picture with Alex) fell into an open pit latrine, which, like razor wire, is one of the hazards of kitty life in Africa. Alex brought the kitty back to The Haven, where she was no worse for wear.
We had a successful year, closing it out having raised over US$16,000 for the USPCA Land Fund in 2020. We are now waiting for the USPCA committee to meet to find out if they think any of the plots under consideration hold possibilities for a new Haven. Not only the dogs, who will have so much more open space, but also the kitties, who will be able to spread out a bit more, be in a spot away from the dog noise, are looking forward to a move! As we all are!
A happy, healthy, joy-filled 2021 to our supporters-from the USPCA and AKI!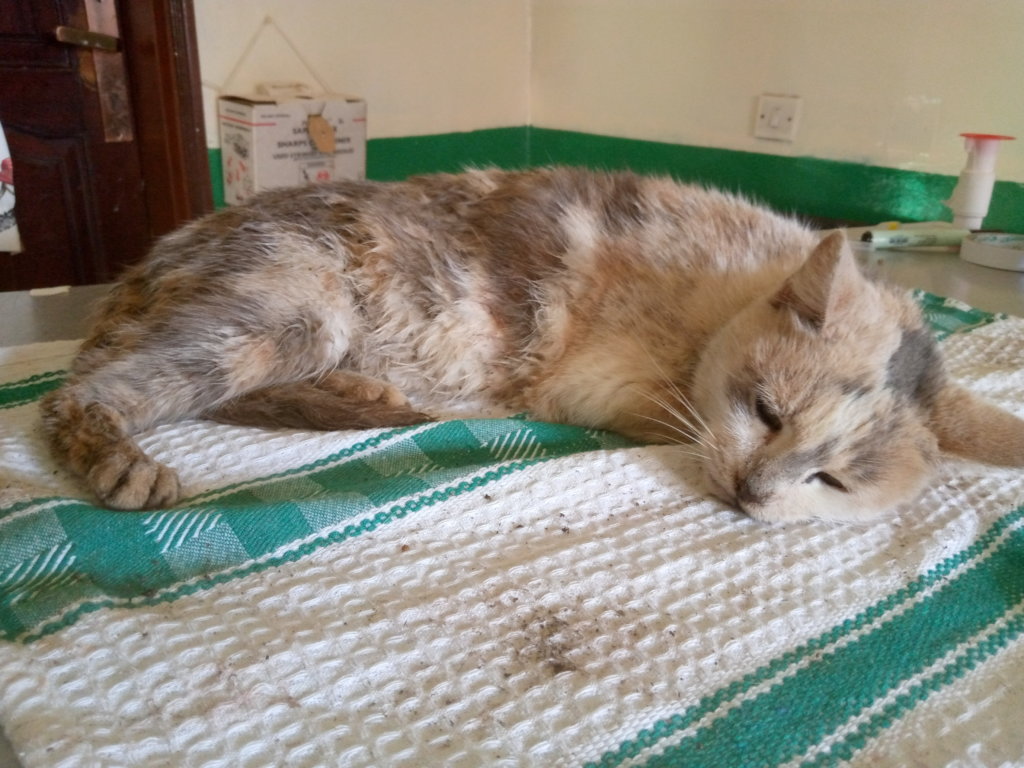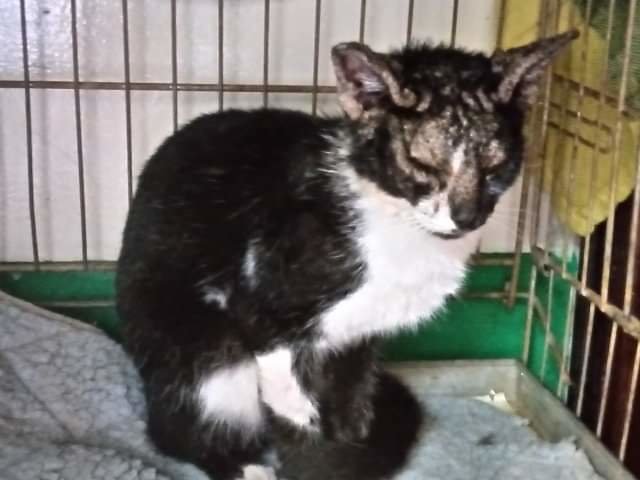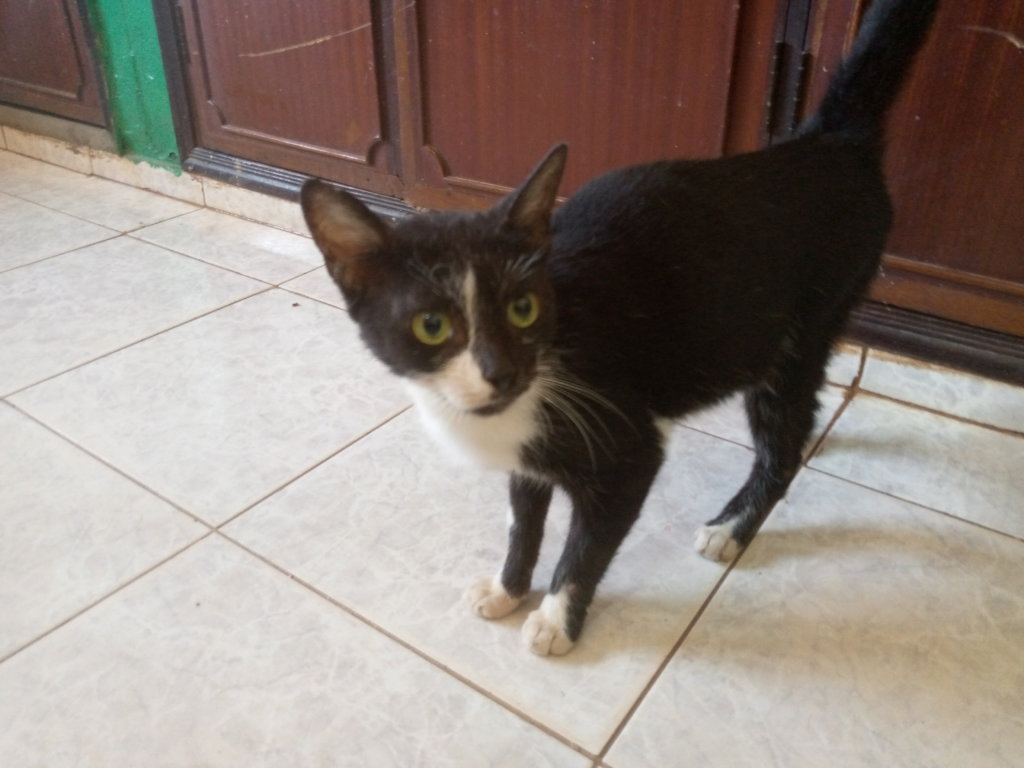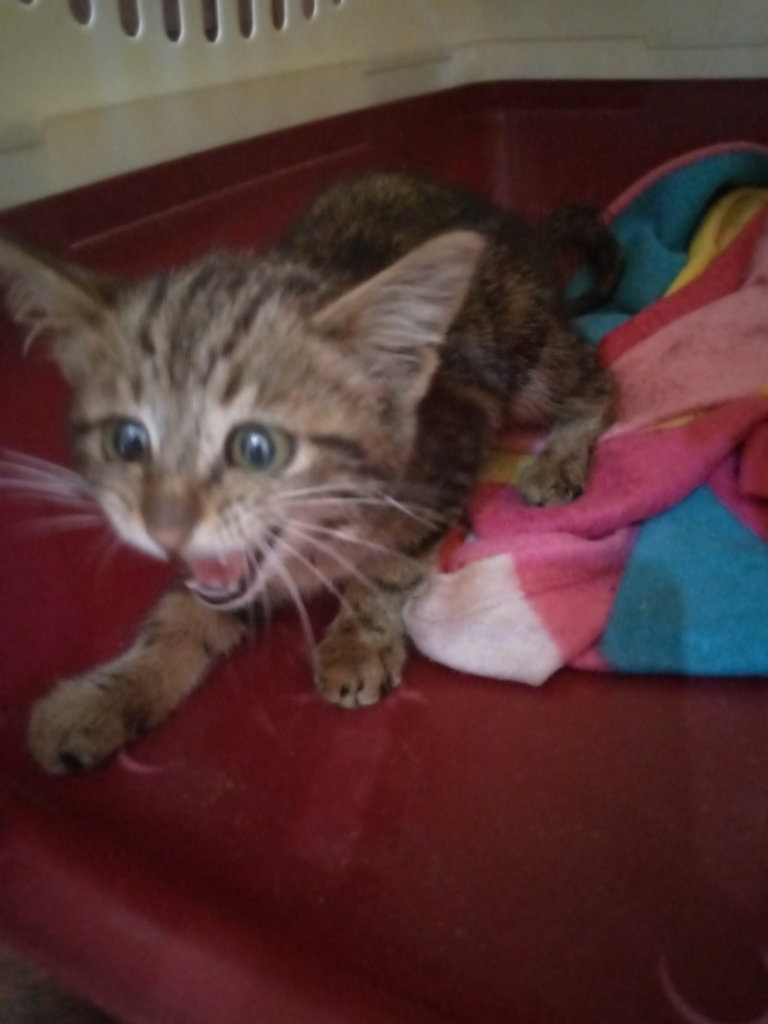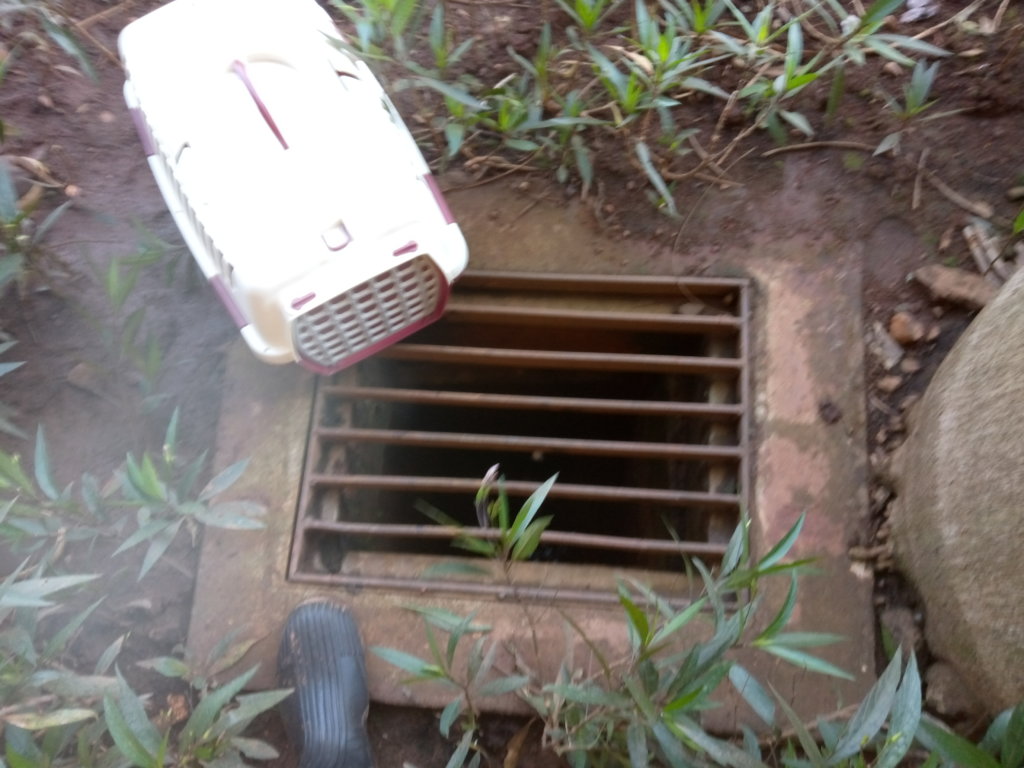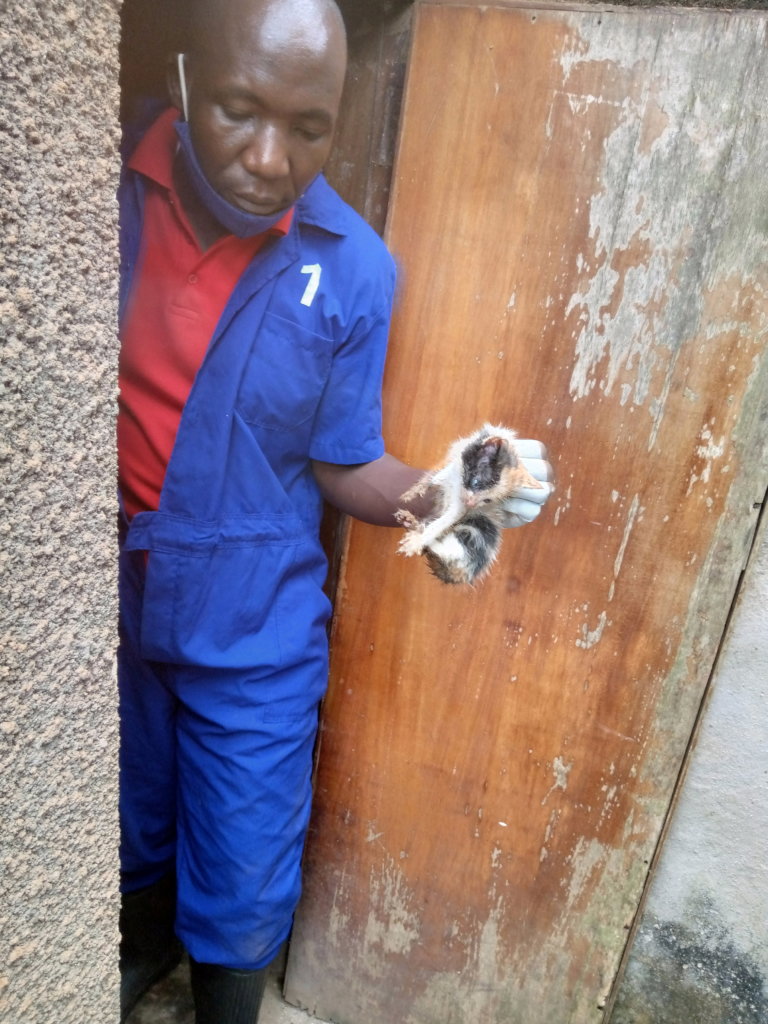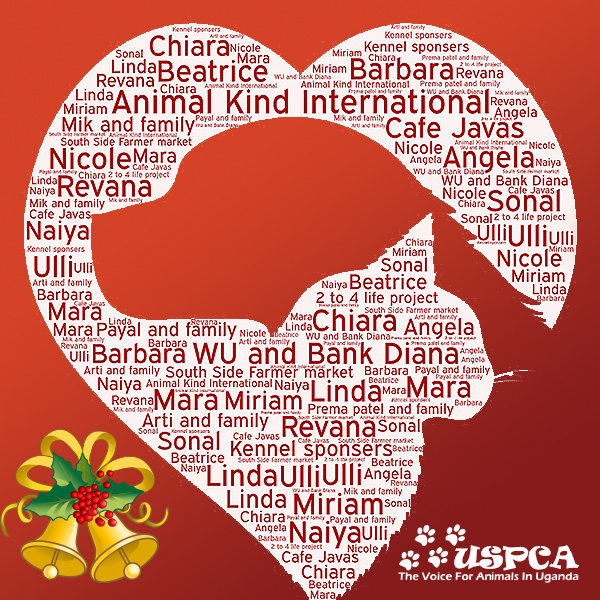 Links: