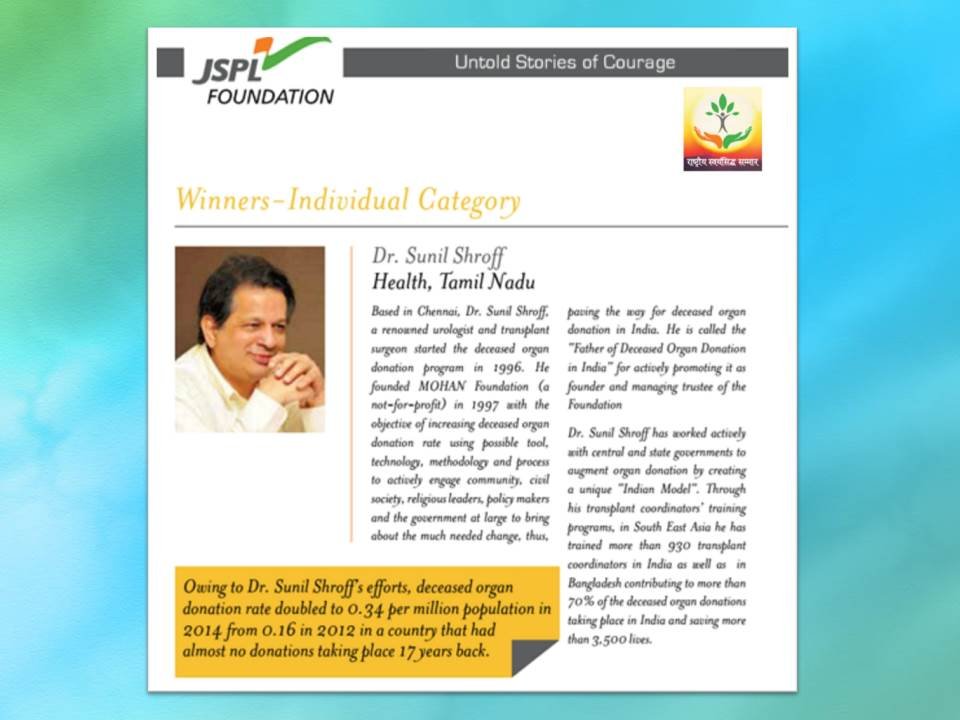 This was another exciting quarter both for MOHAN Foundation and for the overall deceased donation scenario in the country. Newer cities such as Indore, Aurangabad and Nagpur made donations happen. These are cities where the Foundation has conducted meetings and training with stakeholders and in some cases have prepared a roadmap to help them take forward the deceased donation program and it is gratifying to see the results of the same.
Many of these cities do not have advanced transplant facilities (and only do renal transplants) and therefore organs were airlifted to other cities performing transplants. As a result of these developments, many state governments are now looking at subsidizing the cost of airlifting so that it becomes affordable to patients.
Chief Minister of Kerala, Mr. Oommen Chandy said, "The government will soon sign a MoU with the Rajiv Gandhi Institute for Civil Aviation to make available air ambulance service to airlift patients to hospitals in critical situations."
In Maharashtra, the state's Directorate of Health Services and Zonal Transplant Coordination Committee (ZTCC) held the first round of talks with private flight operators for making interstate and intrastate transport of human organs affordable and feasible.
These are thrilling developments and are indicative of times to come where India will soon show an increased donation rate and thereby help many more of those that require an end stage life saving organ.
MOHAN Foundation continues to get recognized for its unique contribution to the field of organ donation
On January 14, 2016 Dr Sunil Shroff ( Managing Trustee & Founder, MOHAN Foundation) was awarded the Rastriya Swayamsiddh Award in the Individual category (Health) by the JSPL (Jindal Steel & Power limited) Foundation. The chief guest for the evening, Mr Rajiv Pratap Rudy (Union Minister of State Skill Development and Entrepreneurship) handed over the awards.
9 individuals and 10 organizations were awarded for their exemplary work. Dr Shroff who was addressed as the 'father of deceased organ donation in India" was one of the individual awardees.
Exploring New Frontiers' - Advanced Transplant Coordinators' Workshop (3rd Consultative Meeting)
Keeping in mind the unique needs of senior transplant coordinators who have been working on ground since some years, MOHAN Foundation conducts an advanced workshop for them. The forum is also a great opportunity for networking, knowledge sharing and providing support to each other given the demanding nature of this work.
The 3rd Consultative meeting of the same was held at the Radha Regent, Chennai on January 29-30, 2016. The meeting's focus was to explore strategies to improve organ and tissue donation in India through Donation after Circulatory Death (DCD) and tissue banking. Many stakeholders and experts from different parts of the country and from abroad participated in the meeting.
Training workshop in Counseling and Transplant Coordination held in Hyderabad
One week training in Counseling and Transplant Coordination was held from December 14-18, 2015 at Yashoda Hospital, Secunderabad. There were 48 participants from various parts of India such as Telangana, Maharashtra, Karnataka, Kerala and Gujarat.
Apart from the scientific sessions, MOHAN Foundation faculty shared moving donor stories, and a film on grief counseling. Other sessions such as life skills for a transplant coordinator, the legal aspects of organ donation and transplantation, establishment of a deceased donation programme in a hospital, role of public education and social media in organ donation etc were covered.
MOHAN Foundation's trained transplant coordinator at the forefront of deceased organ donation
The year started on a very positive and encouraging note when one of the Foundation's trained transplant coordinator trained, placed at a hospital where conversions have a been a huge challenge played a pivotal role in getting consent from two families from rural Haryana for organ donations of their brain dead loved ones.
It is very motivating and encouraging for the Foundation to see how the transplant coordinators trained by the Foundation take on challenging roles and change existing scenarios. Haryana has since long been a challenging state in terms of counseling and getting consent.
The way transplant coordinators deal with the family of a brain dead person is a very influencing factor in getting consent from them for organ donation. MOHAN Foundation strongly believes in setting up a cadre of trained professionals who are sensitive to the timely needs of the family of the brain dead person and the way they should be dealing with family right from coordinating between different teams involved in the process of organ retrieval, billing to handling the body to the family. To be a transplant coordinator one needs the passion, commitment for the cause and skills in the same. MOHAN Foundation can provide the skills but passion cannot be taught or given.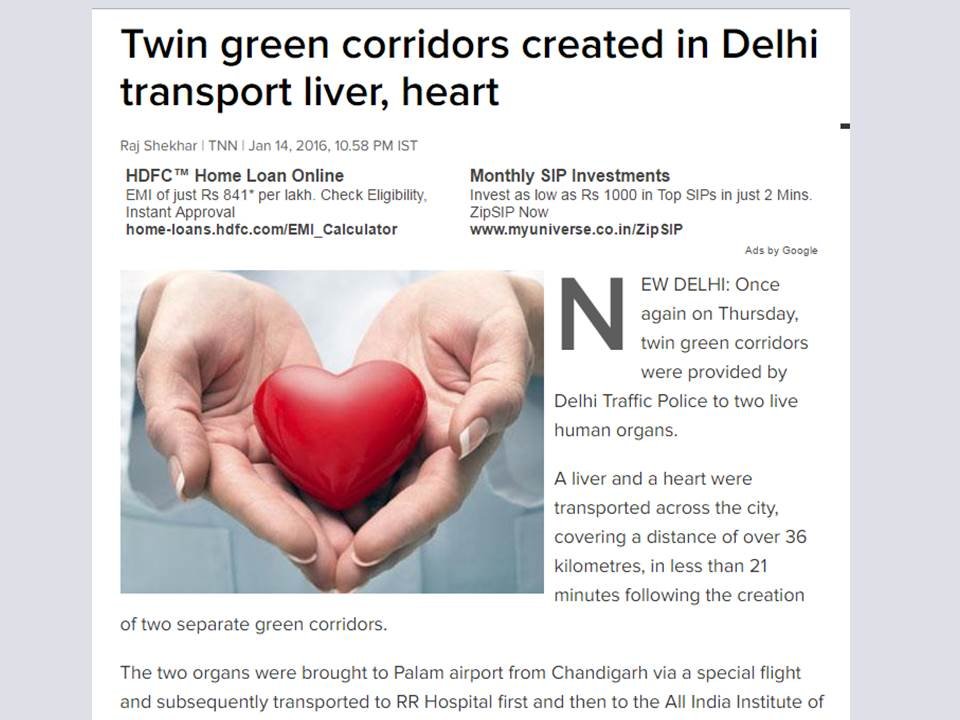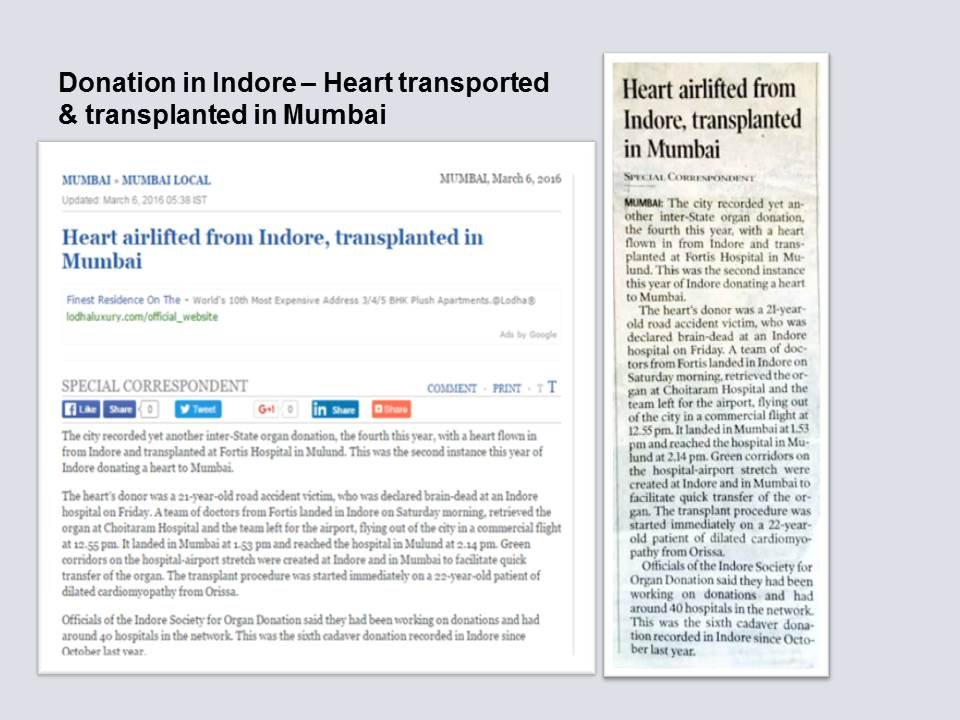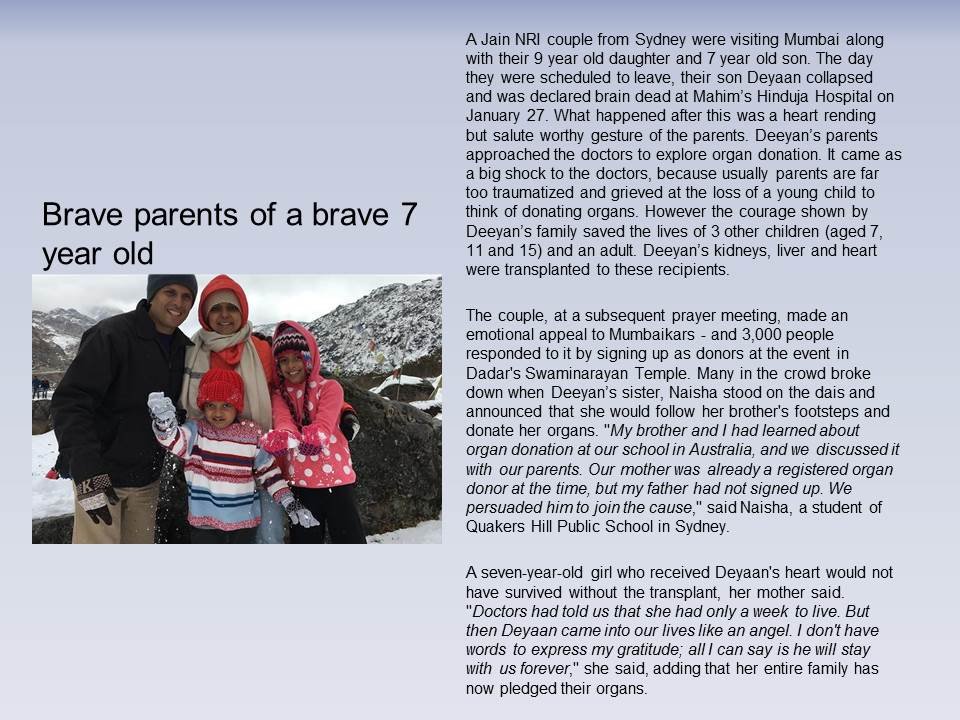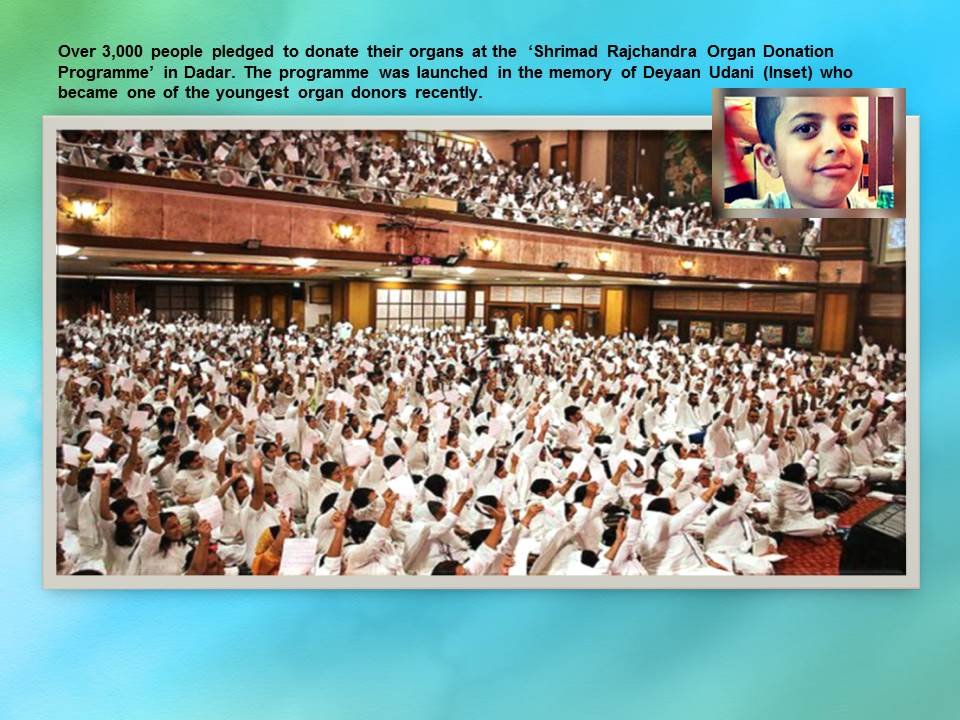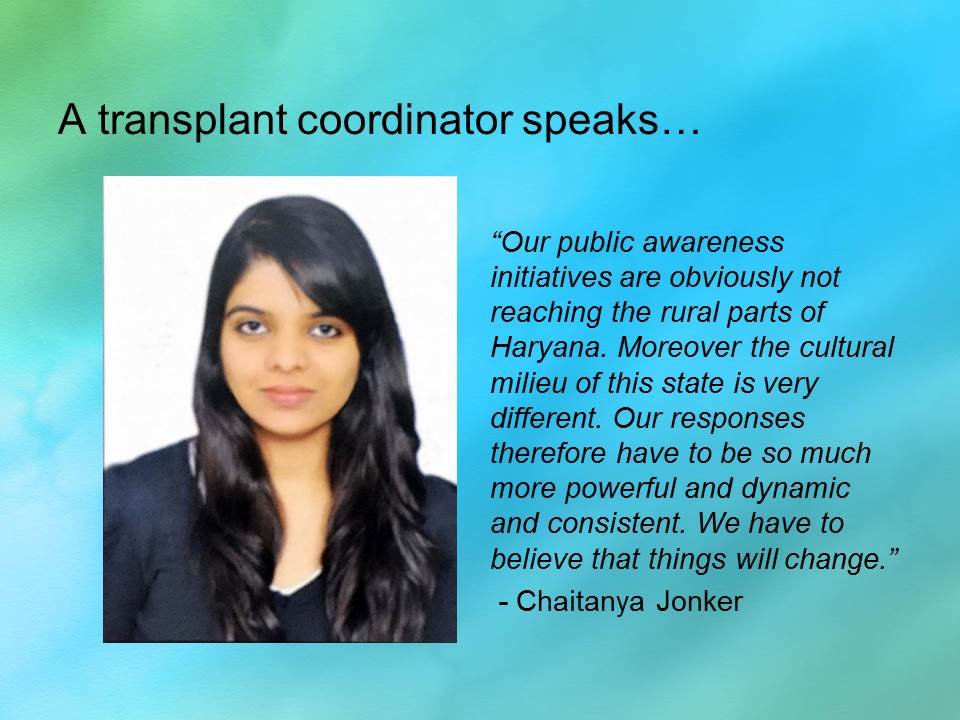 Links: