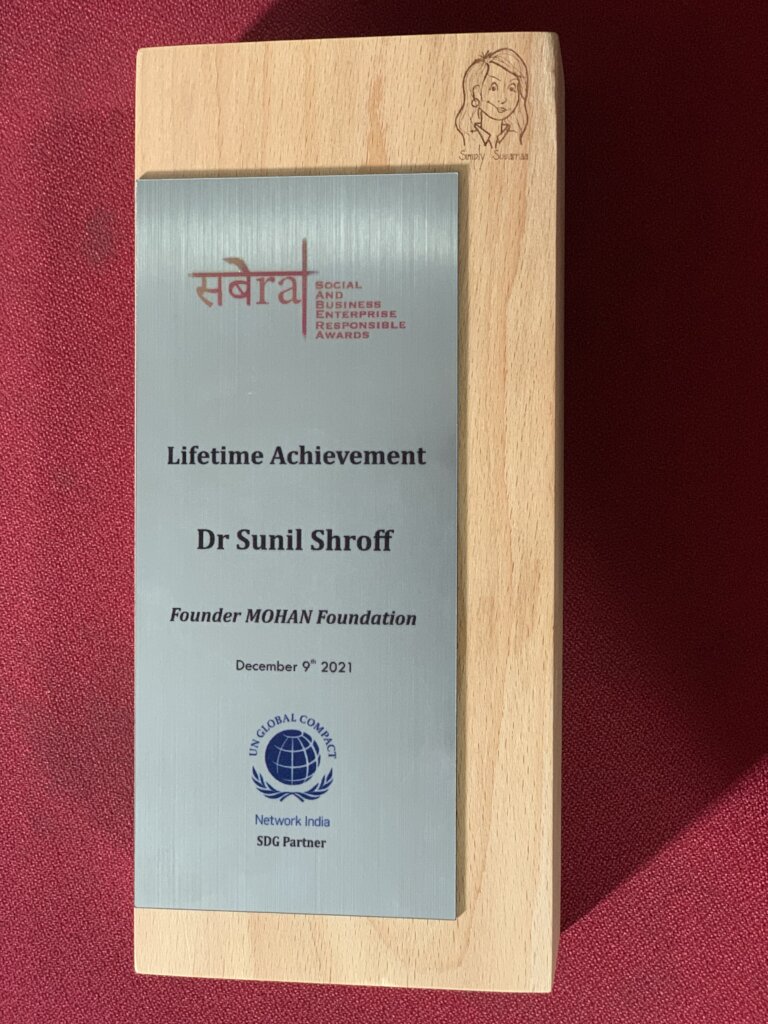 GLOBAL GIVING REPORT
4th QUARTER
October, November & December 2021
Training Ambassadors & Transplant Coordinators to augment organ donation
Community Radio
Large Audiences, especially from rural areas were reached through community radio programmes. MOHAN Foundation tied up with various community radio stations in different cities (Kumbakonam, Vellore, Chennai, Dindigul, Jaipur, Chanderi & Pune) to raise awareness on eye and organ donation.
New initiatives & events
Launch of the film #LiveLifeVarunSize - as part of India's National Organ Donation Day celebration on November 29, 2021, Project 'Gift Hope, Gift Life", supported by SBI Foundation, funded by SBI Card, with MOHAN Foundation as the implementing partner, was inaugurated by the Chairman of State Bank of India, Shri. Dinesh Kumar Khara at State Bank of India Corporate Centre, SBI Bhavan, Nariman Point, Mumbai.
Launch of QR code to sign up for organ donation
MOHAN Foundation Jaipur Citizen Forum (MFJCF) launched a QR Code to sign up for organ donation with an aim to improve the organ donation statistics in the state.
A road-trip from Kashmir to Kanyakumari to raise awareness on Organ Donation
The Cause Travellers partnered with MOHAN Foundation to undertake a road-trip across India to raise awareness on organ donation. On December 9, 2021, the trip was flagged off from KEM Hospital, Mumbai. Mr. Bhal Shekhar Chilana and "The Cause Travellers" team undertook a 131-day road trip commencing on December10, 2021 that covered 28 states and 8 Union Territories.
Donor Dash- a virtual run was organized by MOHAN Foundation in dedication to the organ donors of India and their brave families. Run categories were 10 km Run, 7 km Run and 5K steps. 110 people participated in the virtual run.
Transplant Coordinator's Annual International Conference -was held virtually on 9-10 October 2021. The theme of the conference was, Towards Newer Horizons and it focused on organ/tissue donation & transplantation during COVID 19 – domestic & international experiences, transplant pregnancy registry, pediatric donations, directed donations, activities of NGO's in the field and a glimpse into face transplantation. A total of 182 transplant coordinators were trained.
Training & online courses
One-Month Online 'Transplant Coordination Professional Certificate' Course
MOHAN Foundation successfully conducted the one-month 'Transplant Coordination Professional Certificate' course on the MOODLE e-learning platform. There were a total of 68 participants from different parts of India.
One-year Online Post Graduate Diploma in Transplant Coordination and Grief Counselling (PGDTC) course
The One-year Post Graduate Diploma in Transplant Coordination & Grief Counselling, 2021 batch commenced on January 18 2021. Total 51 participants underwent the PG Diploma course. Course's final online exam was held on December 12, 2021. Out of 51 enrolled candidates, 1 de-registered and out of 50 candidates, 35 appeared for the final exams.
Organ Donation Ambassador Course
Organ Donation Ambassador Course is designed for the benefit of those seeking to gain knowledge about organ donation and transplantation and to volunteer to raise awareness on the subject by creating awareness themselves. In this quarter, 42 participants successfully underwent Organ Donation Ambassador Course. The trained ambassadors have already started conducting awareness sessions in their schools, colleges & societies.