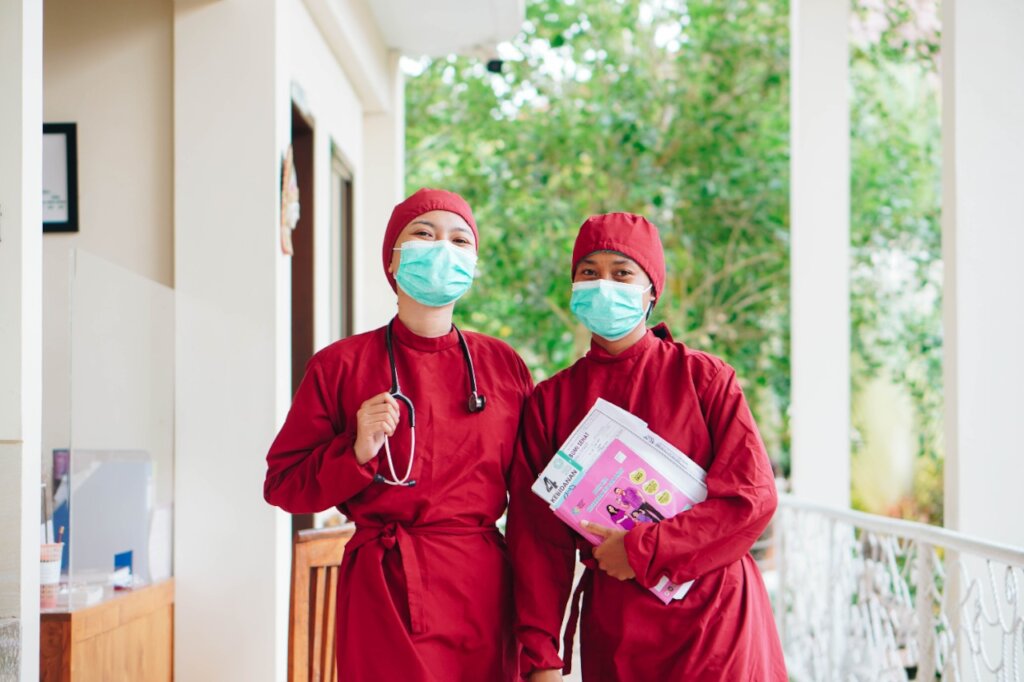 So far, our Midwife Training Project has received over $6000 in donations from 104 donors and is 20% funded. We'll be highlighting this project during our July Bonus Day campaign on GlobalGiving.
We're sending 6 of our midwives back to school for an extra year as required by new Indonesian Health Department regulations. This way, our midwives can keep their licenses and their jobs at our clinics, and most importantly, keep delivering the gentle, loving care that Bumi Sehat gives every mother, regardless of her family's ability to pay.
We'd like to tell you personal stories about two of our Bumi midwives.
Midwife Suastini
Suastini's family was thrown into dire financial straits when she was 12. She watched her mom give birth to a younger sibling at home—in a lot of pain due to complications—because the family had no money to go to a hospital. Suastini was determined to become a midwife and became Bumi Sehat's first scholarship student. Today, Suastini helps hundreds of women from low-income households to give birth.
Suastini finished her fourth year of midwifery training and is currently studying an extra year to remain as a Certified Professional Midwife, thanks to your generosity. She has two young children of her own, one boy and one girl, who are both in elementary school. Suastini manages to juggle work, school and raising kids of her own!
Midwife Susanti
Susanti has been a midwife and part of the Bumi Sehat team for 17 years. She works hard to address maternal mortality and discrimination in childbirth. Susanti ensures our mothers and babies are healthy and experience loving gentle birth.
At first, Susanti thought she might have to retire—on a reduced pension—as she couldn't afford to go back to school for an extra year of training. But now she is able to keep her license up to date and continue to be part of Team Bumi.
Susanti is a real inspiration to younger midwives, as she has a wealth of experience and knowledge from her nearly 20 years of practice. Imagine if all this knowledge was lost because she had to take early retirement!
We still need to fully fund this project. Please mark your calendar for July 20 and help support our midwives in the next Bonus Day campaign. GlobalGiving will be making $400,000 in Matching Funds available to all particpating projects.