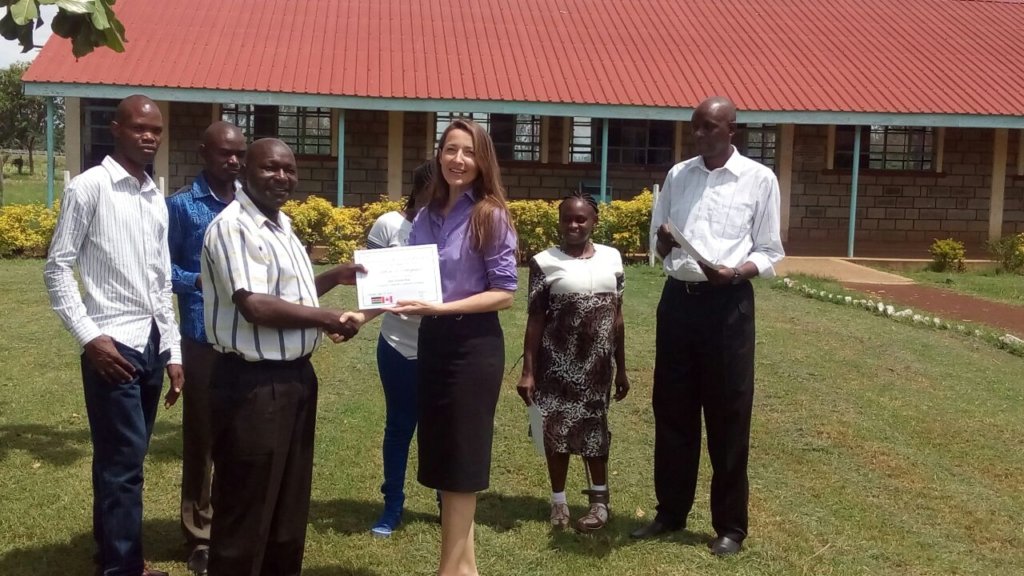 Mr. Abayo, Mr. Kevin, Mr. George, Ms. Gift, Mr. George O., Mr. Peter, Ms. Truphenah - all revved up now with their first intensive training, their burning natural talents and their many collective teaching years of educational insight.
200 Form One-ers -- students at Joyland, Mbeka and Nyang'oma schools, now also all revved up by the inspiring teachers above; as we have all begun this new term in May and the new run of Transformative Citizenship together. This term, we'll focus on honing communication skills. The foundation for all the rest.
Years of time and investment, and effort and hope, and discussion and decision-making have gone into a vision.
Then, "suddenly", you sit back, off to the side in rooms full of Kenyan teachers and students, and you listen. You hear a voice. The voice of the vision. A little different - a bit higher, a bit deeper, a different accent, a new perspective than before. Broader. Richer. Several voices. Then, many. What you begin to hear is the vision with lives of its own in all those voices...
And what washes over you first is wonder. Then, relief. Then, gratitude.
Now, excitement and new energy for this new phase.
We have accomplished the first of several phases. We keep our eyes on the teachers and students here in front of us now, knowing that getting these phases right for this group of teachers and these students is what matters most. And getting these right will allow Transformative Citizenship to make an even broader contribution down the road to youth creating brighter futures for themselves and those around them.
We appreciate your engagement and support. We hope you will again consider corners and this project as you give this spring and as we plan our next needed phase. "Asante sana."
-----------------------------------------------------------------------------------------------------
Additional fun news: KTN, Kenya's national television network, has asked to make a short documentary of Transformative Citizenship. Stay tuned. Photos of the whole new and renewed gang of teachers and students coming on Wednesday, June 1st. Please check back.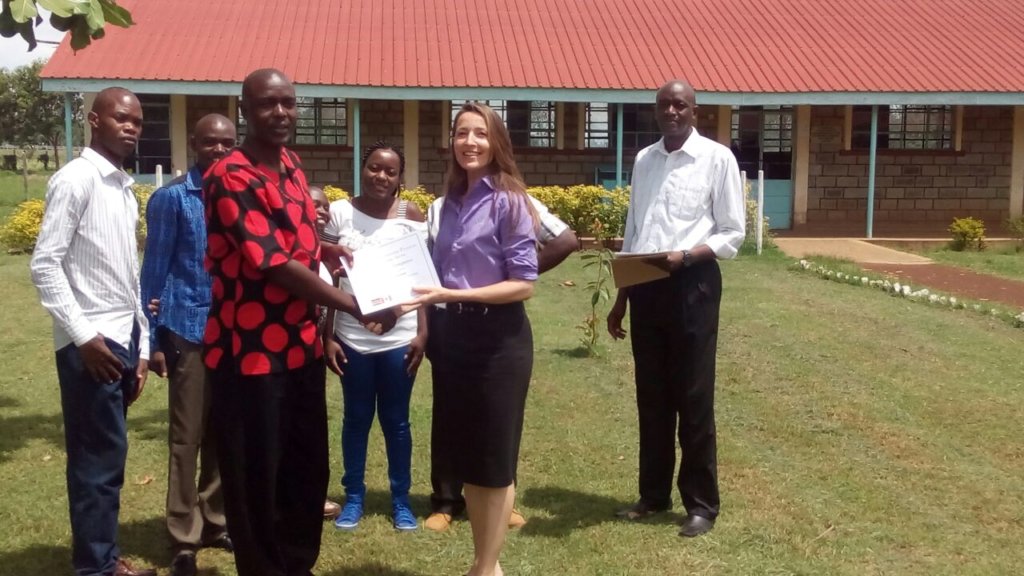 Links: