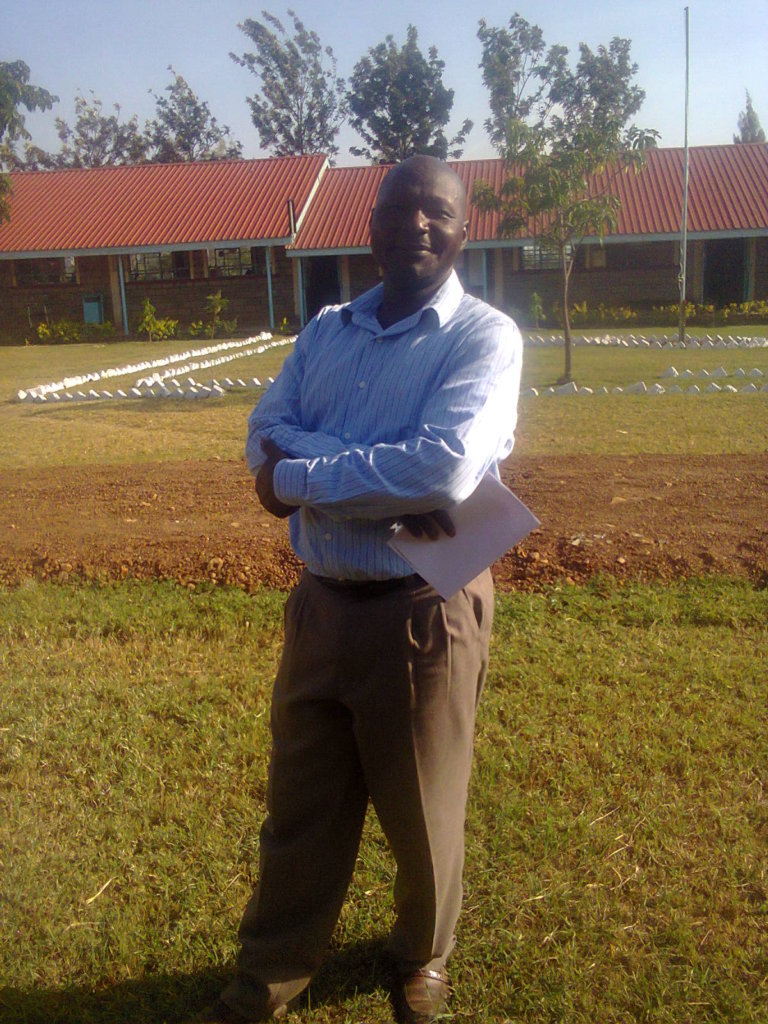 With Ms. Truphenah and Mr. Peter, leaders at Joyland School (see photos) -our hosts for the Transformative Citizenship Program training- we organise, we organise, we organise...
Ms. Truphenah- "Reflecting on my personal experience with Transformative Citizenship Programme, I appreciate the immeasurable impact it had in our form four students who were engaged in the first phase of the programme. I recognize that the skills acquired through the programme will be used by the young people throughout life. Therefore as a teacher I hope to be a role model that cultivate in young people, open minds, the knowledge and ability to look at the would critically, and belief in ones capacity to make positive contributions to the society. With this goal in mind I highly recommend another phase of Transformative Citizenship Programme to our students to enable them develop the sense of approaching societal issues with an open mind and provide solutions to current problems."
Mr. Peter- "In Kenya the general curriculum for students in secondary school is academic oriented with greater emphasis on cognitive ability measured in terms knowledge acquired through reading of books, it has little on student's mentorship and transitional skills to another educational level. Of late Kenya society has experienced the issue of radicalization of the youth to join acts of terrorism. The Transformative Citizenship Programme will therefore assist to bridge these gap noted in the general education for students in secondary school, as it emphasis on capability building, entrepreneurship, life skills such as critical thinking, character building, communication and civic engagement. In the Kenyan society a number of youths drop out of school due radicalization to join terrorism act as a form of employment and besides there is the issue of negative ethnicity. Thus the programme will assist students to be resilient in relationship with each other hence becoming invulnerable to such challenges.
As an educator who worked in the pilot programme, the programme taught me how to build relationships in a relax setting. As a result of the programme I have managed to identify issues, generate solutions to such issues. It provided students with skills to understand, value and enable them to build reciprocal relationships and be able to co-exist peacefully a cross any diversity."
With Ms. Beatrice, Headmistress at Mbeka School for Girls, and Mr. Richard, Headmaster at Nyang'oma Boys' School -our newest partners (photos coming soon)- we organise, we organise, we organise...
On April 8th, we will gather all together for our first intensive week of training in the delivery of the Transformative Citizenship Program. On your mark. Get set...
Links: