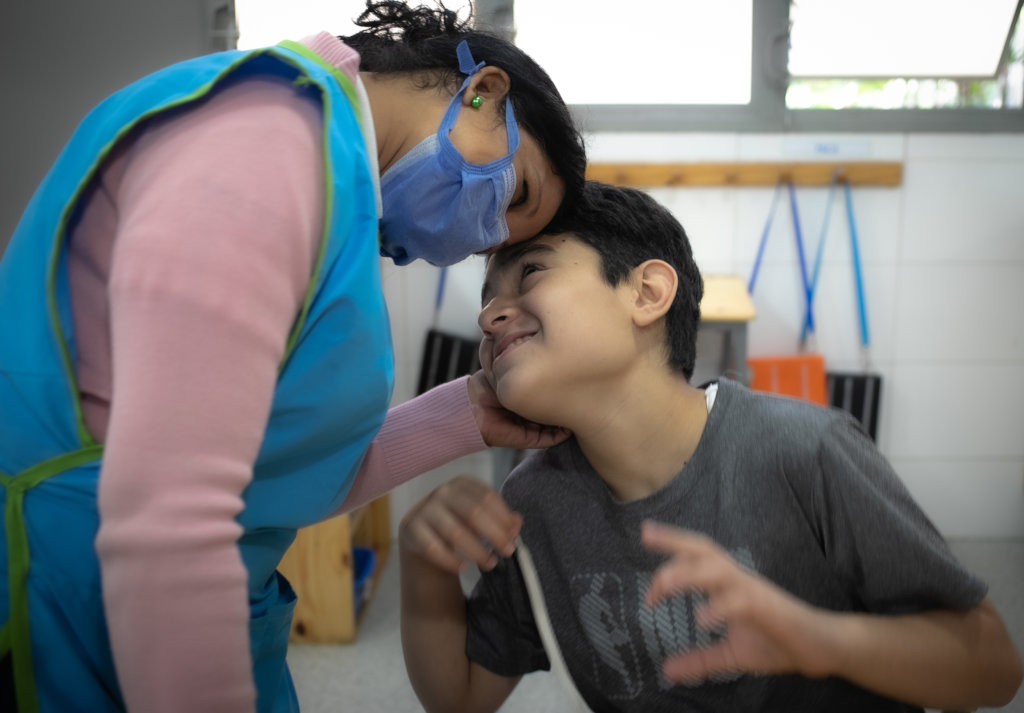 As the health, economic and humanitarian crisis unfolded, we dedicated our resources to continuously and creatively redefine how we address the unforeseen, sudden and constant challenges our community is facing.
During these months we have utilized our expertise to aid our Autismo en Voz Alta families. The objective has been to help them implement home routines that significantly benefit their family and specifically their loved one with autism.
The results have been amazing: kids are learning, parents are relieved, and families are glad. In addition, the experience has raised awareness and shed light on the power of family led guided structure and intervention.
Our hope and your support have been our driving force. We are very grateful for your steadfastness, and to the team of professionals and families that have made this possible.
We have introduced four new services to our community. These complement our traditional in-person services, which we expect to become fully operational next year.
AVA en Casa: Individual tailor-made home-based routines, activities, and intervention strategies. We accompany, guide and train each family via video chat led by a team of specialized teachers and psychologists.
Autism support: Free dedicated help line, and Instagram Live's by our specialists to address the needs and concerns of the autism community.
Development screening: Specialized screening for families concerned with their child's development. The service includes tips to address communication, behavioral and sensory issues.
Recreational afternoons: Three-hour sessions at our facilities, following safety protocols, led by our specialized teachers. The objective is to provide children a chance to spend an afternoon playing and, provide time-off to care-givers.
In addition, we have reviewed, enhanced and streamlined remote processes, and are designing new training tools for both families and professionals. We have re-organized to function in small teams, equipped and trained our personnel, and have adopted strict cost control measures.
We are committed to provide effective, creative and meaningful support for as many families coping with autism as possible. Your trust motivates us, the resilience and gratitude of our families inspires us.
On behalf of all of us at Autismo en Voz Alta, THANK YOU. Your support makes it all possible.
With gratitude,
Marianella