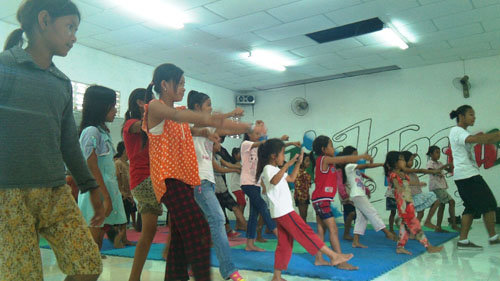 Tiny Toones Dance School Challenge concluded on 30 September 2012 having raised a phenomenal $5,230. All of these funds will go directly into providing Tiny Toones dance classes for children from the poorest neighbourhoods of Phnom Penh.
Using these funds Tiny Toones ran three dance classes every weekday throughout October, pausing only to respect the week of mounring that followed the passing of the King Father in Cambodia. Almost 200 children came to the center every day, with 107 attending the dance classes including 19 kids who were completely new to Tiny Toones.
Empowering Cambodian Girls
The final class of the day is in many ways the most interesting. Established as a 'girls only' breakdancing class it is intended to provide a more welcoming and less intimidating atmosphere for girls as Cambodia is a traditionally repressive society, where individual expression is too often actively discouraged.
This class is led by Keo Srey (aka "Diamond"), Cambodia's first B-Girl and the only female dancer in Tiny Toones 'A-team,' famous in Cambodia and beyond (they have performed in Melbourne, Australia and Auckland, New Zealand in 2012 alone). Diamond was herself forced to live and work on the streets during her adolescence and provides a role model and an inspiration for the vulnerable and at-risk young women that come to Tiny Toones.
There are now 50 girls regularly attending break-dancing sessions on average, almost half the total number of dancers and many are starting to participate in performances that would have been unthinkable a short while ago (see pictures below).
Performances and videos
As well as performances in the center and in the community, October saw a very special performance by Tiny Toones very best dancers. Tiny Toones performed 'Carnet de Voyage' ("Travel Book") at Chenla Theater alongside French dance company Racine Carrees and under the guidance of choreographer Nabil Oeulhadj.
As well as being an incredible experience for those involved the show was free to attend which meant many of our kids could see their peers and role models in action. The performances were a huge source of pride to everyone at Tiny Toones and showed just what can be achieved with hard work and dedication. You can see footage of the final two scenes on Tiny Toones' website.
Education for all
In addition to all the creativity, October was a month to celebrate as Tiny Toones directly supported 18 of the kids we've been educating to re-enter primary school alongside a futher six who were joining primary school for the first time in their lives. Aged from eight to fourteen, we're excited to be helping them on their way. We've launched a new campaign to help us give 500 children an education in 2013 - please support us on Global Giving or Global Giving UK!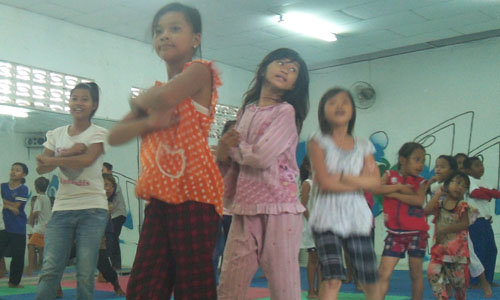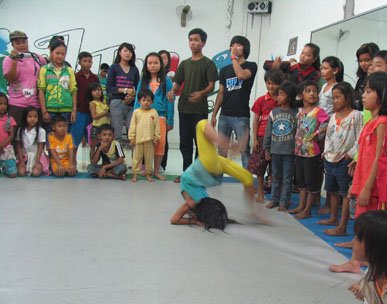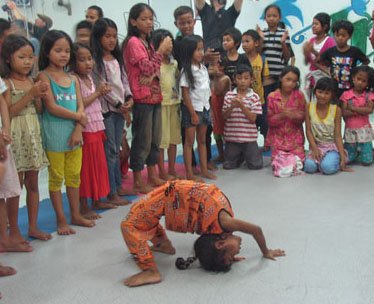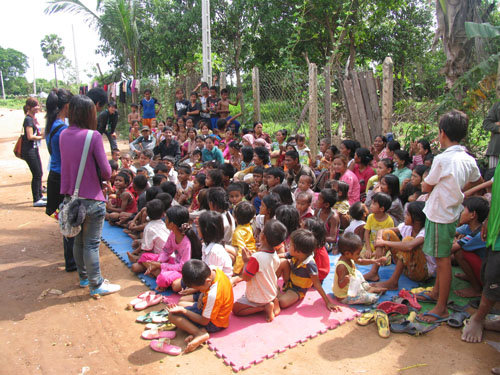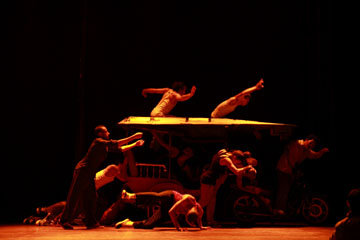 Links: