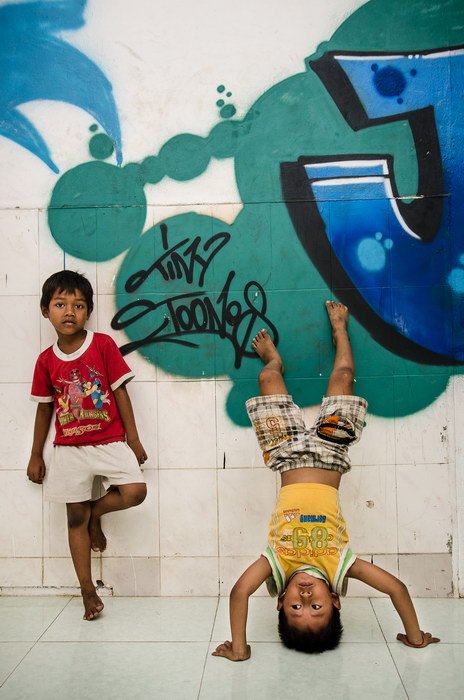 Thank you for supporting Tiny Toones!
"I'm so thankful to all of the teachers, they teach me about dancing, Khmer and English and they also give me new ideas. Tiny Toones is so important because they help kids with no money or school. I hope more and more kids come to Tiny Toones" – Phanna (12), Tiny Toones student
Thanks to your assistance, Tiny Toones provided over 700 children with not only education during 2013 but also opportunities to be creative and to have fun together.
"Here at Tiny Toones it is my second family. We work together, dance, we show love to each other and always stick together" – Fresh (20), former Tiny Toones student and current Tiny Toones teacher
From May 2013, our 'new term' offering the kids more classes than ever before. With the emphasis on participation, creativity and – crucially – fun, we ran 9-10 classes simultaneously throughout the day. This also helped us to make the classrooms smaller – no more than 15 in a class – allowing for more personal support and increased the total number of teaching hours to over 11,000 across the year.
"I was scared when I first came to Tiny Toones but now I have friends and I'm so happy to study all of the classes, especially English, rap, dance and Khmer. I want Tiny Toones to help all the kids in Cambodia" - Dany (13), Tiny Toones student

Now our classes are smaller, more varied, and better equipped and our teachers are really blossoming with the support provided to them. The last Friday of every month is now dedicated to celebrating the achievements of the kids. Guests are welcome so if you want to visit the centre and attend the next 'show and tell' please contact us.
Tiny Toones teachers speak out
"I used to hate my life, my family and myself before I found Tiny Toones" – Voch (22), Tiny Toones music teacher and producer
During December we produced three short films telling the stories of Tiny Toones teachers. To find out how Tiny Toones helped Homie, Diamond and Voch to not only turn their own lives around but also inspire and educate the next generation at Tiny Toones visit http://www.tinytoones.org/videos/.
To support a former Tiny Toones student to become a teacher you can visit the campaign page at http://www.globalgiving.org/projects/sponsor-a-tiny-toones-teacher/.
For those based in the UK you can make your donation go further at Global Giving UK at http://www.globalgiving.co.uk/projects/sponsor-a-tiny-toones-teacher/.
"I am so grateful to have been shown the right direction. Honestly, if it wasn't for Tiny Toones, I would still be doing bad things or be in prison" – Homie (22), Tiny Toones Creative Program Coordinator and teacher
Ready to battle with Europe's finest

Tiny Toones will be sending three dancers to Denmark this March to compete in Europe's 'Floorwars.'

Floor Wars is a dance event based around a 3 vs 3 breakdance / bboying battle. Eight crews from all over the world are invited to the event where they will be challenged by the eight European crews who qualified by winning their national battle. Tiny Toones has been invited by the event coordinators Breakpoint who are generously covering all the costs involved.

From there our dancers will go on to meet the Norwegian-Cambodian Friendship Society in Kristiansand before heading to the Netherlands where they will be joined by five more 'Tiny Toones' and take part in the International Community Arts Festival (ICAF).

Tiny Toones has been invited to run a workshop and put on a dramatic performance. We're honoured to be invited to such a prestigious event and our special thanks go to the Prince Claus fund for helping us get there.


Plans for the year ahead...
We have exciting plans to free up more space for creativity and fun, to introduce more learning through play for the under 10s and to develop our own Tiny Toones curriculum. Most of all we want to continue delivering over 300 hours of classes to under privileged children every week. 2013 was a big step, now we want to help them to keep moving forward, keep learning and keep growing. With your continuing help we know we can do it.
To make a donation please visit www.globalgiving.org/projects/tiny-toones-education-for-all/ or (for UK supporters) www.globalgiving.co.uk/projects/tiny-toones-education-for-all/.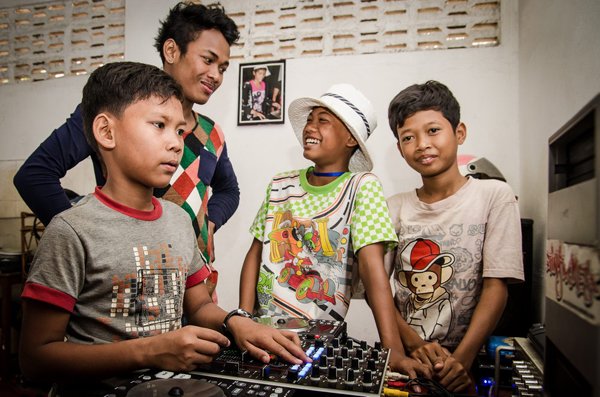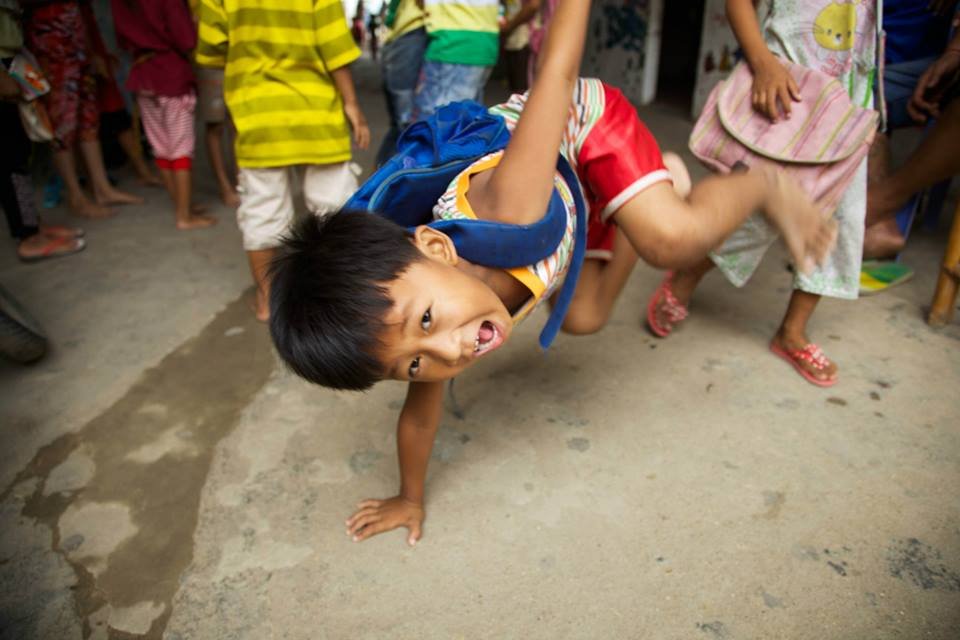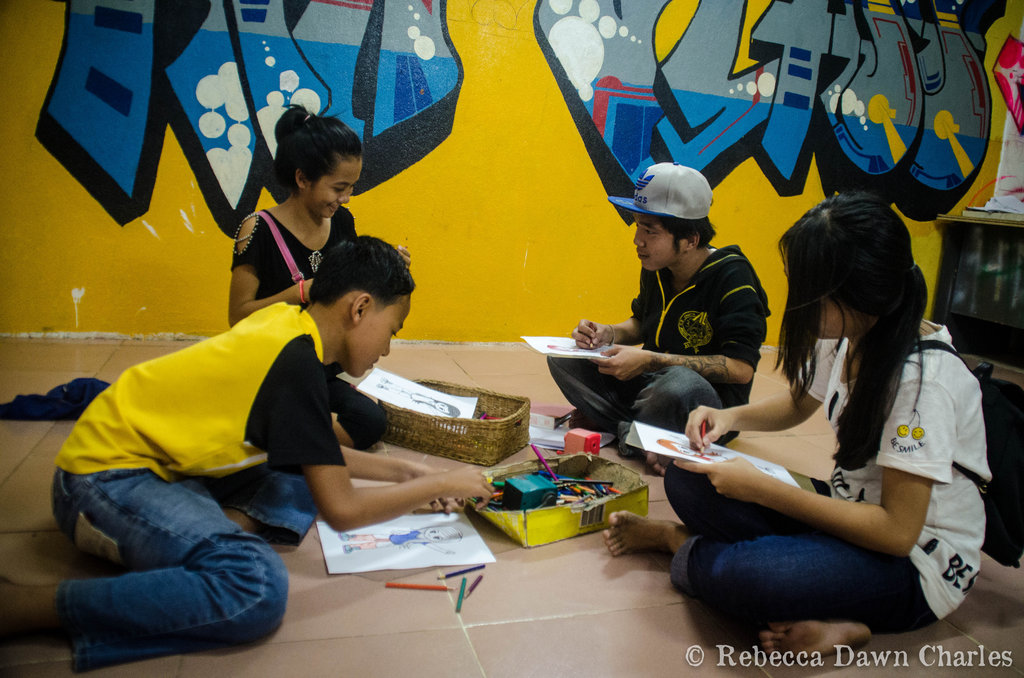 Links: