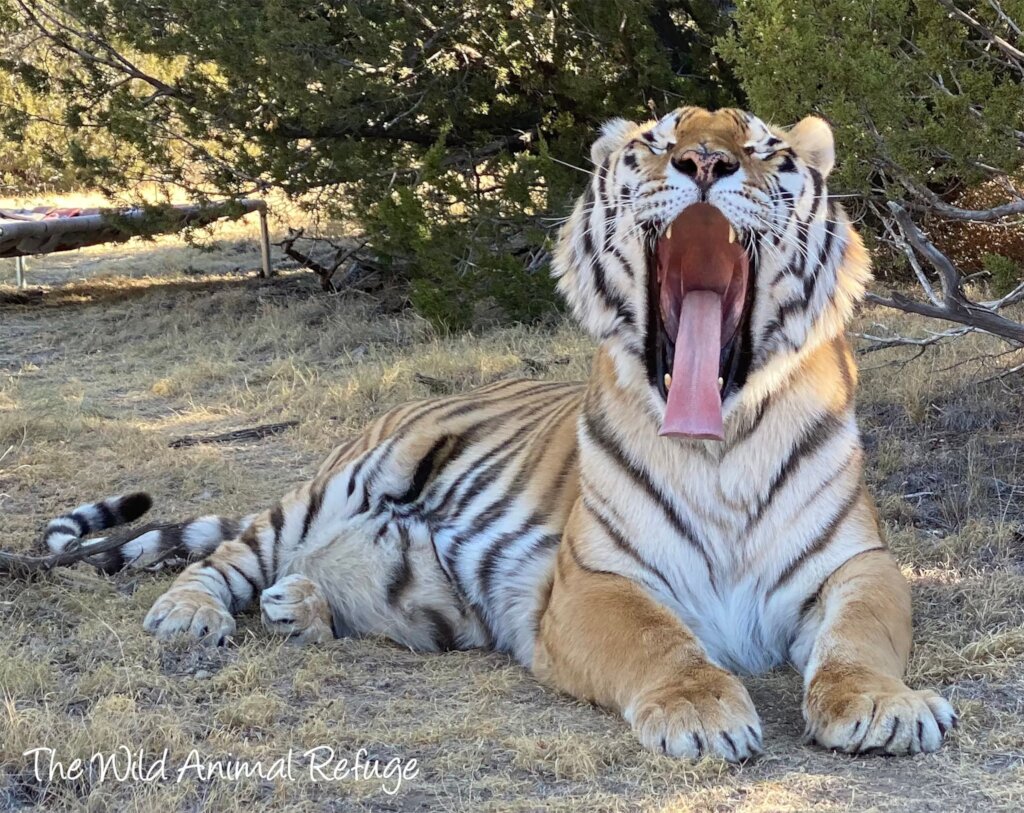 Budahshay's story starts like too many others - at an illegal Tiger breeding facility. This particular facility is called Bearcat Hollow and it's a run-down farm in Missouri. It boasted itself as a sanctuary but that was a lie. They bred Tiger cubs and charged for play then sold them as pets or to roadside zoos when they got older. Others were shot in a shed when they got too old, and their skins and teeth were sold on the black market.
Budahshay and another Tiger named Bailey are probably only alive because they were raised/caged with and friends with a Lion named Leo. Leo was castrated and because of that he didn't grow a mane. He was also a little goofy, so he made a lot of money. This made the trio some of the few who survived becoming adults.
Feds finally took notice of Bearcat Hollow and jailed the owners. Over 75 animals were rehomed to Spirit of the Hills in South Dakota, though many died on the trip there from having been overbred. They never housed that many animals before and they all ended up crammed in tiny cages again.
The owner of Spirit of the Hills used to love all the animals he homed. But he was a hoarder and kept on taking animals even when he could no longer afford to feed all of them. He would favor the newer animals and give them most of the food. After a while the frustration and inability to afford to take care of the animals made him depressed, violent and reclusive. He locked out most of the volunteers all of the sudden and let his chickens all starve to death. And still he kept collecting.
One day when the owner of Spirit of the Hills went out of town, the volunteers snuck onto the property to check on the animals. They were mortified to find that new animals would be fat and overfed while the dozens of other animals were weak and starving - some couldn't even stand. The volunteers called the authorities who got word out to veterinarians and inspectors. Several Tigers were suffering so much that they were immediately euthanized.
Finally, The Wild Animal Sanctuary was called to help! Budahshay and her friends would be going once again to a new home. But they could never have imagined the expansive freedom and surmounting love that they would soon get to have for the rest of their lives. And to make it even better, they got to be among the first out at our massive 9,752-acre Wild Animal Refuge!
It's because of the love and support of wonderful people like you who believe in our mission that we can help these magnificent creatures. Giving them lives as peaceful and close to the wild as possible is our honor. If you aren't yet part of our cause please, take some time to find a way to help. There are many, many ways to be a part of our historic efforts to end the Captive Wildlife Crisis.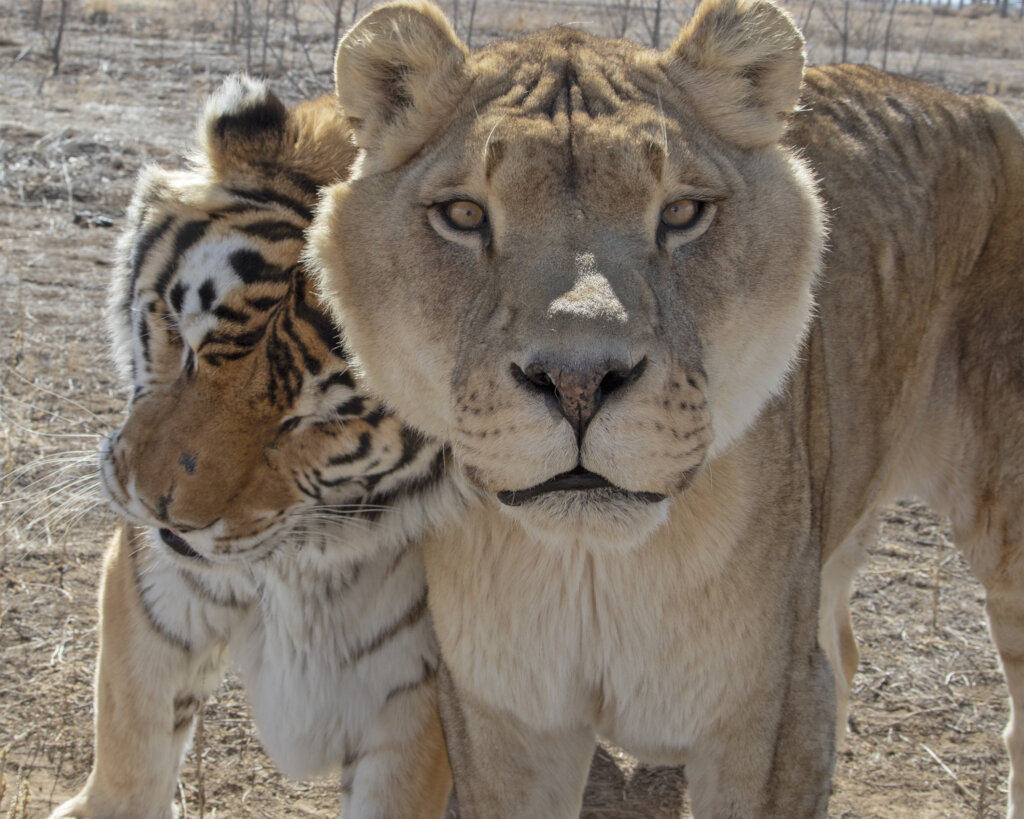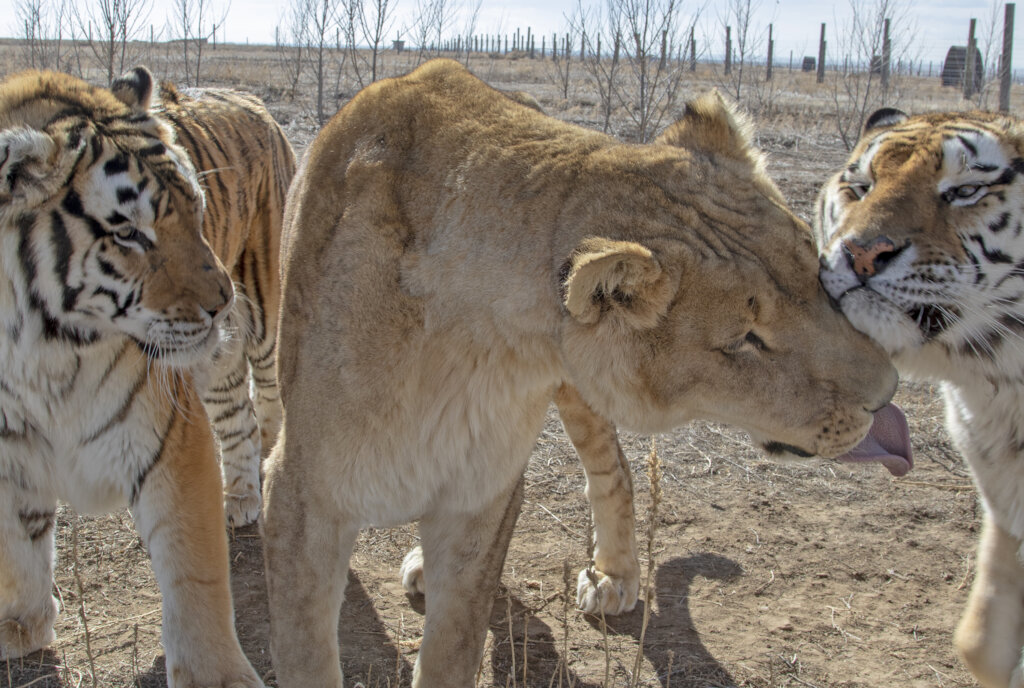 Links: