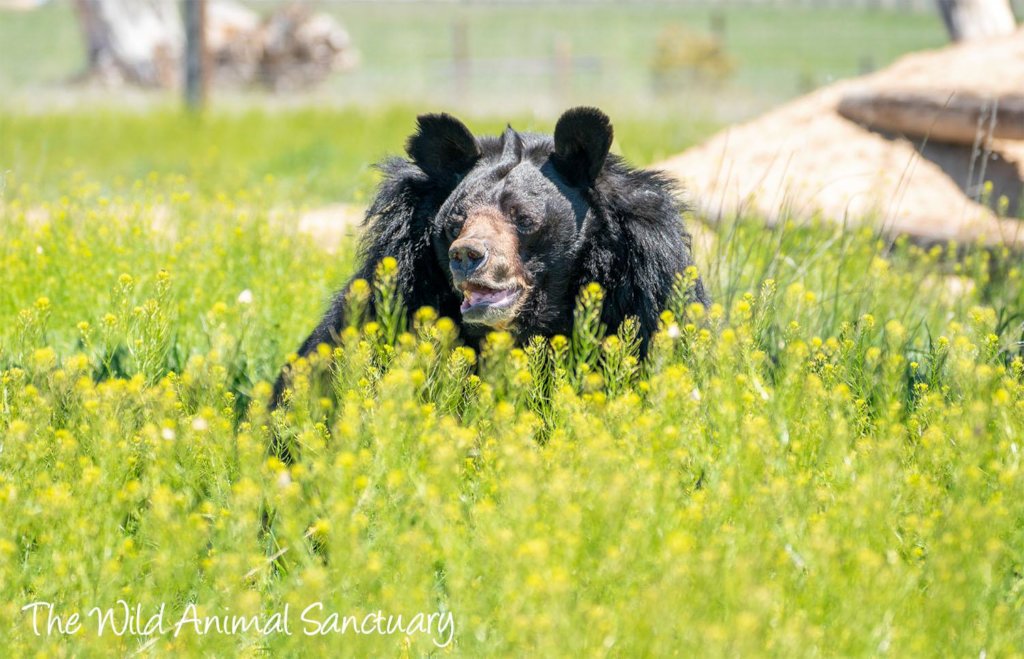 Thanks to your kindhearted support of the The Wild Animal Sanctuary's GlobalGiving project, "Help over 520 Rescued Lions, Tigers, & Bears", we have been able to continue our important mission of rescuing captive-bred large carnivores from situations of abuse and neglect, provide them with large-acreage habitats, and educate the public of their plights and the Captive Wildlife Crisis. None of this would be possible without people like you! For that, we are eternally grateful.
We'd like to regularly keep you updated with the goings-on at the Sanctuary, and how your donation has made a difference in the Animals' lives. Since our last emailed update, there have been a number of new occurences at both the Sanctuary and the Refuge. One of which being the construction of a new large-acreage habitat at the Refuge for our infamous, overweight, and charismatic Asiatic bear friends, Dillan and Lily.
Dillan and Lily both came from similar "living" situations, where they were kept in tiny, cramped, concrete cages, and were fed only unhealthy scraps, which lead to morbid obesity. While their histories are tainted with sadness, their present day lives at TWAS are full of happiness and relaxation (also some major weight loss!). They were placed in a habitat together due to their uncanny similarities, and have been the best of friends ever since. While they are thriving at the Sanctuary, there is great opportunity for more room to roam and be free together at the Refuge, where they will have a custom-built, large-acreage habitat just for them. We are elated to transport them to their new home in the near future, and to continue sharing their success story/updates with the world.
There is so much more we'd love to share with you, so to learn more about Dillan and Lily (as well as many other exciting updates about the Sanctuary), please visit the link below to read our Fall 2020 Newsletter! Thank you again for your generosity and love for the Animals.
Links: