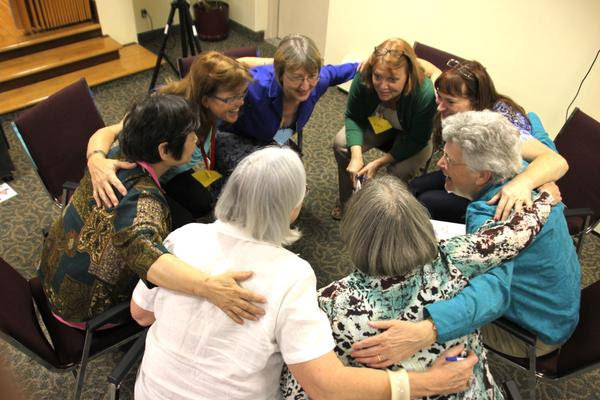 The year-long celebration of 30 years of The Virtues Project™ continues as we work together to inspire a global revolution of kindness, justice, and integrity in more than 100 countries through a network of Facilitators, Master Facilitators and Champions.
Here are more results from around the world ---
--- In New Zealand, preschool teachers learned to Speak the Language of Virtues. Clinical observations of the children before and after the teachers' training demonstrated that anti-social behaviors were dramatically reduced and nearly eliminated. Parents were so impressed that they asked to be trained as well.
--- In Winnipeg, Canada, a class of 16-19 year olds with learning disabilities were introduced to virtues cards. Each day one of the students picked a card and read it to the class. When students saw someone using a virtue, they gave them a certificate for that virtue. These students are often labeled as negative and apathetic; but the virtues changed them. They loved showing their virtues certificates to others -- even to friends in other classes. Seniors proudly included their virtues certificates in their portfolio of achievements and interests at graduation.
--- When the global pandemic hit Italy so hard so early, hundreds of people who shared virtues online and in small groups found the strength, stamina and capacity to endure what could not be overcome. Reflecting on key virtues brought inner peace to many during those stressful times.
The impact of The Virtues Project is varied and deep. Join the virtual celebration event on September 25! Add your name at the newsletter link below to be sure to receive notifications about this exciting global event.
Also, be sure to check out the new website. www.virtuesproject.com
You are part of this 30-year movement. With your help, The Virtues Project™ has inspired and mobilized people worldwide to commit acts of service and generosity, to heal violence with virtues. Your gifts truly transform lives -- and communities around the world.
Thank you for all that you do to ignite virtues globally!