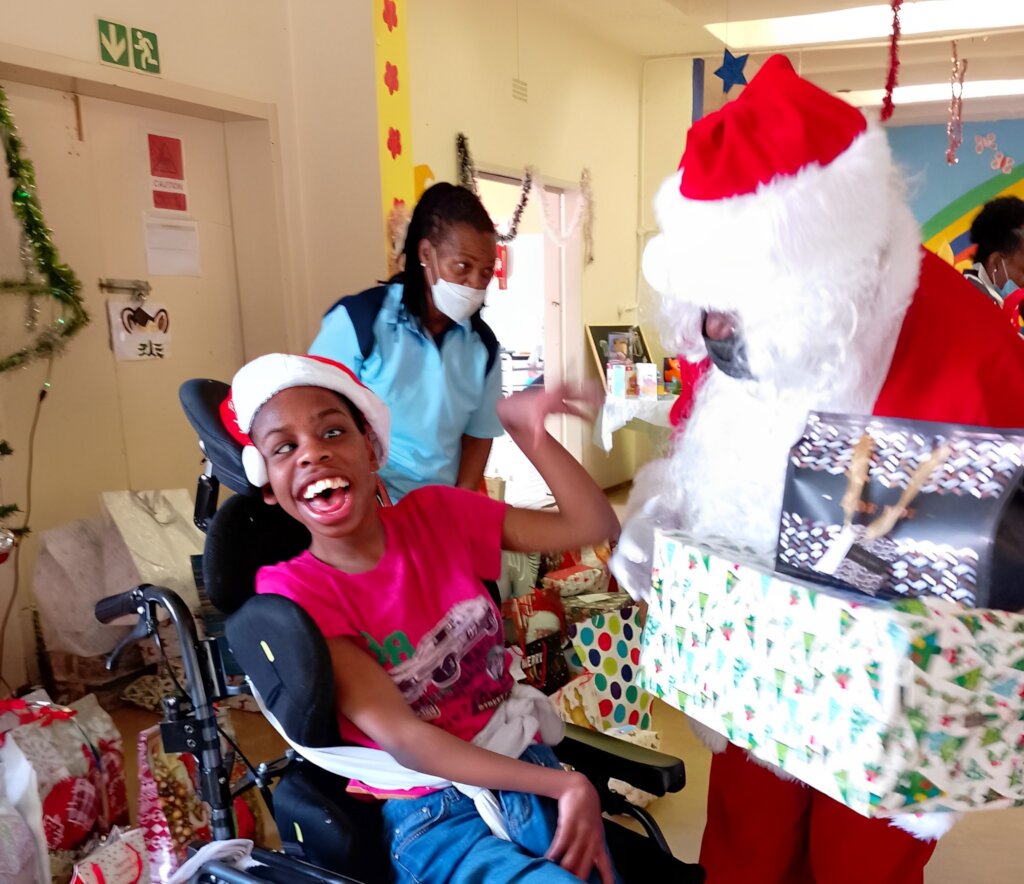 Another year has come and gone and as we begin 2023 we look back at 2022 and the challenges and successes of the year. As with each year we will take the lessons we have learned and will use them to continue to grow and develop as an organisation, always ensuring that we continue to do all in our power to continue to provide the best quality care and treatment programmes to the vulnerable children and adults in our care.
Moving forward after COVID
Dealing with an infectious disease like COVID-19 was a new challenge for us, but the one thing that we always had at the forefront of our decision-making was ensuring the protection and safety of our residents and staff. We have lived with COVID-19 since the 15th March 2020, and we have learned many lessons during that time which have stood us in good stead during the various waves of the Pandemic.
Woodside has been very blessed during the COVID-19 pandemic and we are exceptionally proud that we had no COVID-19 fatalities. We are incredibly proud of the extraordinary dedication and work ethic shown by all of Woodside's staff, who have worked together and done their part to help and ensure the continued well-being of all of Woodside's angels. The nursing team had an extremely challenging task as they had to be incredibly vigilant with our residents since they are unable to state symptoms and the nursing team had to determine who was at risk and screen early. We are very proud of the team and how they took ownership and accountability.
The effects of COVID-19 will be with us for a long time still and the positive team work between all departments in Woodside will continue, so that we are able to ensure the continued protection of all at Woodside.
Students

Woodside continues to offer practical training to nursing, care worker and Social work students, and while COVID-19 had a large effect on the number of students that Woodside has been able to assist since 2020, we are happy to report that in 2022, thanks to the lessening of COVID restrictions Woodside has been able to once again assist students from colleges and training institutions in our community such as The University of the Witwatersrand (WITS), The University of Johannesburg (UJ), Baragwaneth Nursing college, and Anne Latsky Nursing College. Thus Woodside has been able to assist a total of 90 Nursing Students, and 1 Social Work Student during 2022.
Woodside feels very strongly about assisting these students in their training as it will provide them with indispensable knowledge in their future careers and will allow them to be better able to assist anyone with disabilities in the future. We are also hopeful that we will be able to offer practical training to even more students in the years to come.
Training
Woodside continues to firmly believe in the development and growth of our staff, we therefore continue to offer extensive in service training to all staff members on a variety of subjects such as feeding, positioning, practical CPR, dermatology, AVL (Activity of daily living skills), dehydration, anatomy and more.
Woodside has been training our staff on how to manage special medical needs which current or future residents may have, this included training on PEG (percutaneous endoscopic gastrostomy) feeding. Woodside's first PEG resident has benefited greatly from our staff's knowledge and is thriving. In 2022 we also admitted our first tracheostomy residents, and additional training has been given to our nursing staff on the care and treatment of those with tracheostomies.
Mental Health and Audits
Woodside has taken part in four audits conducted by The Department of Mental Health Johannesburg during 2022. Woodside has worked closely with the audit teams from The Department of Mental Health Johannesburg, and they have been extremely impressed with the various procedures which we have in place and our methods of providing care. Woodside has been successful in passing every audit which we have taken part in with flying colours.
Christmas at Woodside
Each year we try to make Christmas a wonderfully magical and special time for not only our angels but also for our dedicated staff. In order to help us do this Woodside runs a special Christmas campaign to help raise the funding needed for these special functions.
Our resident's Christmas function took place on the 15th of December 2022, and was a joyous and magical day! Thanks to the generosity and kindness of our incredible donors and Woodside's families alike we were able to give our residents the most festive Christmas party ever, which including two face painters and a balloon artist. We received such tremendous support through our families and an initiative started by one in particular, "the Santa's shoe box project", that "Santa" was able to hand deliver a special gift to each and every angel.
Our staff functions took place on the 7th and 14th of December, and with the help of our families and supporters, we were able to give every one of our incredibly hardworking and dedicated staff a special Christmas food hamper as a token of thanks for their incredible efforts throughout the year.
Long Service Awards 2022
Woodside celebrated our annual Long Service Awards on the 14th of December 2022 with our staff and honoured guests. We were able to once again gather to celebrate the dedication and commitment of Woodside's incredible staff, with 12 staff members receiving awards ranging from 5 to 30 years of dedicated service. We were also able to express our appreciation and wish our fondest farewells to 3 staff members who had decided to go on retirement.
What an incredible blessing it is to be able to honour such wonderful and hardworking staff who are responsible for the care and treatment of our angels, some of the most vulnerable in society, the profoundly intellectually and physically disabled.
Woodside Sanctuary's 67th Annual General Meeting
On the 12th of November 2022, Woodside Sanctuary hosted our 67th Annual General Meeting. Being a Non-Profit organisation, that has provided care to children and adults with profound intellectual and physical disabilities, as well as support to their families for 67 years is no small feat. Woodside's Executive Committee, Management and staff are all incredibly proud of what we, as an organisation, have been able to achieve over the last six decades.
At this year's Annual General Meeting we decided to continue to make use of Microsoft Teams, as well as inviting any stakeholders who wished to attend in person. This enabled us to extend the reach of our AGM globally as there are a number of stakeholders and families who reside overseas and would otherwise have not been able to attend the AGM if it had only been hosted onsite. Our AGM was a big success and we are looking forward to many more years of treatment, advancement and service to those with profound intellectual and physical disabilities entrusted in our care.
In Closing
Our primary focus continues and will always be the provision of exceptional full-time care to all of our 87 profoundly intellectually disable residents, 25 of which are either orphaned or have no means of financial support (our Angels). The adults and children in our care require lifelong assistance and will never be able to care for themselves or filter into normal society, therefore, this is an ongoing project and will require constant funding to help us ensure that all our residents receive the very best care possible. Woodside Sanctuary is a special place where passion and purposefulness come together to help and ensure that those who have been placed in our care are able to grow and develop to reach their full potential.
The GlobalGiving community have helped us to raise almost 84% (R 184 402.65) of our target towards the Woodside's Angels project, and we simply cannot thank you enough for your incredible support and generosity. Your generous assistance throughout the difficult times that we have faced has helped us to be able to continue to keep Woodside hygienically clean, keep our staff and residents protected by ensuring that all the needed PPE was available, and to provide food, medications, toiletries, a place of safety, holistic care and stimulation for the 25 Profoundly Intellectually disabled orphans and vulnerable angels in our care.
Like many NPOs, Woodside Sanctuary is heavily reliant on the kindness and generosity of our donors and supporters and it is only with their compassionate assistance that we are able to continue to maintain the highest standards of care, provide excellent nursing, medical and residential care for all who live here. On behalf of Woodside Sanctuary and especially the angels in our care, we offer our deepest and most heartfelt thanks to our donors and supporters for their outstanding generosity and kindness, during this exceedingly difficult time. Your care and compassion is what keeps us going, and we are eternally grateful to you for all you have done to help and support us! Thank you!!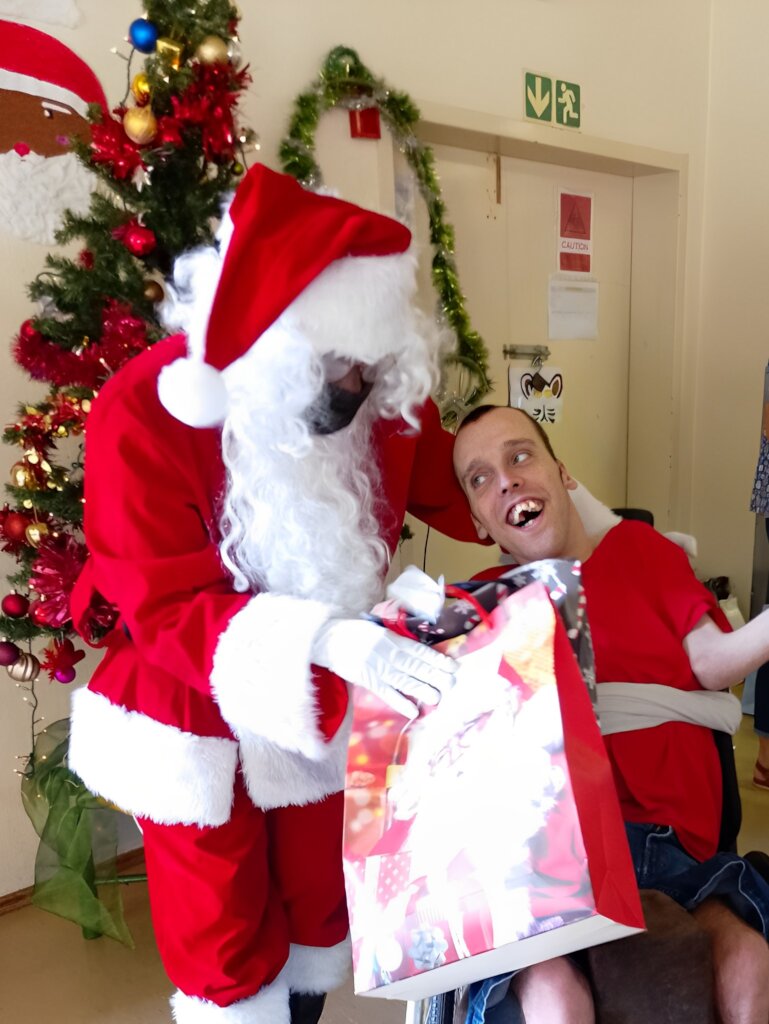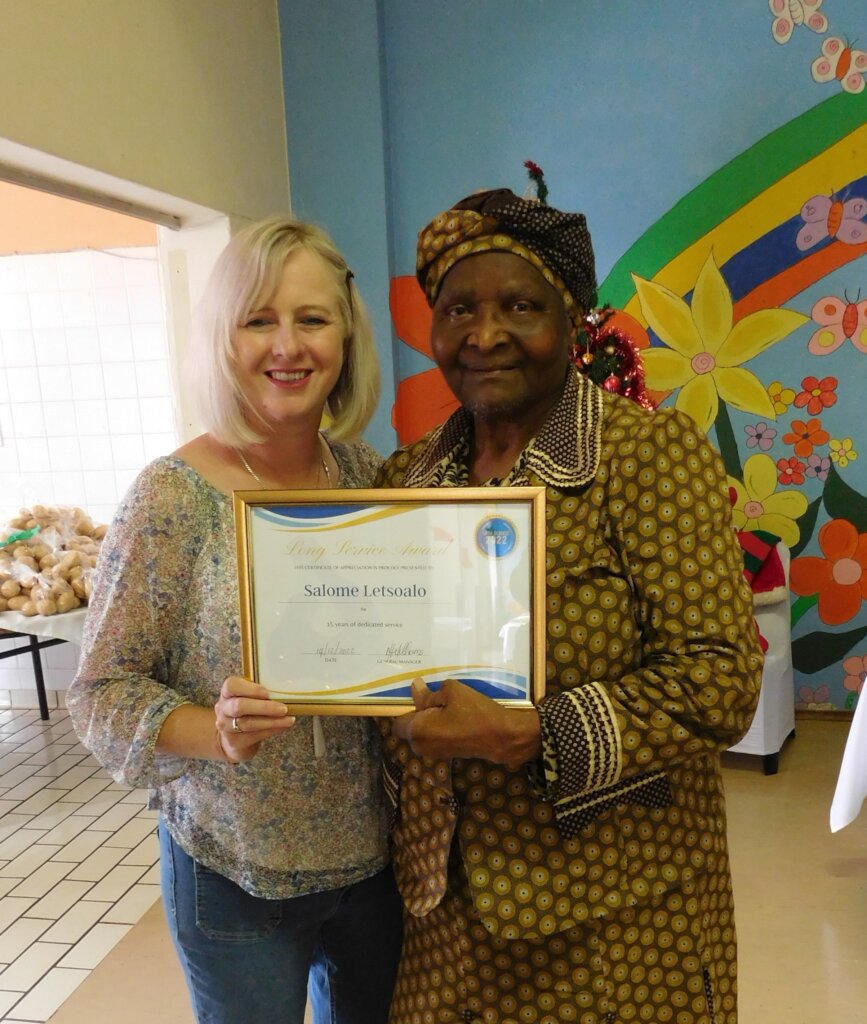 Links:
Attachments: