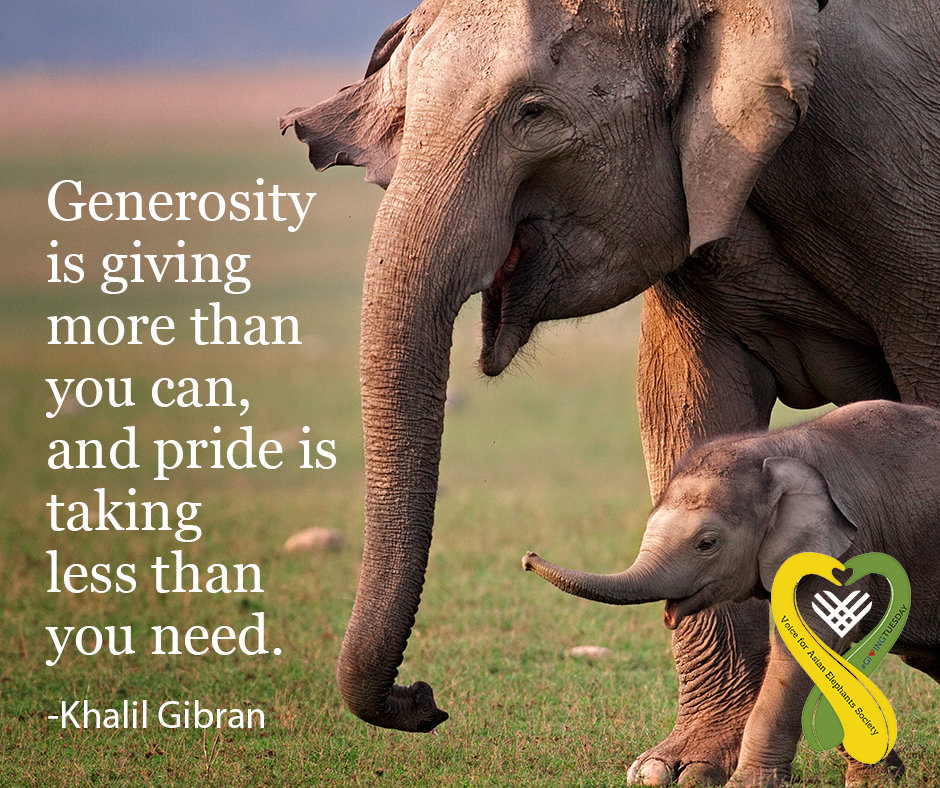 Dear all:
We are truly excited, and humbled at the same time to inform you that one of our long time supporters has raised a total of $15,000. Ryan E organized the fundraiser at a recent weekend retreat in which more than 300 people had participated, and almost all of them generously donated to help our corridor initiative at a 58-acre plot of land where rubber and banana plantations are currently being cultivated.
Another good news is that, Dr. Raman Sukumar, a world renowned elephant and climate scientist, the only Indian scientist who sits on the Intergovernmental Panel for Climate Change (IPCC), also the founder of the Asian Nature Conservation Foundation (ANCF), announced our official partnership. Dr. Sukumar created the first ever corridor in India, where currently, there are 101 corridors according to the Wildlife Trust of India (WTI) an increase from 80 over a decade ago.
On a different note, I was in Kerala until November 18, 2019 to conduct a capacity building program for the mahouts of the Kottoor Elephant Rehabilitation Center, where we provided a week-long training. Two renowned positive reinforcement trainers demonstrated how to provide footcare and positive reinforcement training to replace corporal punishment and barbaric treatment of captive elephants. The feedback was incredibly positive.
And finally, our Gentle Giant Summit was a massive success, with officers from the forest, police, electricity departments, as well as rail and road development agencies participated. The outcome has been totally overwhelming, with everyone enthused to carry out the necessary vision and mission that was created after a steering committee was formed. The media has provided positive news coverage (below links).
But make no mistake about it, I've been cyber bullied by the elephant mafias, who continue to try hard to create a rift between the Kerala Forest Department (KFD) and myself. I've provided you the article below. The KFD knows all too well our intentions and long-term plans. After all it has taken 2-3 years of relationship and trust building.
Meantime, Tuesday, December 3rd is the BIGGEST DAY OF THE YEAR - THE #GivingTuesday! The Global Giving Foundation has set aside $500,000 in bonus funds and your donations will be multiplied on December 3rd, starting 12:01 AM to 11:59 PM New York time, or EST. Please CLICK HERE to contribute on December 3rd and multiply your impact.
With Ryan's donations that he plans to donate on the 3rd of December through this project, we'd have raised $25,000, very close to raising enough funds for the 1st phase of the plantation land purchase.
Please share our project with your family, and friends, and inspire them to donate on December the 3rd. Also, please share on your social media outlets, and tag your friends. Collectively we can make the lives of elephants liveable!! Collectively we can bring an end to the suffering of these supremely intelligent animals, and ensure that we return to them their lost land!
Thank you so much for your unbeniding support, and we look forward to a wonderfully productive holiday season!
Yours truly,
Sangita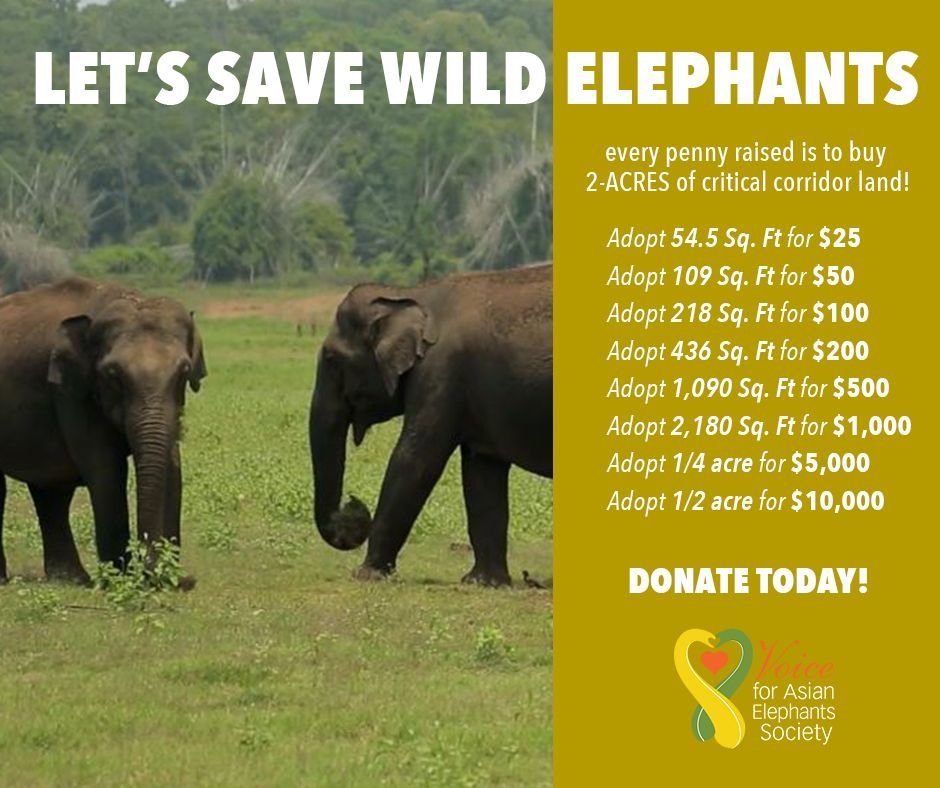 Links: