Project Report

| Oct 30, 2023
Ecological Restoration of Our Center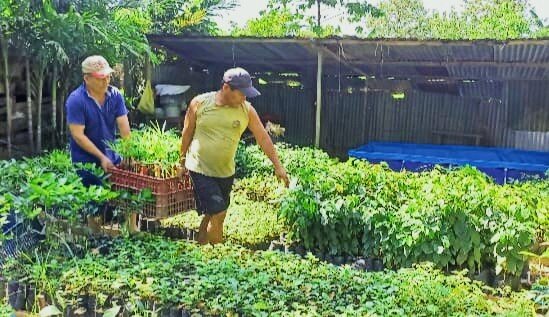 Now our educational center is back with its main engine recovered, our guide and leader, grandmother and wise Jakon Rate is in good health, with some minor aches and pains due to her age.
Ecological Restoration
This time we want to emphasize that in our lots we are also restoring the landscapes, both as a tribute to nature, and so that the center's education also takes place in nature under the concept that the field is also the classroom, as it always was in indigenous traditions.
We are promoting the increase of agrobiodiversity with the objective of the greatest possible self-sufficiency as in the traditional fields of the Shipibo culture, but reinforced with the permacultural concepts.
At the same time, in these first years, we have been enriching remaining forests with medicinal, fruit and timber trees. The dry season has been unusually harsh due to climate change. Many of the young trees have suffered, and a few have died, so we are anxiously awaiting the rains.
Tree Nursery
We are also preparing a new reforestation campaign for the next rains, in which we will continue planting trees, shrubs and medicinal gardens. So far we have been buying seedlings, but lately thanks to our allied organization, Alianza Arkana, we have been able to build a nursery, which only lacks a few details to be fully operational, as follows, install an irrigation system, cover the costs of an exclusive technical manager and some supplies such as fertilizers, bags and black soil.
The nursery will also be an educational space for the children and youth of the center, starting with the collection of seeds and cuttings, through the preparation of substrates, planting and care of seedlings, and finally ending with the planting in field, where each student will be able to feel like a sponsor of one or many plants, thus building a close relationship of pride and gratitude towards nature.

The dreams and needs are many, on this occasion we ask you to put your heart to give back to the jungle and the Shipibo culture a little corner of rebirth, both in terms of culture and ecosystems.