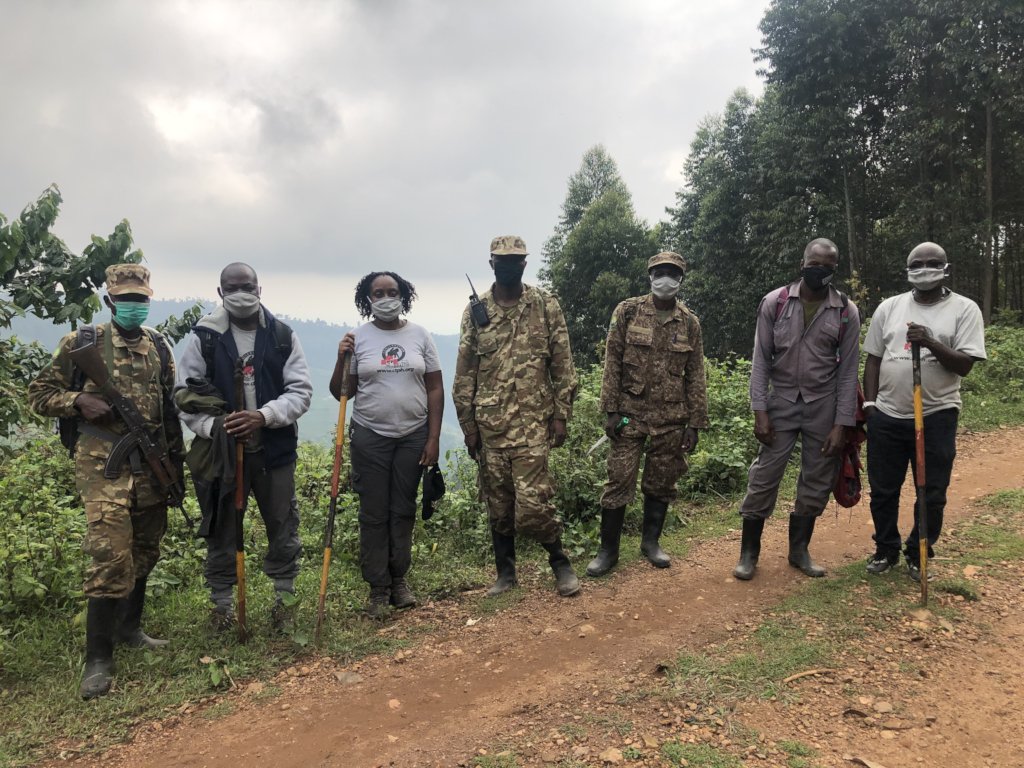 This report outlines progress on Conservation Through Public Health's project on GlobalGiving, The Gorilla Guardians of Bwindi, Uganda #44078.
Our last report on this project was submitted in July 2020. By this time, we had raised $2,100 from 16 donors. Two of these donors were monthly recurring donors. Since then, our supporters towards this project have grown in number from 16 to 20 with one 1 more monthly donor which made it possible to raise $2,756, against our $10,000 goal. With this generous support from our GlobalGiving donors, we have continued to strengthen our gorilla health monitoring program around Bwindi Impenetrable National Park.
Rafiki's Family
In August 2020, our Team, led by Dr.Gladys Kalema-Zikusoka, visited Nkuringo gorilla group - Rafiki's group – to check how they were doing after he was killed by a bush meat poacher in June 2020. During the visit to Nkuringo, the team was humbled by the zeal and determination exhibited by the gorilla guardians to protect the remaining family members after the unexpected death of Rafiki. It was also evident that they all missed Rafiki because they were wearing face masks bearing his name.
The team found out that the gorillas had begun to settle down and the oldest adult male blackback, Rwamutwe, had assumed his role as leader of the group, with Tabu taking up the second-in-command role. The family group currently has 11 individuals with three females with 3 babies.
Wonderful news following devastation of death of Rafiki
In the last report, we told you of the news of the birth of two baby Gorillas in Nshongi and Muyambi gorilla families in Bwindi Impenetrable National Park, Uganda. We are delighted to let you know that this has been followed by a series of other new babies in what is currently being referred to as the "gorilla baby boom".
Below are some of the groups that have welcomed new babies since our last report.
• Mubare gorilla group in July 2020
• Oruzogo gorilla group in July 2020
• Rushegura gorilla group in August 2020
• Mucunguzi gorilla group in September 2020
• Rushegura gorilla group in September 2020
• Nyakagezi gorilla Group in September 2020
• Kutu gorilla group in October 2l 020
• Mukiza gorilla group in October 2020.
This thrilling 'gorilla baby boom' is attributed in large part to the hard work of the gorilla guardians who volunteer their time to protect the health and wellbeing of the endangered mountain gorillas. It is particularly poignant given that those involved in conservation, particularly the conservation of gorillas, are facing perhaps their biggest challenge yet with hunting and poaching on the rise, driven by COVID-19 associated increased poverty and desperation, and the added threat of COVID-19 spread to closely related gorillas.
Training of Gorilla Guardians
Between 29th September and 3rd October 2020, the CTPH team travelled to Bwindi to train Village Health and Conservation Teams (VHCTs) and gorilla guardians from six frontline parishes around Bwindi in measures to prevent COVID-19 spread among people and from people to gorillas.
During this training, face masks procured from Ride4AWoman were given to each participant. They were also given hand sanitizers to use whenever they are carrying out community visits or monitoring the gorillas.
The team managed to visit Mubare Gorilla Group to see how the group was doing and check on the babies welcomed during the 'baby boom'. We first collected gorilla fecal samples from the group's night nests before meeting members of Mubare group. The group was found feeding well with 4 females and 4 babies under the leadership of Silverback, Maraya. Another visit was in mid-October where Dr Gladys led a team to check on the new babies in Rushegura gorilla group. All babies the babies and the entire group were healthy and feeding well.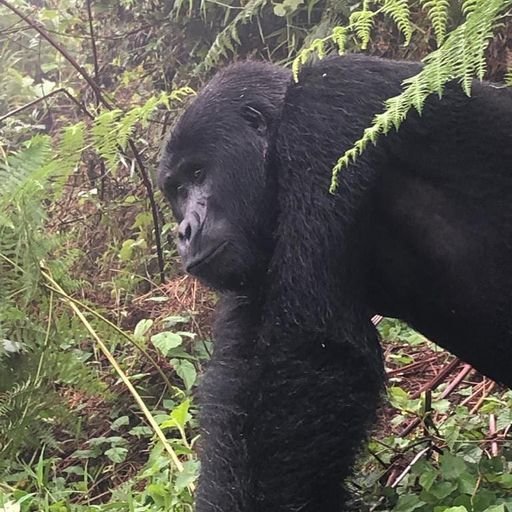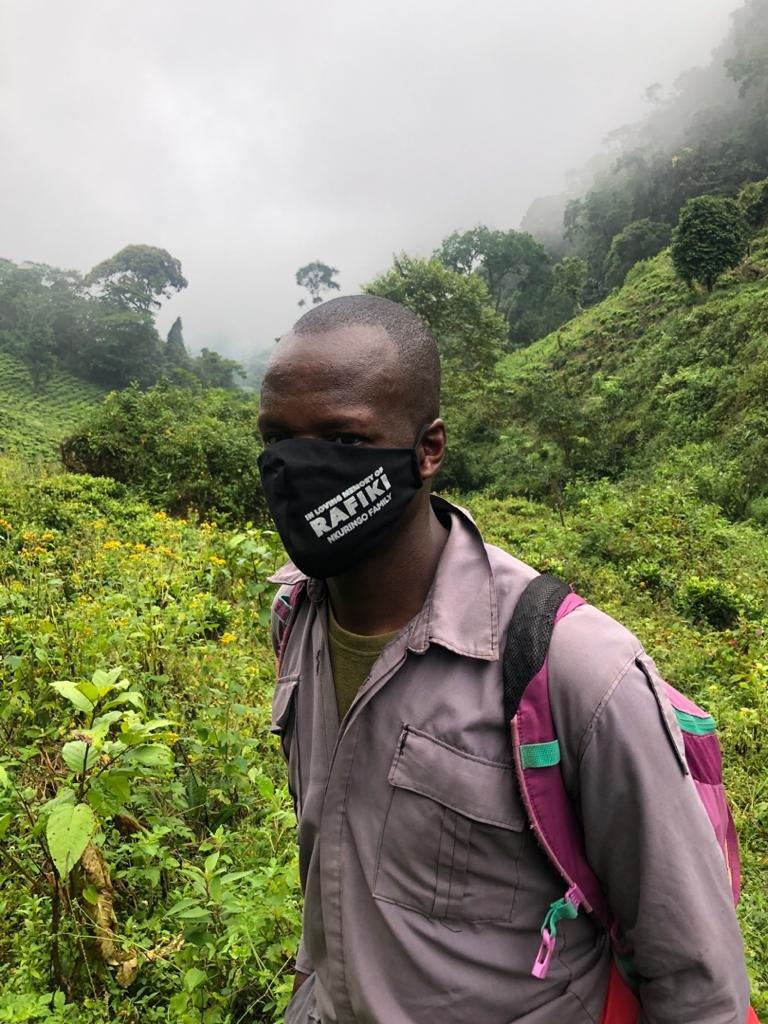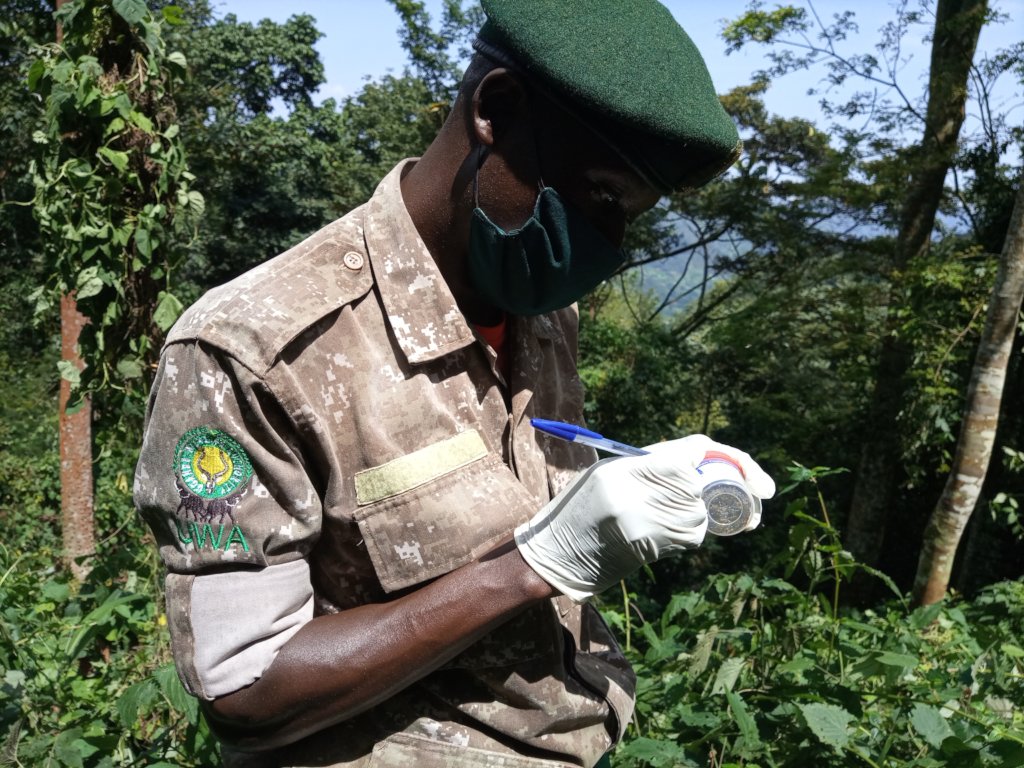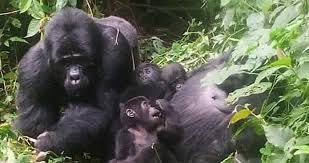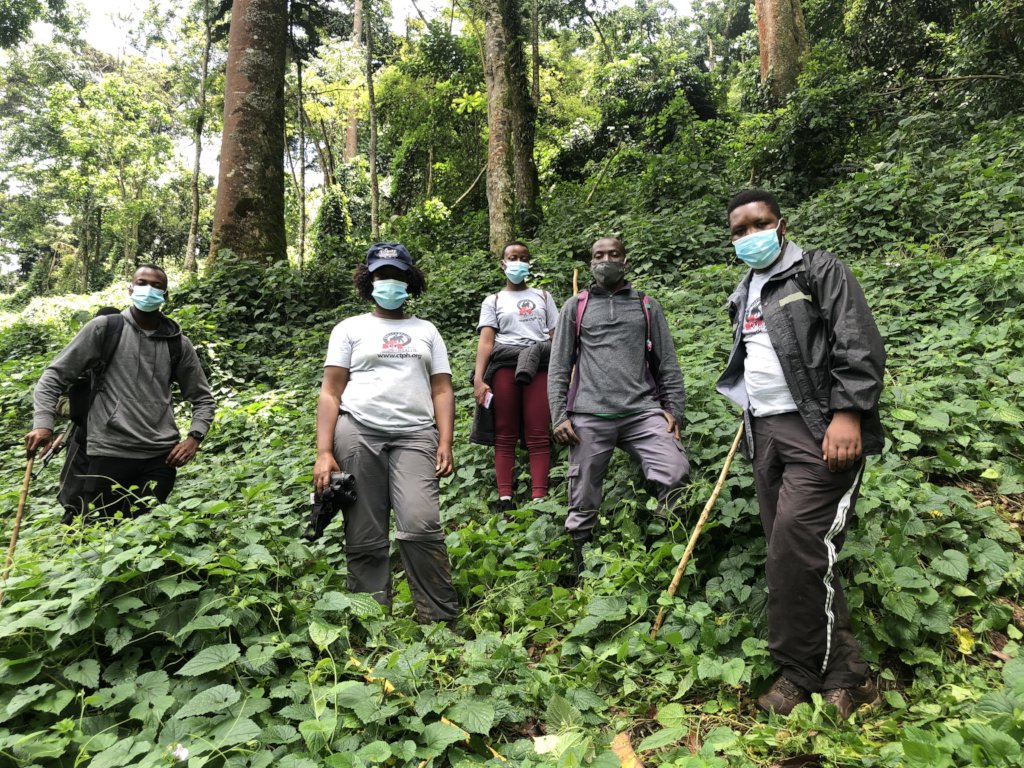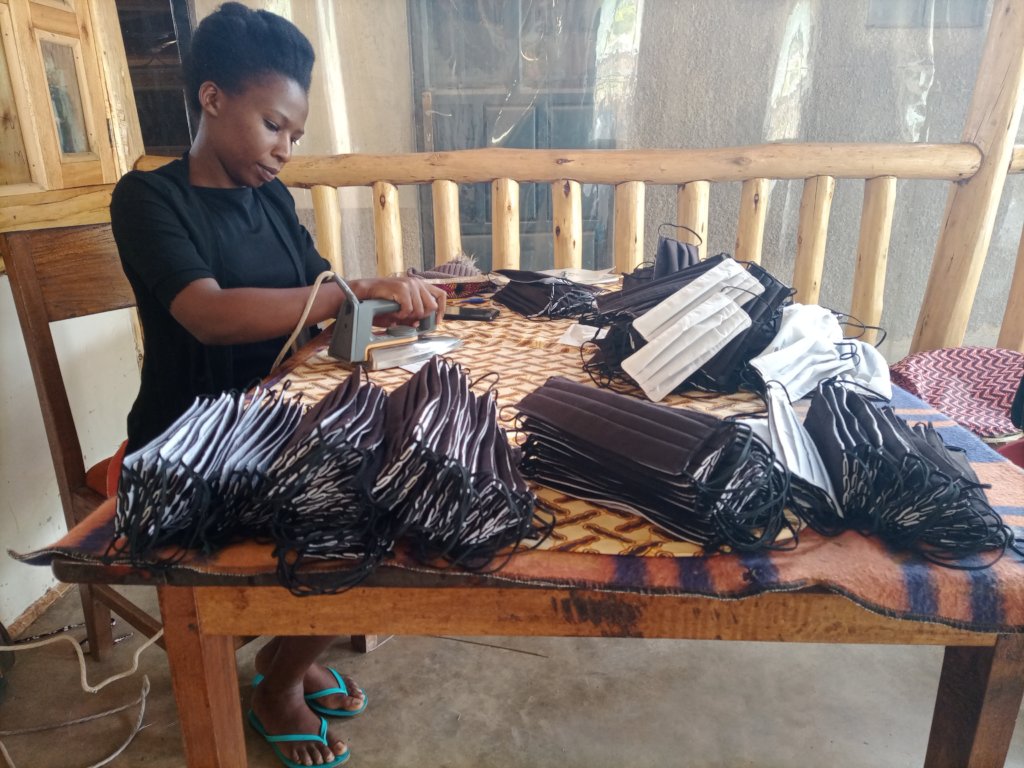 Links: