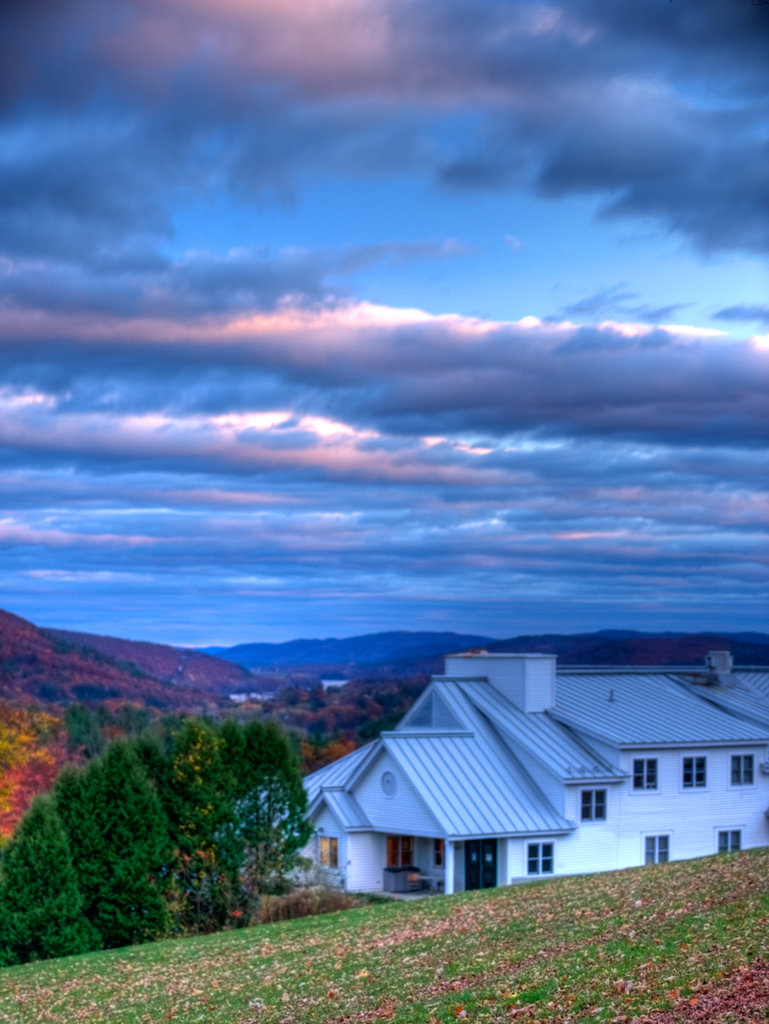 Tenzin, one of our recent international fellows, has just a few days left in the States when he sits down with a cup of green tea and explains: "Trace gives students from very remote places the opportunity to see the bigger world. The young generation in these remote counties is the future. If you can open their minds, if you can give them a hint of what's going on in the world, that's the beginning of change. You ignited that."
At the International Language Institute, where he studied first, mornings were devoted to grammar and vocabulary, and afternoons were devoted to poetry, to art, to music. His favorites. That's how he learned that teaching English is not just about reading, writing, and speaking, but about opening his students' eyes to the bigger world. It was here that he fell in love with country music, and it was here that he read Robert Frost for the first time. He went on to a masters program in teaching English at the SIT Graduate Institute, then an internship at an immigrant-learning center, where he taught English of all ages.
Teaching all ages is not new for Tenzin. In the nomadic area he grew up, it's not uncommon for middle schoolers to be as old as nineteen. If a kid's family needs support at home—whether it's in herding sheep or running errands—school can wait. In his school now, he is one of five English teachers, and the only teacher who has taken the road less traveled, the only teacher who has studied English abroad and the only one with a graduate degree. He smiles. "This opportunity and this scholarship totally changed my life, in terms of my future plans and profession. This will be my lifelong treasure."
Each year, we support more than 500 individuals by covering the costs of tuition and living expenses. With your tremendous contributions, we've raised $25,353 for our project since December 2012 ($21,583 through GlobalGiving and another $3,500 through other donations). W
ith your continued support, we know we can transform education on the Tibetan Plateau from the ground up, one donation, one student, one teacher like Tenzin at a time.
Links: