Project Report

| Jan 29, 2020
Adapting to an Island which is Beyond Capacity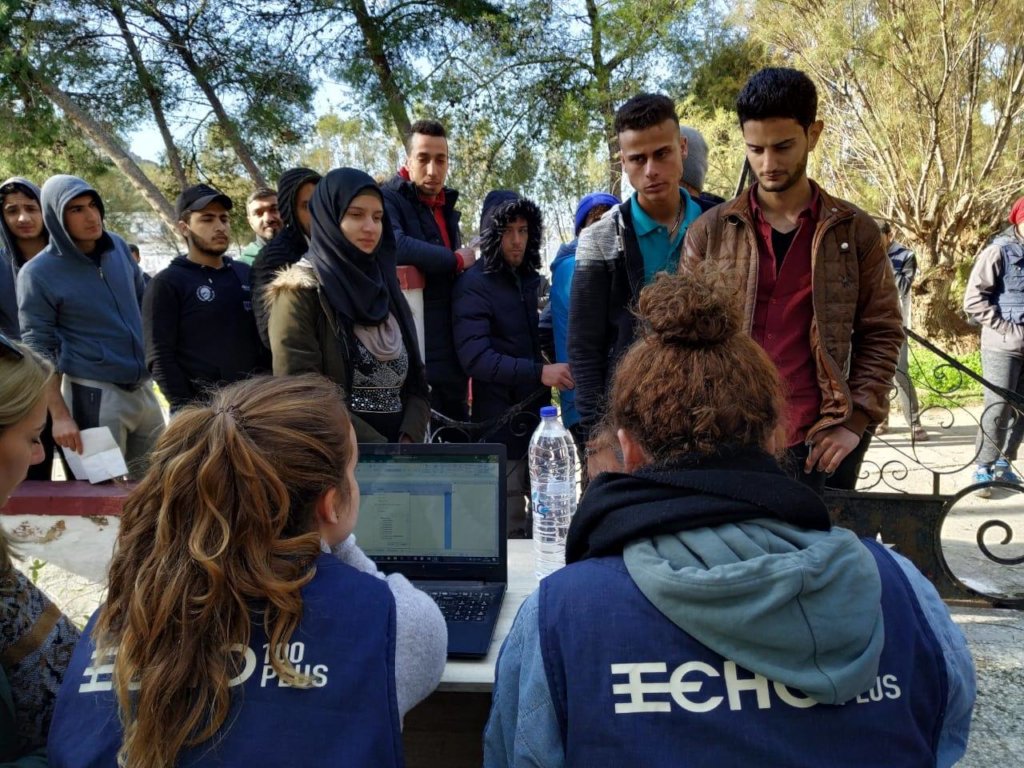 In the last year, the number of refugees arriving in Greece has dramatically increased. Reports show that 1,224 boats have arrived on the Aegean islands just this fall. In the past week alone, 44 boats arrived, increasing the current population of refugees on Leros to 3,120, half of whom, including 550 children, are now homeless. In addition to homelessness, the refugees also suffer from inadequate and contaminated food and water supply, lack of sanitary facilities, unhygienic living conditions, clothing shortages, boredom, and limited mental and physical health care. The winter months have been severe; spurring a variety of illnesses and leaving the local hospital overwhelmed and overworked. Echo HUB Leros fights to ameliorate a number of these issues.
With the help of the Aegean Solidarity Network—Team UK, RENEW, Aide et Espoire, APOGO—and many generous Greek citizens and volunteers, Echo Hub was able to lead the drive in purchasing and distributing over a thousand blankets to the homeless residents suffering in the freezing temperatures with no shelter or warmth. Still, despite our best efforts, many residents are living on the streets facing winter temperatures with no respite.
With the now expanded "Hub Boutique", a clothing provider operating on a points system, we provide clothes four days of weeks to the hundreds of residents who came with nothing but the clothes on their back. Due to the high influx of people already mentioned we have had to add extra boutique shifts to ensure that everyone receives some form of warm clothing, this inevitably has led to our clothes recourses running low, and we have increased our clothing collection from private donors and clothes distributors in Greece, as well as buying the vitals with funds raised from volunteers.
As well as the above, to try and create more pleasant and liveable conditions for the residents we have started a new clean – up programme. After realising that the trash removal of the Hot – Spot area hadn't expanded to the new living squats we devised a cleaning programme with our volunteers and residents every Sunday to try and reduce the overwhelming levels of garbage that were bringing only filth, sickness and animals. This has already made a huge difference both for hygiene and general spirit, but more must be done.
Despite the diversion of resources, Echo HUB Leros maintains the core enrichment programs developed over the years to help the residents adapt and transition. We continue to welcome new registrations; our language programs have full enrolment and we plan to meet the needs of our students by adding more ABC English classes. Our daily art and sports sessions remain extremely popular and a new garden project is now underway to transform and update the outside area so we can use it to its best ability.
These challenging months could not have been done without our volunteers hard work and resilience and our donors continuous unrelenting support. Thank you!