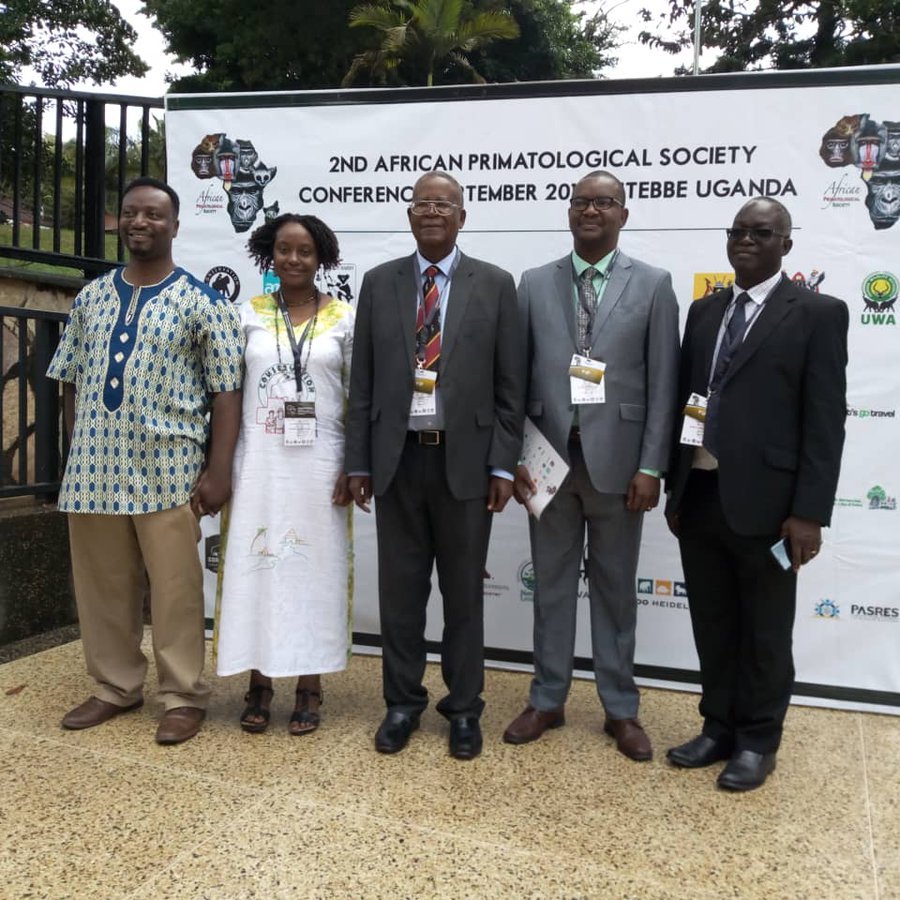 Thanks to your generous support, the second congress of the African Primatological Society has just been hosted in Entebbe, Uganda from 3 - 5 September 2019. The three-day event was a resounding success, bringing together over 300 primate experts, including aspiring primatologists, researchers, conservation practitioners, tourism stakeholders and policy makers from Africa and across the globe to share ideas and research findings, and to discuss this year's theme: 'Challenges and Opportunities in Primate Conservation in Africa', and find ways to promote active participation of native African primatologists in the international primatology arena. With 250 out of the 312 delegates from 24 different African countries, the APS more than achieved its goal of providing an accessible platform for African primatologists, in particular, to collaborate, network and discuss pressing challenges and issues, as well as opportunities and possible solutions, facing Africa's primates. The USA, Europe, UK, Asia, Australia and Latin America were all very well represented at the conference as well. The conference proceedings were also very well documented in the media, helping to reach even more people with the important information shared over the course of the APS 2019 conference.
Over the course of the three days, delegates heard from a host of primatologists, both renowned and emerging, as well as other stakeholders in the primate and conservation field through a combination of plenary presentations, roundtable discussions, poster presentations as well as more focused group studies depending on specific areas of expertise. There was also a special breakaway workshop to develop an action plan for the Red Colobus, which are the most threatened group of primates in Africa. Red Colobus monkeys are considered to be on Red Alert, facing an extinction crisis requiring urgent, targeted, and coordinated conservation action.
Conservation Through Public Health and its partners who supported organisation of the APS have received countless votes of thanks and congratulations for a very successful conference which promises to ensure that African primatology and the work of African primatologists and conservationists remain firmly at the forefront of global primatology field. It is vital that native African primatologists be fully included in global primate debates and strategies if we are to succeed in protecting primate species across Africa which is home to a third of the World's primate species. This is particularly pertinent given that 55% of mainland Africa's primate species, and 85% of those in continental Africa, are currently under threat.
A roundtable discussion on African primates' status on the IUCN red listing as well as the state of primatology in each of the six regions in Africa (East, West, South, North and Central Africa and Madagascar) brought to light a similar theme running through the discussions pertaining to each region, with primates across the continent coming under severe threat due to human activity. This highlighted both the vital importance of the APS, and the APS conference, as a means by which to channel collective conservation efforts and the need for scaled up, continued concerted efforts to ensure the survival of Africa's primates.
One area that everyone agreed did present significant opportunities for primate conservation is the ecotourism field. If managed well and implemented through a conservation lens, ecotourism has great potential to generate revenue in the areas where it is most needed for reinvestment into primate conservation and research. Uganda has shown great potential in this area and has many lessons learnt and insights, including from CTPH's primate ecotourism experiences, which were shared with others in the interests of building a knowledge base in primate ecotourism.
Following a three-day program packed with fascinating presentations, opportunities for focused discussion and collaboration and other activities, the following 2019 APS Conference Declarations were agreed:
More Africa-based programs should be established to strengthen leadership and empowerment
It is important that we strengthen regional and Global Integration of African Primatologists for the good of primates across the globe
Through our collaborations as the APS, we must make an effort to review and implement our proposed action plans as we continue to work together
It is vital that we engage a multi-sectoral approach in promoting conservation efforts including governments, local communities, the private sector and NGOs.
As Conservation Through Public Health hosted the 2019 APS Conference, we would like to extend a special and sincere thanks to you all for heeding our plea for support and generously contributing to our APS 2019 Conference globalgiving fundraiser. Without your support, the conference would not have been possible. We will be updating our global giving page soon with new projects and hope that you will continue to follow us as, together, we endeavour to ensure the survival of Uganda, and Africa's, primates and their habitats.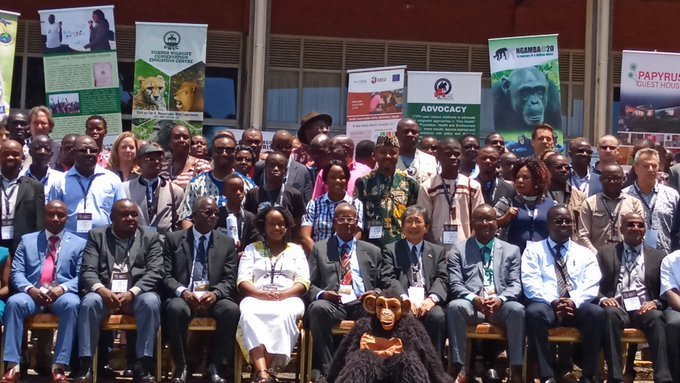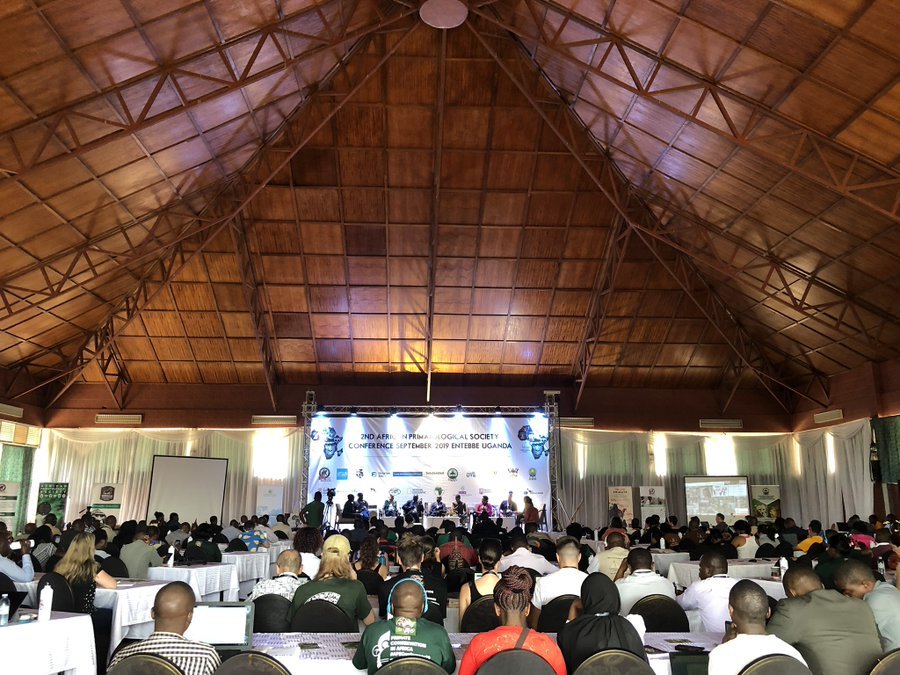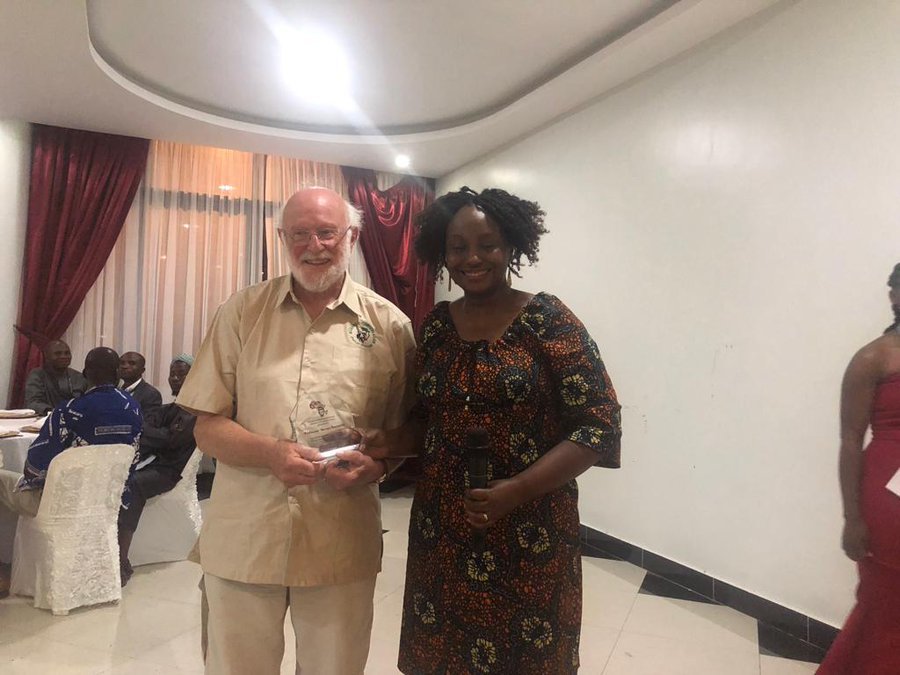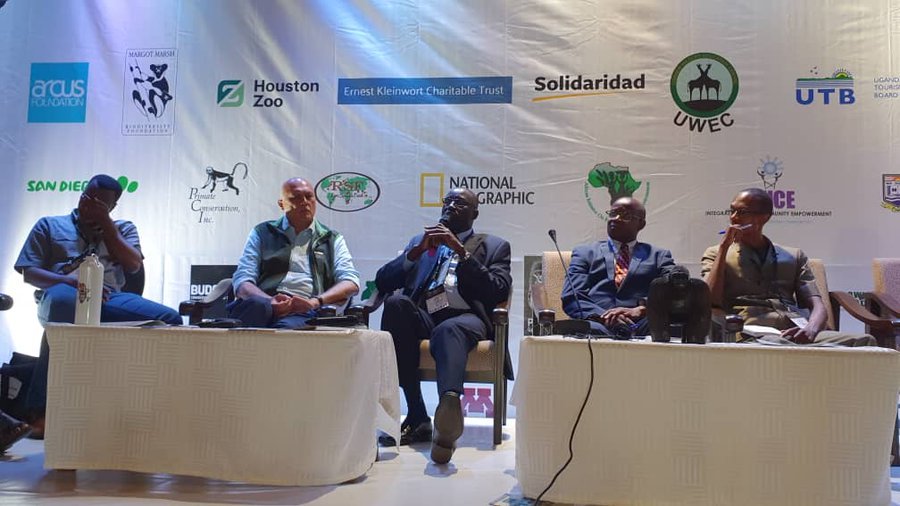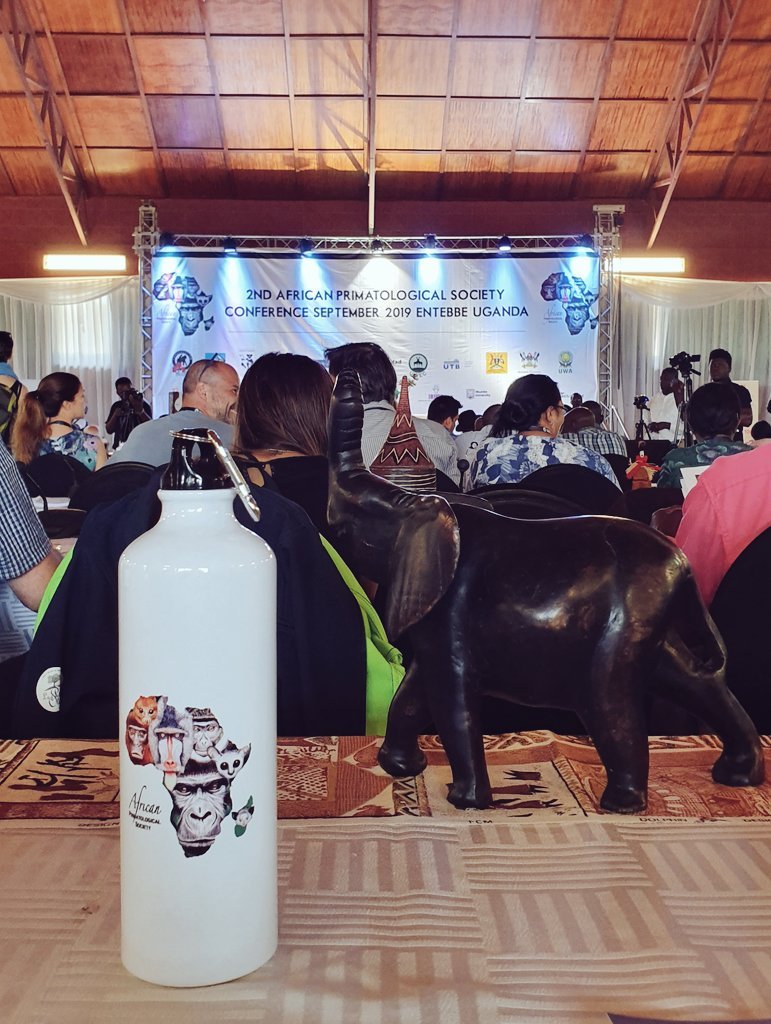 Links: