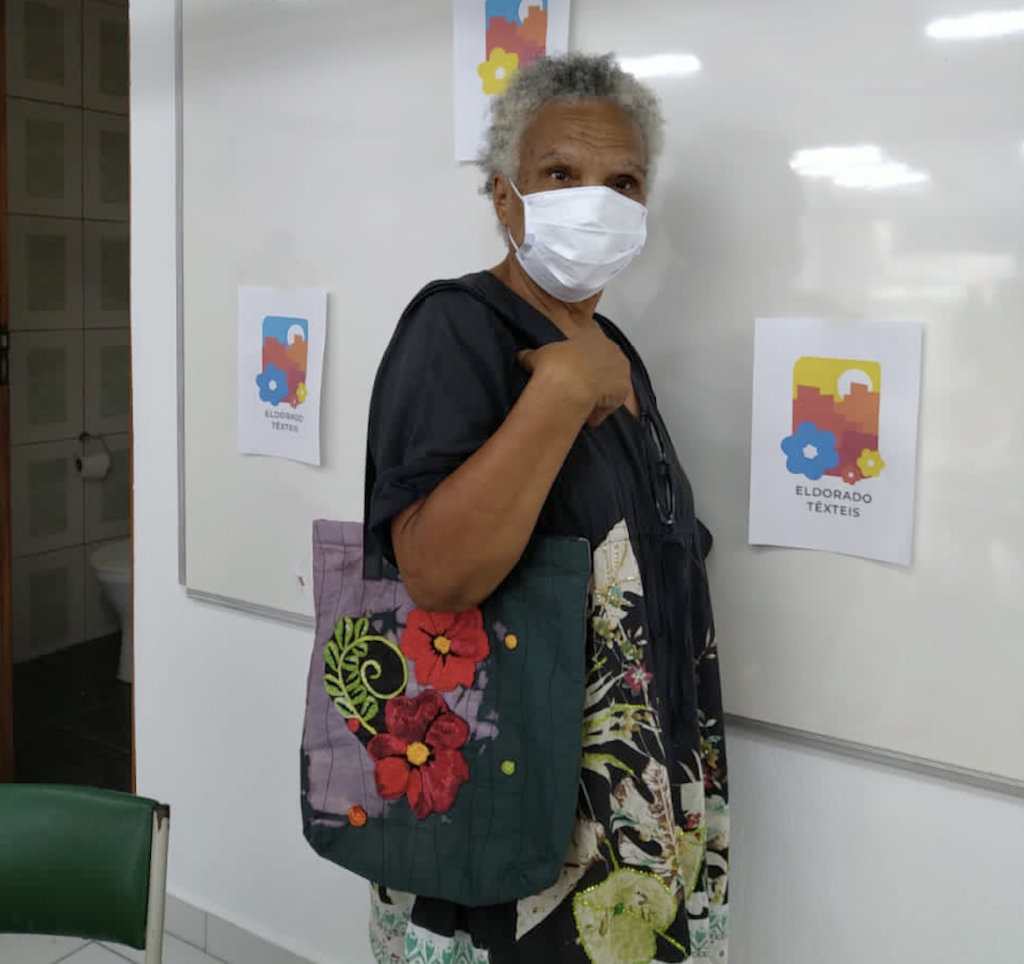 The women's group had a busy lead up to Christmas and with ACER's help sold their products online in both Brazil and Europe. Most of the women usually work as cleaners or domestics but have lost their jobs on account of the pandemic, so this was a welcome opportunity to augment their family income.
After the Christmas break, the group focused on making masks for the ACER community. They had been donated several large bags of fabric remnants from a local fabric supplier. These were mostly small pieces, good for patchwork and mask making. Their first task was to sort the remnants and separate those large enough and made of a suitable fabric for masks. Our teacher, Carol, developed a comfortable design with a front layer of colourful recycled fabric and a back layer of pure cotton, and the group is making them in both adult and children's sizes. The daughters of two of the women and a 21-year-old, all of whom are also taking the new course in Textiles and Fashion, helped with the mask-making.
Suellen from the ACER team interviewed some of the women and found that because they have lost their usual employment, they are devoting more time to the textile project. Here are two of their responses to the question, 'Are you working at the moment, and if so what are you doing?'
'Marileide's free time is dedicated to the project, she likes to be a part of it because she learns a lot, develops new ideas and improves her fashion skills and ideas, and in addition she can contribute to the family income and never wastes material as she can reuse remnants in a new way.'
'Aline is now is taking part in the Textile Project and likes it very much as she learns new things, it's a chance to leave the house, be distracted and laugh with colleagues. For her, it's the ultimate therapy.'
São Paulo is now a red zone. The ACER community centre was closed on March 14, having followed the sanitary regulations relating to Covid 19 and with the authorisation of the municipal government having catered regularly for 355 children, young people and adults since it reopened on October 7, 2020. The plan is to reopen if possible on April 5.