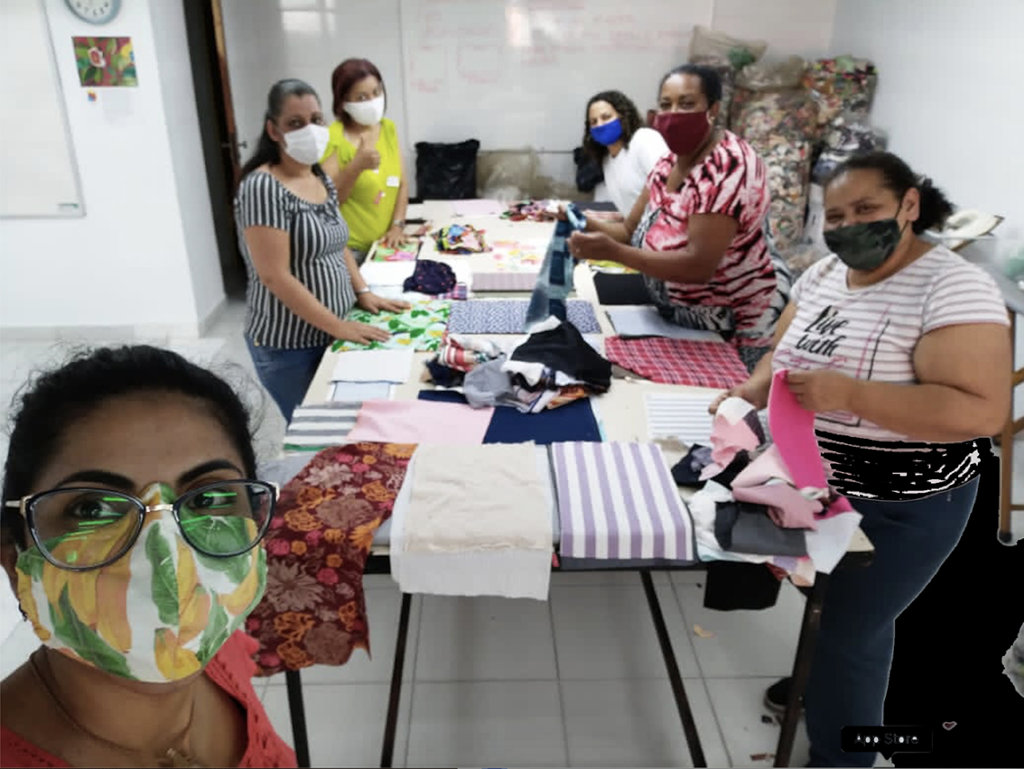 We are very excited that our new dedicated textile workspace at ACER Brasil is finally in use, and would like to take this opportunity to share our latest photos.
The women's group was very happy to return to face-to face activities, despite the restrictions of mask wearing, social distancing, and rigorous cleaning procedures. In accordance with their policy to avoid waste and recycle where possible, their first task was to sort out some large bags of fabric remnants donated by a local textile supply company.
This week the women are cutting out masks for the children and young people from ACER's community involved in sporting activities, ready to start sewing next week. They are also making up the items that they embroidered during the quarantine period at home for pre-Christmas sales and events, which will be held online. Some of them tried out the new machines, which include an overlocker and fabric cutting machine.
The new vocational course in textiles and fashion for local teenagers has also started with the full complement of seven students, all girls aged between 14 and 18, who will be meeting at ACER for three hours a week over two years. This course will also place emphasis on sustainable and ethical textile practice and will include, for example, the repair and recycling of garments as well as their design and production. All the new materials needed are currently being bought from local fabric and haberdashery shops in order to support the local economy under the current difficult circumstances. This new initiative has now been listed as a separate microproject, 'A textile course for teenagers from São Paulo'
If you are considering making a donation, please keep in mind that $1,000,000 will be available in incentive funds on 1st December, 'Giving Tuesday', for 24 hours between 00:00 and 23:59 ET, - or 5.00 am on 1st December and 4.59 am on 2nd December, UK time.