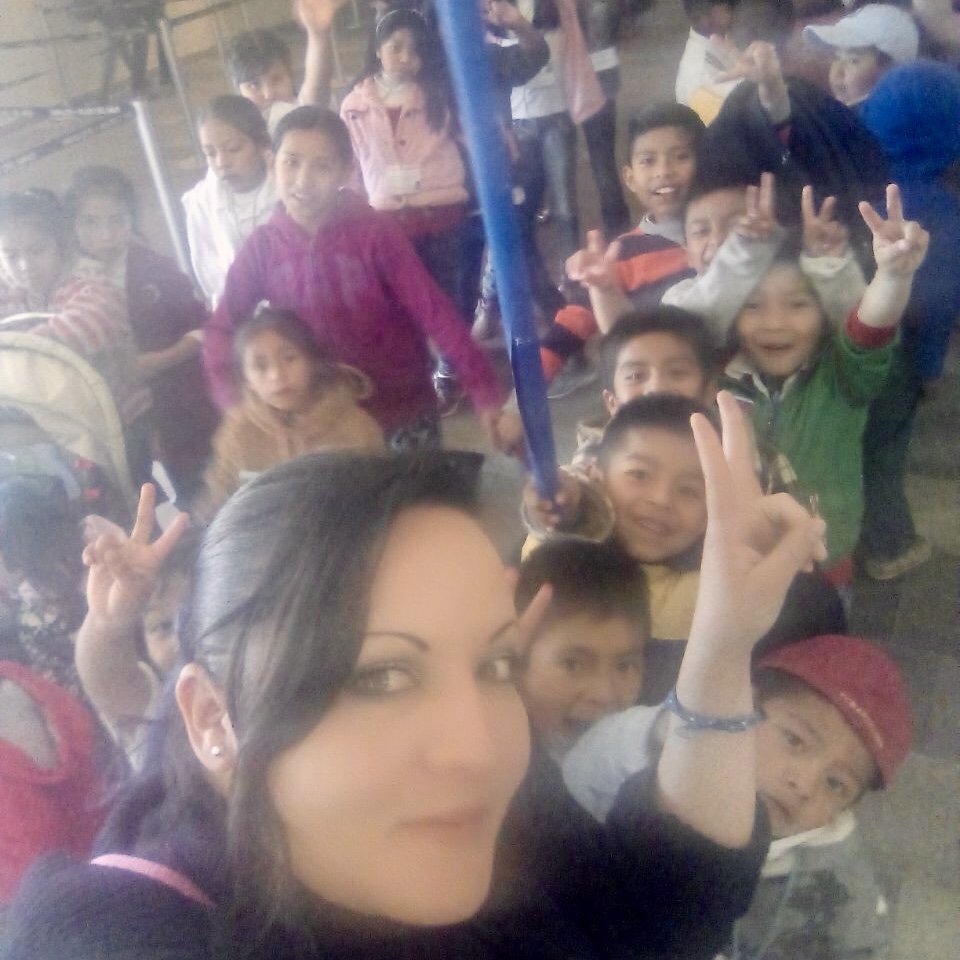 Six months. The six months since the earthquake here in Mexico came and went in the blink of an eye, but yet it also feels like forever. Life has settled into a new reality in San Gregorio. Things are still well too far from being back to normal, but the community is forming new routines to give some organization to daily life in a town still too filled with chaos.
Berenice, the community member who has been with the children since the beginning, taking care of them on the street, has good days and bad days when she reflects on her trajectory over the last six months. She has been the backbone of the center, being a mother hen to all the children, manager of the center, and being a mother to her young children at home. There are days she feels that she cannot push any further, and days that she feel elated for the progress that we have made.
Her story is a mirror of many in San Gregorio. Life is beginning to stabilize in some aspects. The children have had a regular school schedule since late January, although with greatly reduced hours for some of them. One of the local elementary schools has opened and is servicing the student population for the whole community. Children in first and fifth grades (the first and final years of elementary school in Mexico) are going daily from 8-1, and second, third, and fourth-graders are attending two to three days a week. Pre-K and K is operating, but with many reduced numbers because parents are still concerned about the safety of the building during its partial reconstruction.
We have concentrated on supporting the return to regular schooling so that the disruption of the earthquake does not cause children to abandon their education. The community volunteers have been partnering with the school to take attendance from the children left homeless and to work with the families to encourage regular attendance. They are also picking up the children at school at the end of the day and transporting them to the Casa de Niños so that they can ensure all the children whose parents want them to attend do attend every day. It has been hard for the children to return to a more regular schedule after so much upheaval, and we are working hard to support them.
However, most families are still living in temporary camps on the property of their former homes, and help for demolition and reconstruction has been slow. Children are still in desperate need of a safe place to spend their days, and we have redoubled our efforts to make their afternoons at our center time well spent and get to a level of funding where we can serve even more children.
Our priority for the next months is to hire at least one teacher who can oversee academic activities on a regular basis and one person to oversee daily operations. We have gotten a second wind of high-quality volunteers from the community, some with backgrounds in education. In late March we received the wonderful news that we received a $10,000 USD grant from GlobalGiving to help with modest transport subsidies for the volunteers to come back and forth to the center on public transport and to help pay for the salary of a more permanent teacher to oversee academic activities. We are elated to have received these funds - they allowed us to move forward with the job search and bring on a teacher months before we would have been able to do so. Muchas gracias, GlobalGiving!
With additional money that we receive right now, we will be spending it on:
Ensuring the ongoing salary for one part-time instructor with experience in elementary or early childhood education. We have a job description and are in the process of building a pool of interested candidates by distributing it through our networks. The grant from GlobalGiving helps a lot, but we would love to raise enough money to fund this position for a full year.
Hiring a part-time manager to oversee operations on site. The scale of weekly work has gotten bigger as we have moved from emergency mode, and we desperately need someone on site daily to coordinate deliveries, manage supplies, coordinate payments and utilities, and secure providers for necessary services and maintenance. We will be creating a job description soon to find the right person to support our work, and will commence a search when we have raised enough for 3 months salary.
Our day-to-day work in the last three months has been to provide stability. Just as the children need routine, we have also been working to create an efficient operational routine at the center. We are opening regular hours after school in order not to compete with public school schedules in the morning. We have worked to standardize our deliveries and supplies so that the volunteers on site can focus on homework help and guiding the children in fun activities.
Since our last report in late January, we have met our goals for the first quarter - transport, a regular schedule with lunch service, and securing a consistent group of dedicated volunteers for the long haul - while continuing to make the large property safer and cleaner for the children and providing routine maintenance. We have:
Because of donations from people like you, we have arranged regular transport for the children from school to the Casa de Niños and back to the center of town at 5pm.
Our most dedicated parent volunteers have used their networks to find additional committed volunteers, some who have experience in education and can assist with targeted homework help.
Completed three months providing fresh, healthy meals for children who are still living in tents or shacks and whose families cooking over wood fires outside. It is very hard for families to maintain fresh food at home because of the cost and the lack of refrigeration. At Casa de los Niños they receive fresh food for lunch, which is the biggest meal of the day in Mexico. This was one of our goals for the last quarter, and we are happy to say that the children are receiving regular, nutritious meals through our center. Your donations have make this possible, along with a generous donation of 2000 from a local family.
Secured a donation of 16 bikes to use at the center. Our site is one of the few open areas in town available to the children to run and ride bikes, but previously 60-80 children were sharing 3 tricycles.
Cleaned the cistern and secured a regular water delivery to ensure that the kitchen and bathrooms never lack running water, as we have been unsuccessful in getting the city to hook us up to the municipal water supply. It was quite a challenge to find a truck that would provide us with the official receipts we need to properly document our purchases and that had the right size and equipment to reach the cistern on our property. We are still working to ensure a cheaper and more efficient supply of drinking water.
Made essential improvements to the new electricity system in order to comply with local code, ensuring that we can run our kitchen and lighting daily.
Secured a regular donation of propane gas to run the stove for our daily lunch service for the children.
Continued to clear the extensive brush in the back of the lot to clear it of snakes and rodents, and started regular fumigation to ensure that we keep mosquitos and other insects that could cause problems for the children at bay.
In addition, we have responded to some local needs to support the families of our community. We have:
Secured a 1800 dollar donation of diapers for homeless families. Diapers are one of the most expensive items families need to buy for infants and toddlers, and we were happy to help with that need.
Provided temporary housing for families whose homes are being demolished. This has been only on a very short-term basis, but for some families without anywhere to go, we were able to provide them with a safe place to sleep for a few nights as their damaged homes were in active demolition. The adults in these families have only entered the center after the children have gone for the day, and have been supervised by our nighttime security guard.
Encouraged a regular donor to donate toilets, sinks and stoves to families in the process of rebuilding their homes.
This quarter we have focused on regularizing operations and providing stability to the children of San Gregorio. We are the first and only after-school community center in the community, and are currently serving around 70 children daily, more than last quarter, and we are falling into a daily rhythm that gives the children the routine and consistency that they need. As we finally hire staff members, we will be able to offer more planned group learning activities and bring some necessary order to the huge task of running the center, allowing our valuable community volunteers to focus on homework help and other group activities for the children.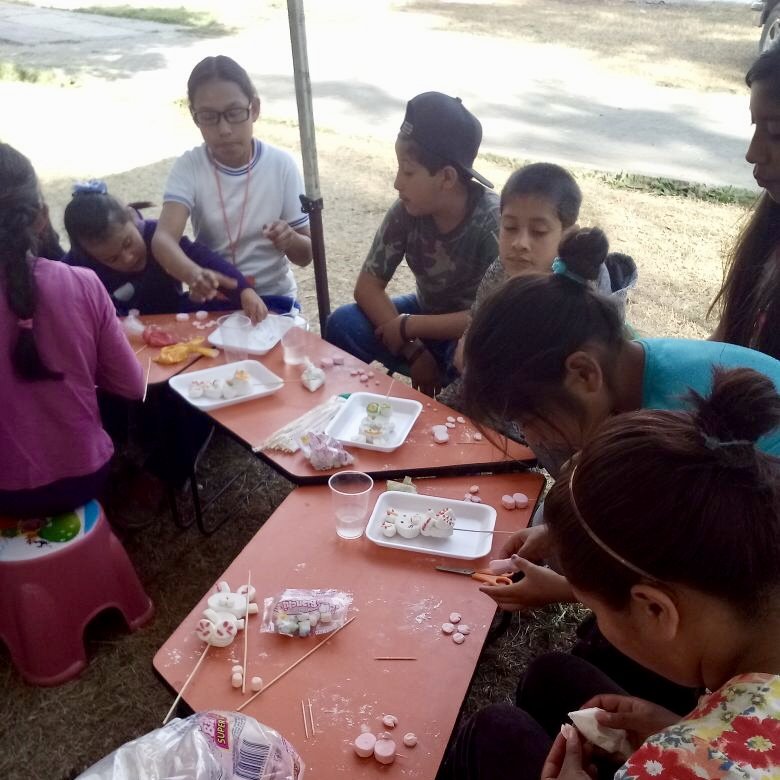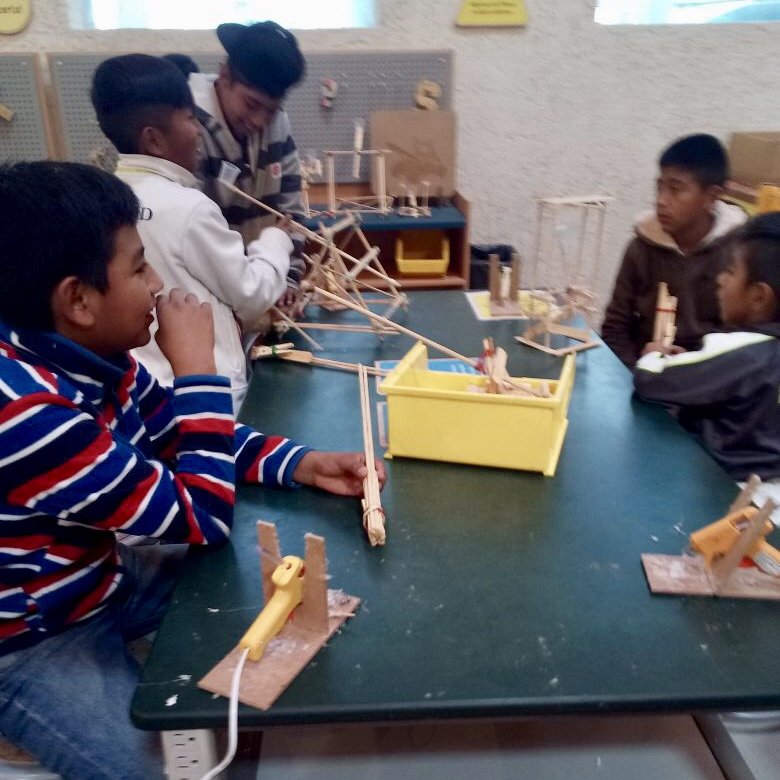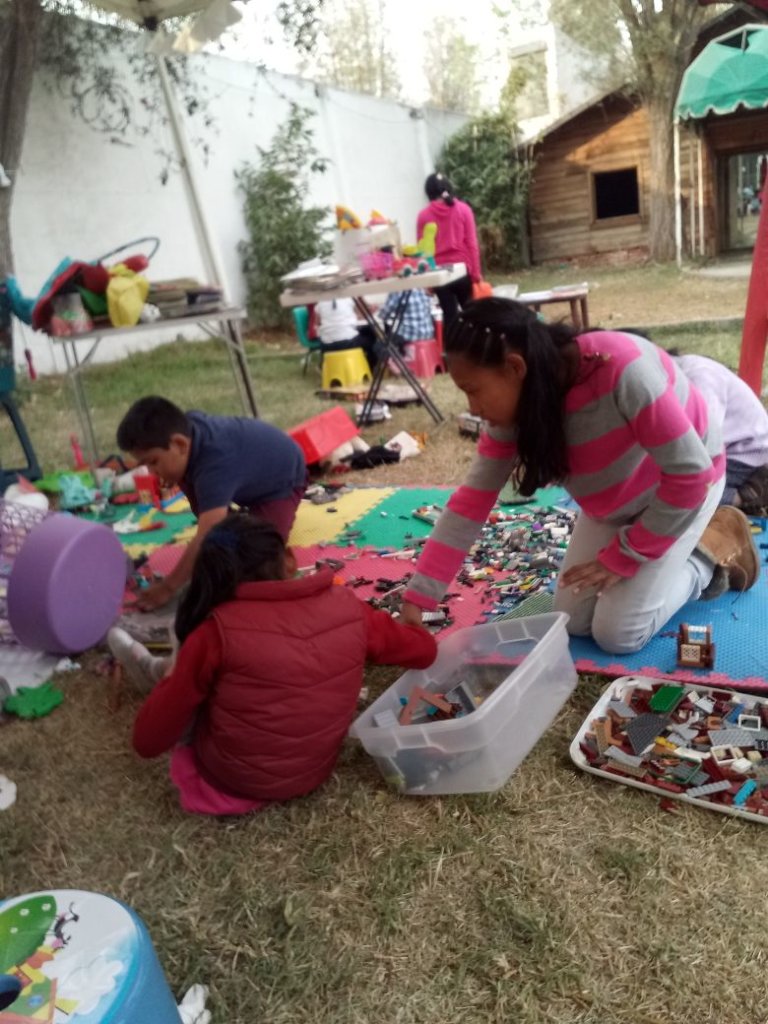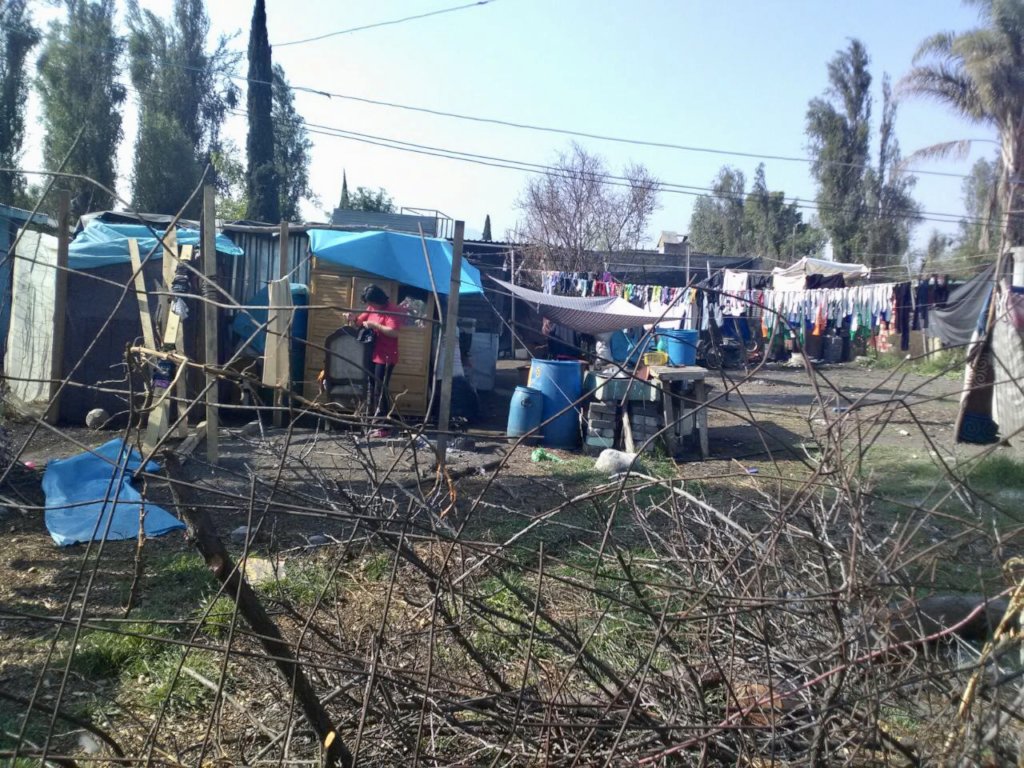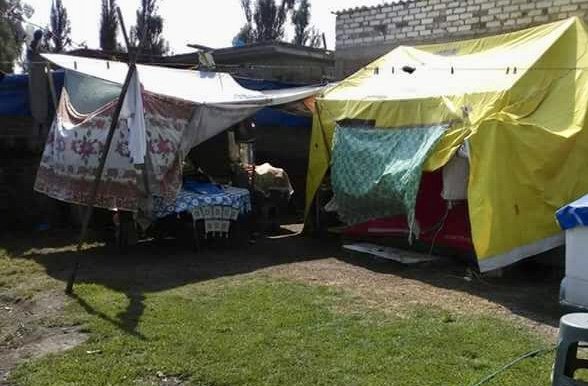 Links: