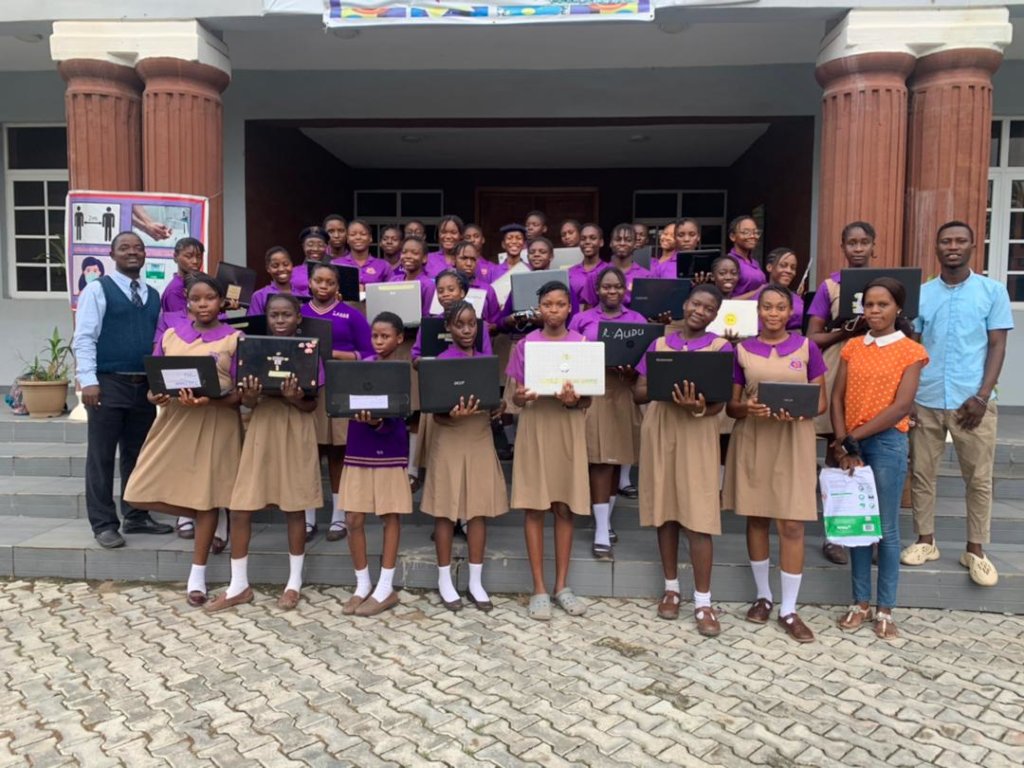 Dear friends,
We hope that you and your loved ones are all fine and staying safe and healthy.
The uncertainty brought about by the COVID-19 pandemic has forced us all to adapt to our new realities. We have seen that only the nimble and agile survive in this new climate.
For us at W.TEC, this has necessitated being observant, implementing quickly and learning the lessons we need to as we go along.
Thankfully, our team has pulled together with determination to continue on our journey of nurturing the next generation of female technology creators, entrepreneurs and leaders.
As the pandemic lockdown eases and schools have re-opened, we have been able to run more in-person activities. Notwithstanding, we know that this is not a time to relax on any of the safety protocols.
Please read below to see what we have been up to:
2021 Camp Season Successfully Completed
W.TEC Academy Resumes for 2021/2022 School Year
W.TEC Uses Digital Badges for Its Programmes
W.TEC Partners with ACT Foundation to Train Female Entrepreneurs
MakeHer Space Project Achievements
She Creates Camp Alumnae Spotlight
a.) W.TEC Academy Resumes for 2021/2022 School Year
It's back to school season in Nigeria and W.TEC is also ready to resume classes for W. TEC Academy, our co-curricular technology programme for secondary school female students.
This term, the Academy is taking place in over 15 secondary schools in Lagos and Kwara states with over 500 school girls participating.
The Academy has been carefully designed for students in these schools to help improve their digital technology skill and empower them with necessary information and skills to boost their academic, entrepreneurial and professional outcomes in the future. The students will go through a practical and engaging curriculum comprised of programming with scratch programming, video game design and video editing.
To ensure effective delivery, the W.TEC team has been hosting a series of train-the-trainers session (TOT) for all facilitators assigned to the various schools. The W.TEC Academy team members has also put in their best to make sure the participating schools have their facilities in good shape for a smooth sailing class for the girls.
W.TEC Academy is a co-curricular technology programme for public secondary school girls, which presents technology in a practical and engaging way, with the ultimate aim of encouraging more girls to pursue science and technology careers.
The Academy programme in Kwara State is implemented in collaboration with Oracle and the Kwara State Ministry of Education, while the Academy programme in Lagos State is implemented in collaboration with the Lagos State Science and Research Innovation Council (LASRIC) and the Lagos State Ministry of Education.
b.) 2021 Camp Season Successfully Completed
This year, W.TEC organised and hosted 2 camps for young people: The She Creates Camp and the Early Innovators Camp.
The She Creates Camp is aimed at helping to nurture more female technology creators, entrepreneurs and leaders, by inspiring and encouraging girls aged 13 to 17 years to explore and learn about STEAM (Science, Technology, Engineering, Art, Mathematics) subjects.
The 2021 She Creates Summer Camp ended on a high note with a closing ceremony for all the participants, their parents, well wishers and staff of W.TEC. The 2-week camp was capped by a closing ceremony, during which the participants presented their projects and shared what they learnt during the camp.
W.TEC's Executive Director, Oreoluwa Lesi, shared with the parents and participants that W.TEC was set up to help close the gender gap and explained why it is important to have more women engaged in science, technology and engineering fields.
Our participants were so delighted to participate in the camp programme mot of the indicated that they will use their new skills for many activities in the future.
This year's participants came from across Nigeria and joined in the virtual sessions and career talks.
The camp ran from August 30 to September 10 and covered the following topics:
Week 1: Website Design and UI/UX Design
Week 2: Creative Film Editing
W.TEC also hosted the Early Innovators Camp, a technology camp for girls and boys between ages 7 and 12 years and designed to make learning about technology fun and engaging, with the intention of also inspiring them to pursue technology-related careers in the future.
This year's camp ran from August 6 to 27 and drew participants from both Nigeria and the United Kingdom and the curriculum covered the following modules:
Week 1: 3D Modelling
Week 2: Video Game Design for Beginners with Kodu
Week 3: Video Game Design for Intermediates with Roblox
Week 4: Junior Filmmakers
c.) W.TEC Uses Digital Badges for Its Programmes
For the last year and a half, W.TEC has been working as part of the Digital Generation Youth project.
Digital Generation Youth is a 2-year project funded by the European Union agency ERASMUS+ and aimed at developing new content, methods and activities to improve the quality of youth non-formal learning programmes. W.TEC is working as part of a coalition of organisations across Europe and Africa focused on imparting digital and 21st century skills to youths. The organisations are Breakthrough Foundation (Netherlands), Nectarus (Lithuania), Afri.ko (Lithuania) and Ready4Life (South Africa).
A key aspect of this project is the use of digital badges to signify learning achievements. These are similar to the badges one earns when playing video games or during an online learning course, which represent different levels of learning or accomplishment.
W.TEC has developed a system of badges for our MakeHer Space, She Creates Camp and Early Innovators programmes and so far, over 160 badges have been issued to participants and 18 to facilitators. We are looking forward to working with more girls earning badges through our programmes.
Learn more at: https://wtec.org.ng/digital-generation-youth-2/
d.) W.TEC Partners with ACT Foundation to Train Female Entrepreneurs
The Women's Technology Empowerment Centre (W.TEC) in collaboration with Aspire Coronation Trust (ACT) Foundation, recently launched the latest edition of the ''SHE CAN WITH ICT'' Programme.
The Sustaining Her Enterprise Career and Network (SHE CAN WITH ICT), is a W.TEC Initiative designed to improve the productivity and profitability of women-owned businesses, by equipping them with in-depth practical digital technology skills and tools to catalyze their entrepreneurial growth in an increasingly technology-driven business environment.
The 2021 - cycle of the programme is poised to equip 300 aspiring or existing female entrepreneurs with technology skills and knowledge to improve their business productivity and profitability. In addition, the programme is also aimed at closing the digital gender gap and promote sustainable and financial empowerment for female entrepreneurs via their strategic use of technology. Each cohort runs for 4 weeks until March 2022.
The launch ceremony was held on September 6, 2021 at Impact Center, Ojodu Berger in Lagos State. In attendance were female entrepreneurs, volunteers, partner organizations and staff of W.TEC in attendance.
The high table was graced by the representative, Aspire Coronation Trust (ACT) Foundation, Mr Ahmed Umar, Programme Manager, W.TEC, Mrs Maryam Abdulsalam and Executive Coordinator, AAAF, Mrs Foluke Ademokun.
The Impact Center serves as one of training venues for the programme. There are other centers in Surulere, Ajegunle and Lekki neighbourhoods of Lagos state. We will also resume virtual trainings for entrepreneurs resident across Africa.
W.TEC will be implementing this programme in partnership with Youth Empowerment Foundation (YEF) & Ajoke Ayisat Afolabi Foundation ( AAAF).
e.) MakeHer Space Project Achievements
The MakeHer Space programme is on a hiatus at the moment after an incredible 1st Phase.
The MakeHer Spaces project is teaching girls from low-income communities how to create technology and engineering-based solutions that solve problems in their communities.
The pilot of the MakeHer Space ran from June to September of 2020 in a virtual format. Taking the lessons learned from the pilot, W.TEC was able to launch Phase 1 in May 2021 in Abuja, Nasarawa and Bauchi states of Nigeria.
We were excited on two counts: the first, being our ability to return to in-person programming and second, being our first multi-state project held in northern Nigeria.
In partnership with the nonprofit organisation Youth Initiative for Sustainable Human Development in Africa (YiSHDA), the MakeHer Space project has so far reached 668 girls between the ages of 10 to 25. 491 of the girls (73.5% of the total participants) are in secondary school, while 177 (26.5%) are out-of-school.
During this break, the W.TEC and YiSHDA teams have been reviewing the 1st phase and planning for Phase 2. We look forward to a bigger and more impactful second phase.
Learn more:
f.) She Creates Camp Alumnae Spotlight
Toluwani Precious Ogunbiyi is an alumnae of W.TEC's Technology Camp for Girls now called SheCreates Camp, found the camp so amazing in 2014 she returned to the camp twice as a volunteering camp instructor for the next two years. Today Toluwani is an interesting online content creator a passion she traces back from her time in camp. In this feature, she shares with us more about herself and how she has uses technology to share her passion with the world.
"I'm Toluwani Precious Ogunbiyi, I'm an agriculturist, entrepreneurs, a content creator and influencer, but most importantly, I'm passionate about God and helping people become the best versions of themselves.
So far, I've gotten excellent feedback on how much my content has inspired and motivated many. One very important thing I've learnt from this journey is. JUST DO IT!
Don't overthink the cons and all the ways it can go wrong cause that'll make you more likely to not do it at all. Taking that bold jump is the first step to infinite possibilities.
I thank W.TEC for kick starting my passion in technology and content creation. This started when I made my first video in our video production class I remember how interesting that was for me and from that day, I knew it was something I wanted to keep on doing".
*******************
After the mostly virtual programmes of 2020, it has been energising to be able to return to in-person programming this year. However, in consideration of the ongoing pandemic, some of W.TEC's programmes are being delivered fully in-person, some programmes fully virtual and some being a hybrid of in-person and online.
Despite all the challenges, we are determined to keep innovating and adapting to our new reality, so that we can continue to serve all girls and young women.
Thank you for supporting and sharing our work. Because of you, we have been able to increase our reach and improve the quality of our programming.
Please continue to donate to our work. Also consider becoming a recurring donor and setting-up automatic monthly payments to us. We especially need your support at this time.
Together, we can keep working to build a pipeline that supports girls and women throughout their journeys from early engagement to a career in technology and sciences. We thank you and our girls thank you too.
Warm regards,
Oreoluwa Lesi
*******************
ABOUT W.TEC & THE W.TEC ACADEMY:
The W.TEC Academy is an after-school technology programme for girls in public secondary schools, designed to inspire girls to pursue computer science careers. The girls go through a year-long computing curriculum, which includes Computer Architecture & Networking, Scratch Programming, Alice Programming and Digital Arts.
The Women's Technology Empowerment Centre (W.TEC) is a Nigerian nonprofit organisation committed to building a more inclusive technology ecosystem, with the next generation of women technology creators, entrepreneurs and leaders.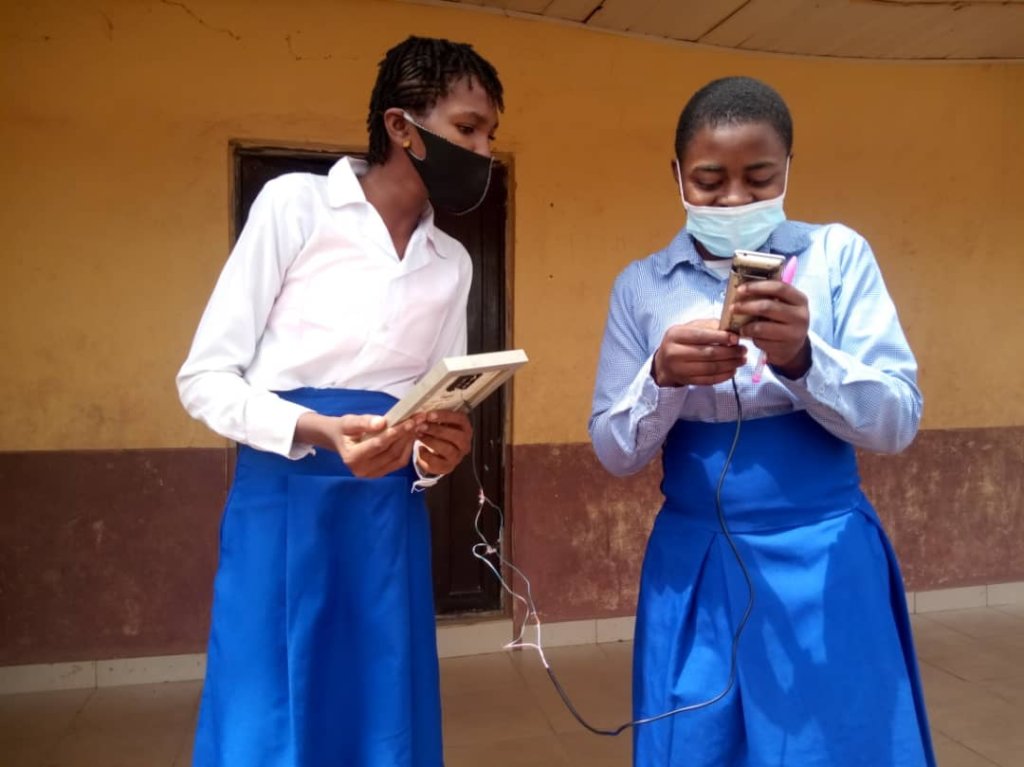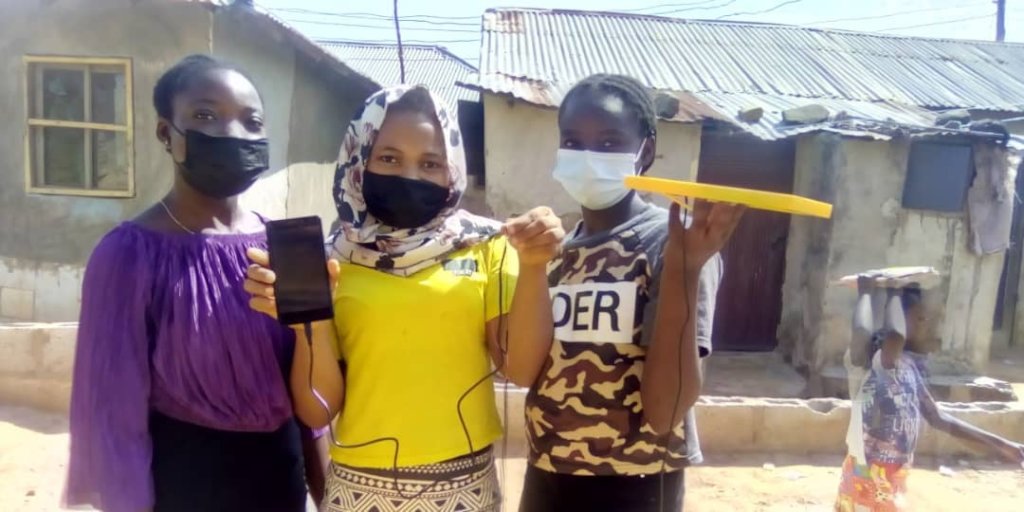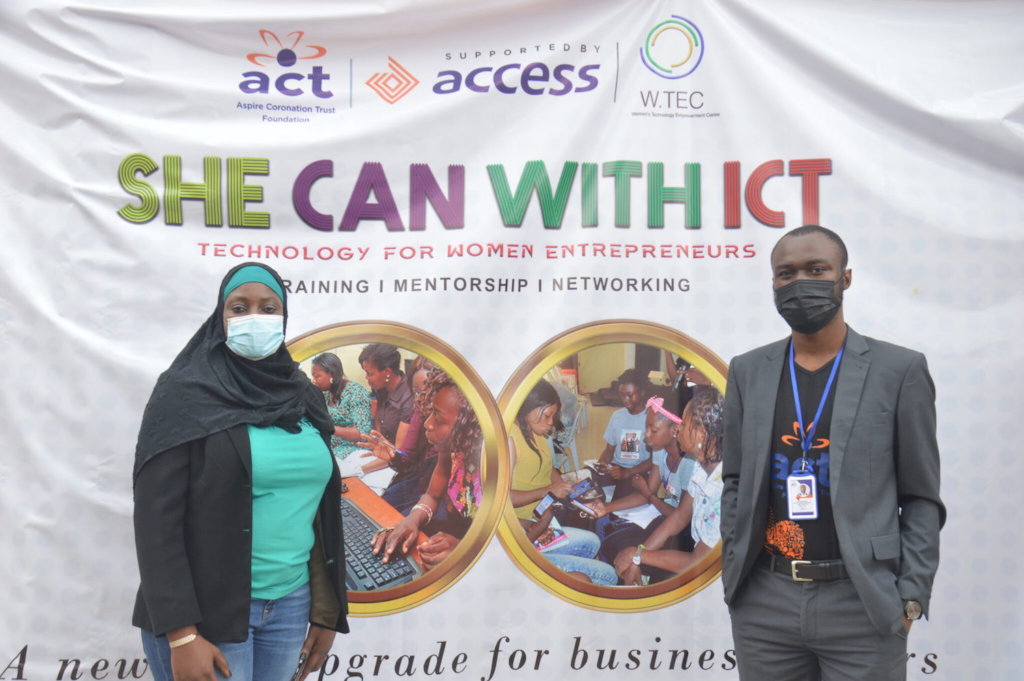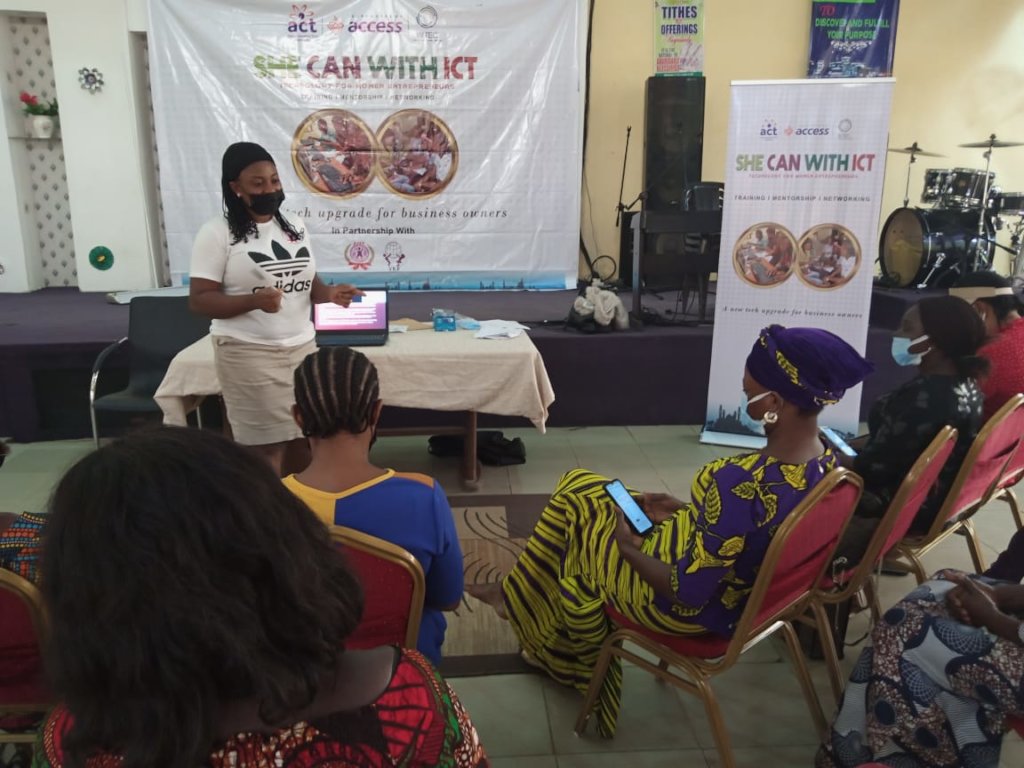 Links: