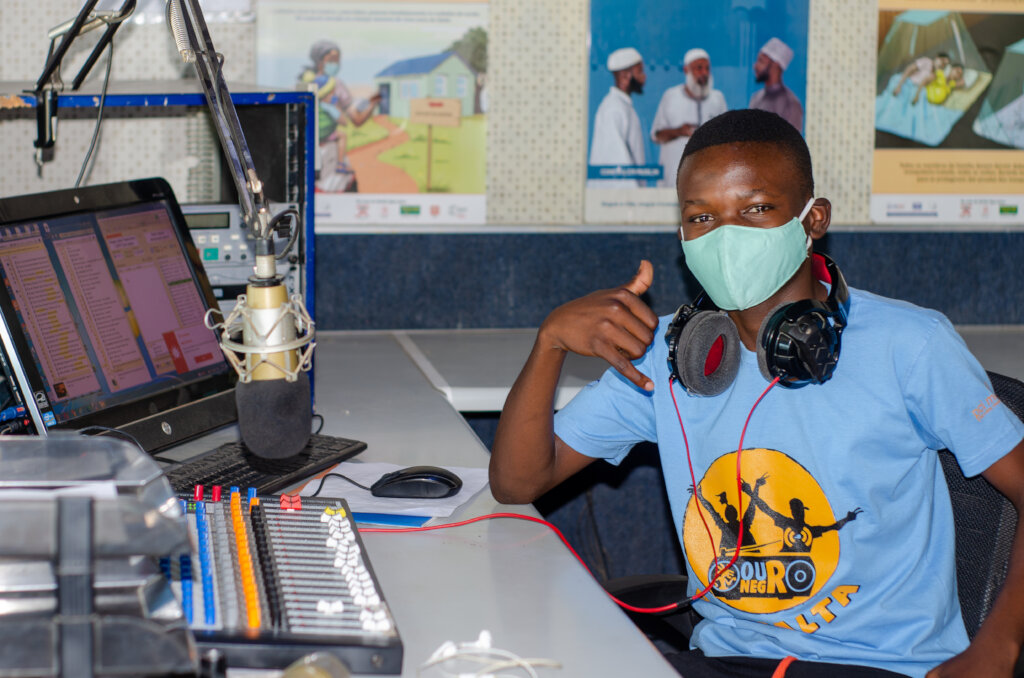 In Mozambique, our flagship health communications program, Ouro Negro, produced a mini-drama to help stop the spread of COVID-19. The impact was immense.
90% of listeners—that's 3.6 million people—reported adopting a COVID prevention behavior because of the show. Behaviors like...
Correct use of mask and frequent hand washing
"I changed my lifestyle, coming to believe how the COVID-19 is fatal and now I always wash my hands."
Man, 18 years old, Inhambane
Avoid Contact and Hugs
"Now I avoid handshakes and hugs."
Man, 40, Zambezia

Social distance and avoid crowds
"[I learned] distancing, educating others about the pandemic. Put the mask on in groups, and stay at home when necessary"
Male, 35 years old, Maputo
One of our listeners played the radio show for his community:
"Since a lot of people didn't protect themselves [from COVID], I played this program and they started to listen, and they started to protect themselves from this coronavirus disease. To this program, I am very grateful. I see that in my area no one has been diagnosed with this coronavirus disease (…) All the residents of the area say they are very grateful since they didn't know how to protect themselves, after I turned on the Ouro Negro program, many people listened and were grateful. Because of this Ouro Negro program, which taught us not to keep a distance." Man, 15-19, Nampula
We're now working on season 9 of the radio dramas premiering in 2022. More teens will be trained as radio producers to foster further engagement with young people. Since COVID has made community theater unsafe, we're broadcasting radiophonic theater in local languages.
Stay tuned for more updates next quarter.
Thank you for your support. You help make our work possible!
Links: