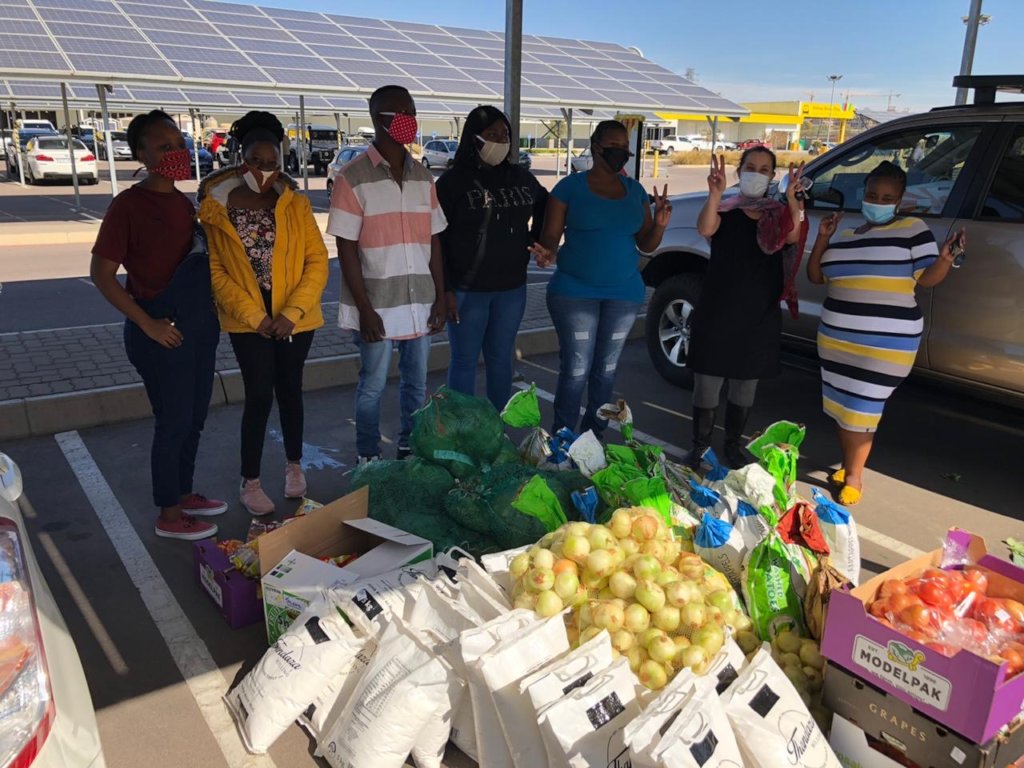 Edu Fun partners with Diepsloot Combined School (DCS) located in an economically disadvantaged informal settlement north of Johannesburg.

Edu Fun's focus is usually on teaching reading to about 200 Grade 2 children at DCS on a weekly basis, however during the pandemic, we had to turn our focus to providing food to the most vulnerable children from the school. This had many challenges as we were not able to go into Diepsloot ourselves to hand over food to the families and the school was closed so teachers were not able to contact students or meet them at school to collect food. We needed to make arrangements to meet local volunteers at shopping centres outside of Diepsloot at first and then we were able to provide digital food vouchers. This proved to be the safest and fastest way to get food to the families so that they could buy their own food at a local grocery store.
Most of our programmes came to a halt as South Africa came to a complete standstill due to very strict lockdown rules. We however continued to run mini satellite hubs in various areas in Diepsloot where children and their parents could access additional support from our hub leaders (local volunteers) while children were still not able to go back to school. They attended reading lessons, received food and masks and parents were able to charge their phones on solar lamps, connect to the internet and learn how they could access zero rated educational websites on their cell phones to assist their children at home.
Throughout lockdown, our volunteers continued to meet online and we used the usual meeting/teaching time to brainstorm ways of assisting families in Diepsloot, always re-imagining our delivery and we were able to train more volunteers in the Phono-Graphix reading method online. Little did we know at the start of "lockdown" that our volunteer would end up becoming "virtual volunteers" a few weeks later and would need to continue our literacy programme online indefinitely? Many of the volunteers would never have imagined that they would have ever adjusted to this as our weekly meetings was their only exposure to zoom.
The biggest issue has been that most of Diepsloot is without electricity and our beneficiaries do not have access to Wi-Fi or mobile data. This continues to be a problem and has cost a lot of money – purchasing more battery operated devices (laptops, tablets) as well as providing mobile routers and data just so that these children could have minimal access to "lockdown learner"
Our Grade 2 learners returned to school for the first time in September after 5 months of being at home. As three Grades (600 kids each) need to use the same class rooms on a rotation for the remainder of the year due to social distancing rules (i.e. reducing class sizes from 60/70 kids in a classroom to, 20 learners in a classroom), our Grade 2s would only be attending school for one full week a month. This cycle was due to continue until the end of the year which basically meant that our Grade 2s were only going to have 4 weeks of school before the end of the year.
So where did we even begin? We chose quality over quantity and selected a small group of learners from each class (22 in total) and turned our Hub (newly built office/training room on the school property) into a mini-school and have been running literacy, sport and art classes every Tuesday and Thursday during September and October and will continue until the second week of December. Most of the literacy lessons have taken place virtually, but the kids have enjoyed the classroom teaching as well as the physical activity.
So many of our volunteers have embraced this "new way of doing" and we're actually having a lot of success with our one to one literacy programme via Zoom. The face2face teaching continues to be a challenge with the children having to wear masks, which makes listening for sounds and learning to read in a second language even more challenging than usual for the children. The zoom lessons have really been a bonus as children are able to take their masks off when working one on one in zoom.
We still have 6 weeks left of the academic year and hope to be able to reach more children. We need funding for data, a solar power / generator / inverter solution so that when the school does not have electricity we are able to continue with our programme.
The following funding is required
$100 will sponsor a Master pack for each mini hub leader - to include whiteboard and markers; solar lamps with USB charging point;
$25 will sponsor consumables for each hub per week - pre-paid electricity; airtime/data bundles; disposable masks; sanitisers; soap
$20 will sponsor Learner workbooks & stationery per child per month
$30 will sponsor lunches (apple/orange, lunch) for attendees at the mini-hub
$300 for a lap top / tablet
$100 per month for mobile data
$1000 generator & fuel (or an inverter/UPS)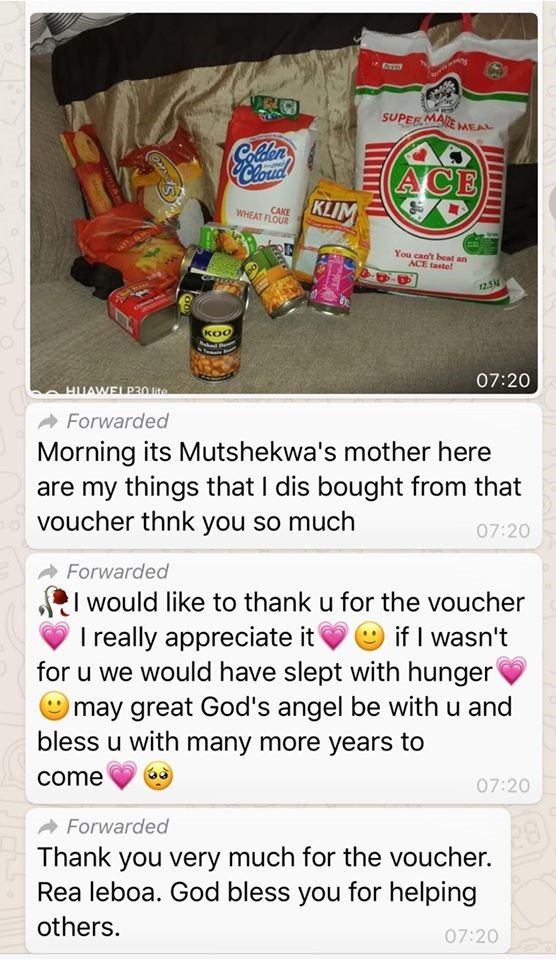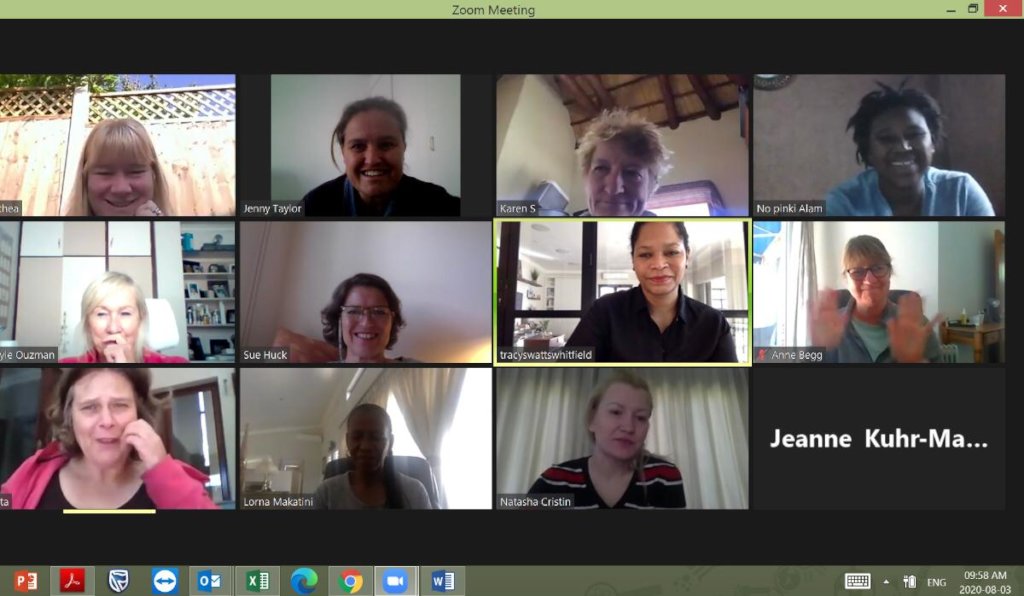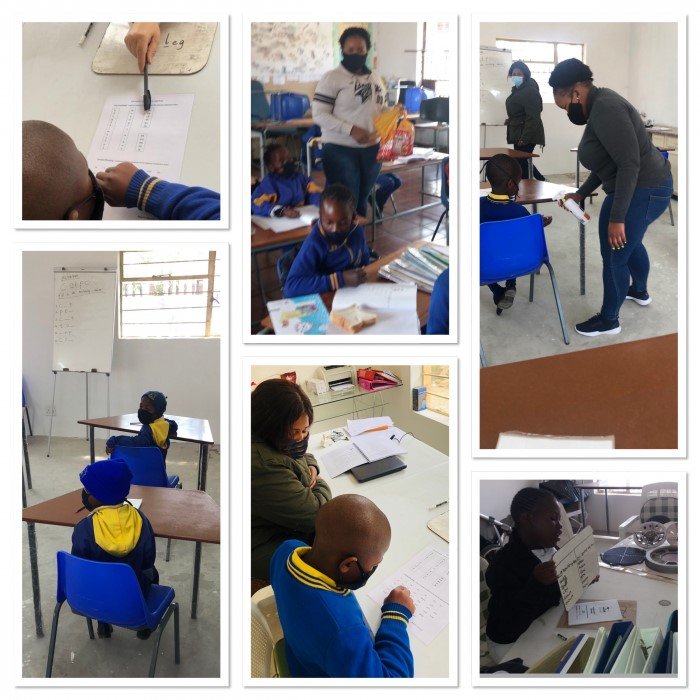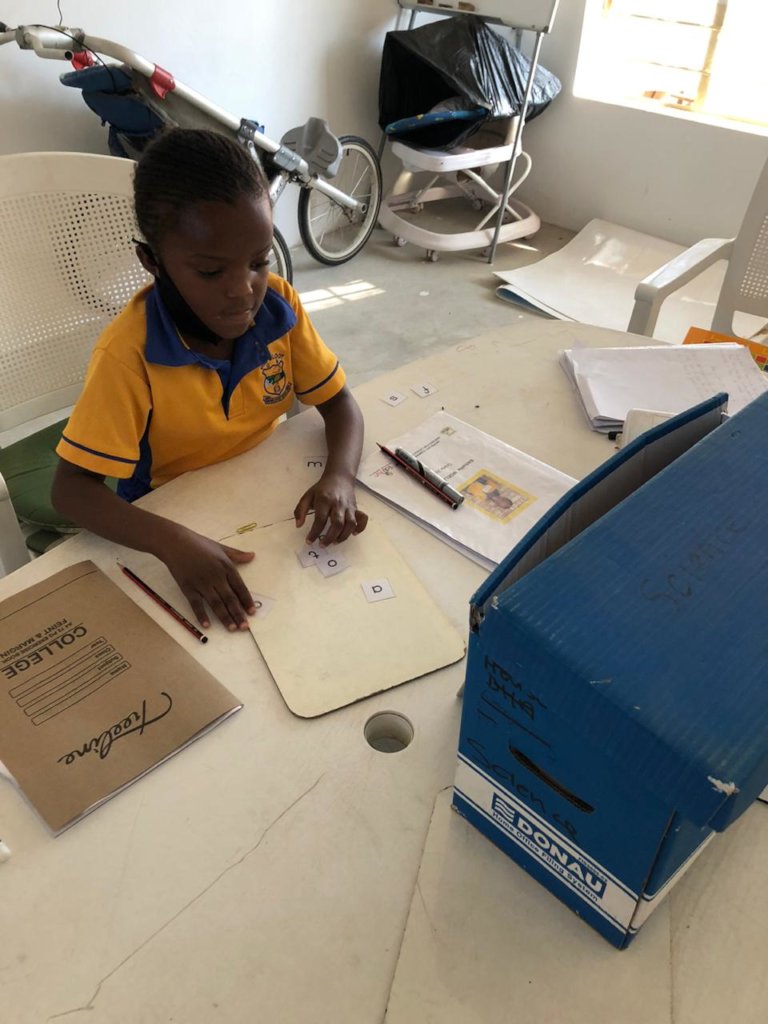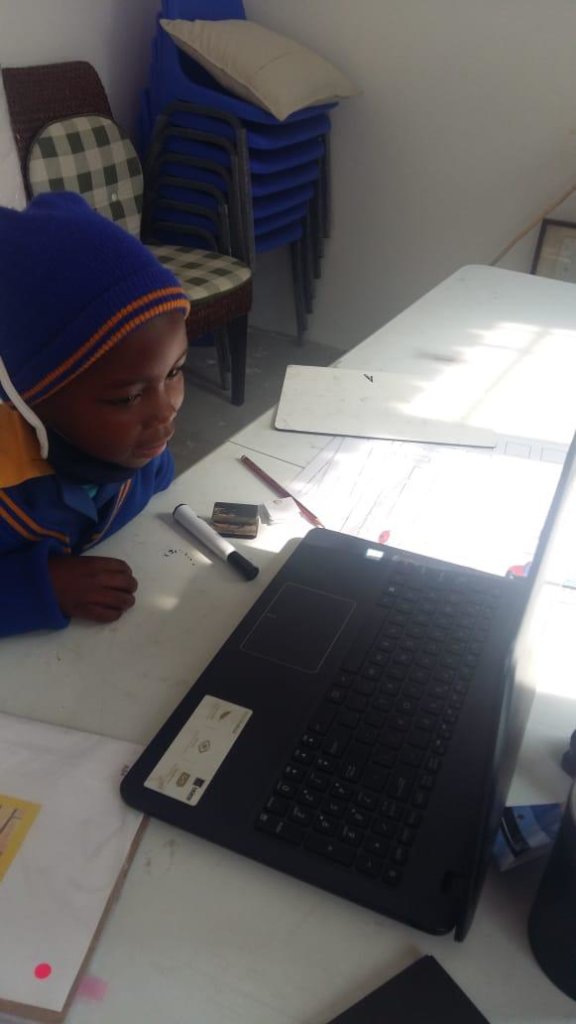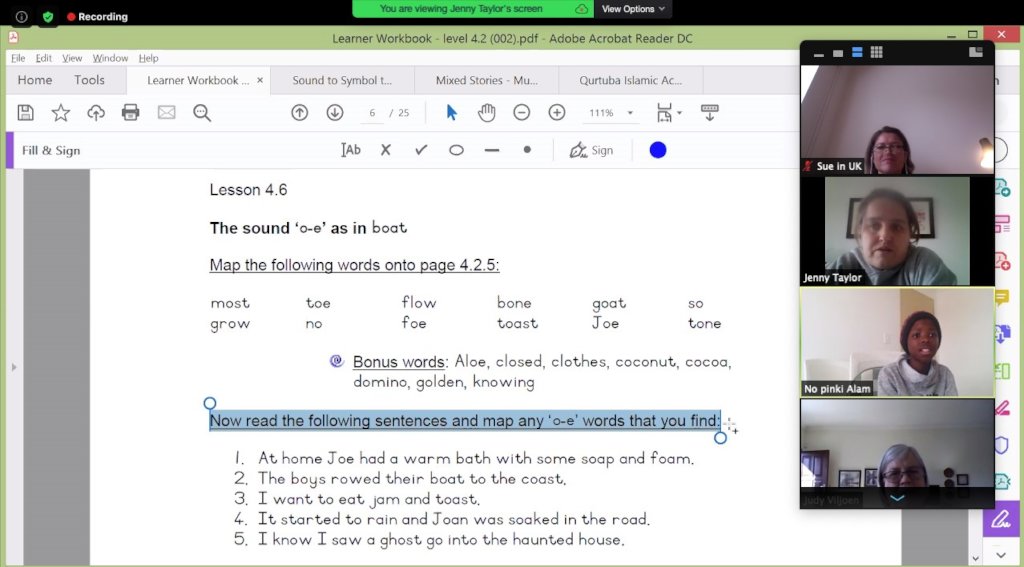 Links: