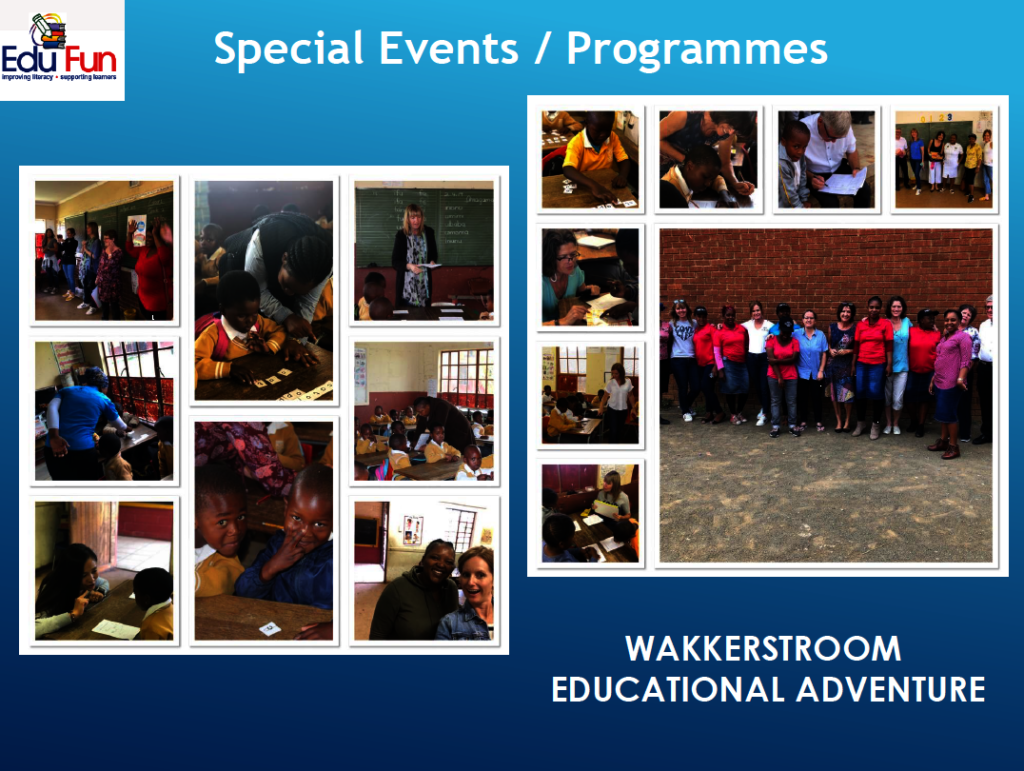 We are Edu Fun! Improving Literacy in Africa using the Phono-Graphix Reading method.

We partner with Diepsloot Combined School (DCS) located in an economically disadvantaged informal settlement north of Johannesburg. Many of the children we work with live in shacks without electricity or indoor plumbing. We have started to replicate our Diepsloot programme in other rural and township schools to address the varied educational, literacy and material needs of other communities who seek our assistance. .
Edu Fun has had an incredibly busy countdown to the end of the school year as we
Assessed over 600 Grade 1, 2 and 3 students' reading and spelling ability at 3 community sites
Several more teachers and volunteers completed their Phono-Graphix certification which means that more and more learners are being exposed to the same methodology consistently on a weekly and in some cases daily basis.
We took another team of volunteers to Wakkerstroom - a rural town 3 hours outside of Johannesburg to support a group of teachers and work with the students.
Arranged a school "inning" (as opposed to an outing) where a group called "Hooked on Books" visited Diepsloot Combined School (DCS) to do a show with the Grade 2 and 3 learners
Observed the final touches being made to the building of the Multi-purpose Hub which will become our very own Edu Fun "Home" to house all of our activities, store our equipment and provide extra space for teaching children in smaller groups in an environment where class sizes continue to increase varying from 60 to 84 children in 1 classroom.
READING ASSESSMENTS
We have conducted assessments consistently at the start and end of each academic year for the last 3 years and are able to provide valuable information and trends to the teachers, funders and volunteers and are able to make comparisons between classes, grades, ages, gender, class sizes, the teachers who have been trained in Phono-Graphix and those who haven't and those who participate in extra holiday and Saturday programmes. The trends are fascinating to track and observe. .
We are still finalising our results report for 2019, which you're welcome to contact us for if you would like a copy. The preliminary overall results for the three Grade 2 classes shows an overall improvement of 45% in 2019.
WAKKERSTROOM PRIMARY SCHOOL - RURAL MPUMALANGA
Edu Fun has visited Wakkerstroom Primary twice this year. We were there in April with a group of volunteers and returned with another group earlier this month to work with various classes, support the local teachers and volunteers and assess the learners' progress. It was great to see the improvement in the children's reading and spelling. The teachers and students face similar challenges that we experience in Diepsloot. If funds allow we hope to return to Wakkerstroom at least twice a year from this point forward to keep up the momentum and provide the teachers with the necessary support.
HOOKED ON BOOKS
Hooked on Books is a touring Educational Theatre Company that has been igniting a love of reading in children across our country for the past 25 years.
With technology increasing and children reading less, "Hooked on Books" hopes that sharing their passion for books in an exciting theatrical manner will get more children reading.
The production consisted of six story books and a poetry book being dramatised. Hooked on Books employ three professional actors per performance and the books chosen are bought to life with singing, acting, dancing, humour and audience participation. Our kids at DCS had so much fun getting involved with the stories and loved getting up on stage to perform.
Who knows - this may lead to some children discovering a love for drama as well as reading. We are certain that this experience has ignited imaginations and will lead to more children heading to the library!
We hope to be able to invite this group to perform for the kids on an annual basis.
MULTI-PURPOSE HUB - head office for our Edu Fun activities on site at Diepsloot Combined School
There has been incredible progress with our Multi-purpose Hub on site over the last 3 months and we should be ready to move in to the building in January. It is going to be amazing to have a base on site where we can store our equipment, provide a sick bay and meeting rooms for consultation with the school's learner support and other professionals as well as have an extra space to teach reading as well as train and meet with teachers and volunteers.
We have a "painting event" scheduled for Saturday 11 January where various volunteer groups will be painting the building which we also hope to kit out before the children return to school on 15 January.
SPONSOR A LEARNER / FAMILY OR ACTIVITY FOR 2020
The donations that we receive from the Global Giving platform have enabled us to cover things like the "Hooked on Books" experience, and pay for several unbudgeted items such as food, equipment, additional stationery for the ever increasing number of students who enrol at Diepsloot combined each term. We have also started to work towards our long term vision of expanding to other communities and used some of the funds to cover literacy resources when we travelled to Wakkerstroom.
We are in constant need of additional resources to minimise barriers to learning. Our biggest expense is printing and stationery to provide worksheets and materials for our weekly literacy programme.
We also need to ensure that the 12 most vulnerable families at the school, several of whom are child-headed receive groceries on a monthly basis, that all children have a school uniform in good condition and that they get the medical attention that they need in terms of nutrition, eye sight screening and dental care.
We are grateful for all the donations, especially recurring payments that we receive as US dollars go a very long way in Africa.
Please consider sponsoring a learner for 2020
$50 covers all the Edu Fun activities for one child for a whole year. This includes all the stationery requirements - exercise books, pencils, glue, paper as well as participating in the Annual Winter Holiday Buddy Reader, Arts & Sports Programme, Weekly Saturday School Reading Programme as well as fun, yet educational activities such as "Hooked on Books" and a year-end holiday party.
Go to our Global Giving project page to see how else your donations can support the work that we do. For example - $25 dollars covers the cost of groceries for a whole family each month. $100 pays for a full school uniform for a child and $150 secures an appointment at an optometrist for a child who has been identified as needing glasses or further treatment.
Thank you for your continued support of our work through the Global Giving platform. We invite you to follow the links to our website to read more about us.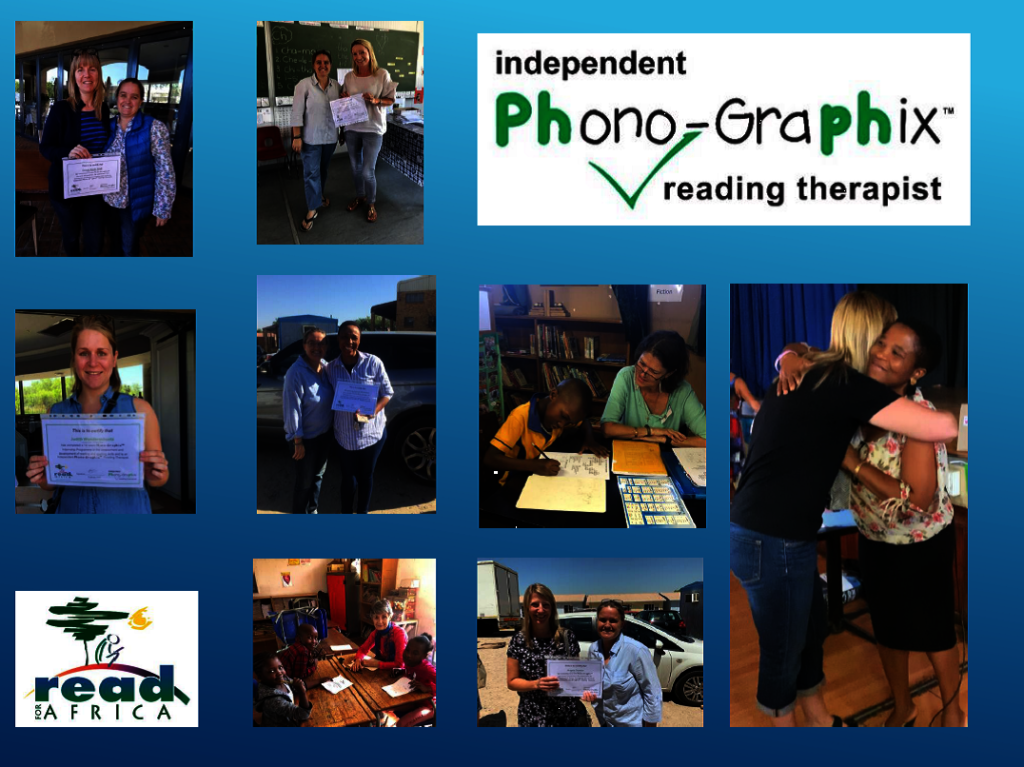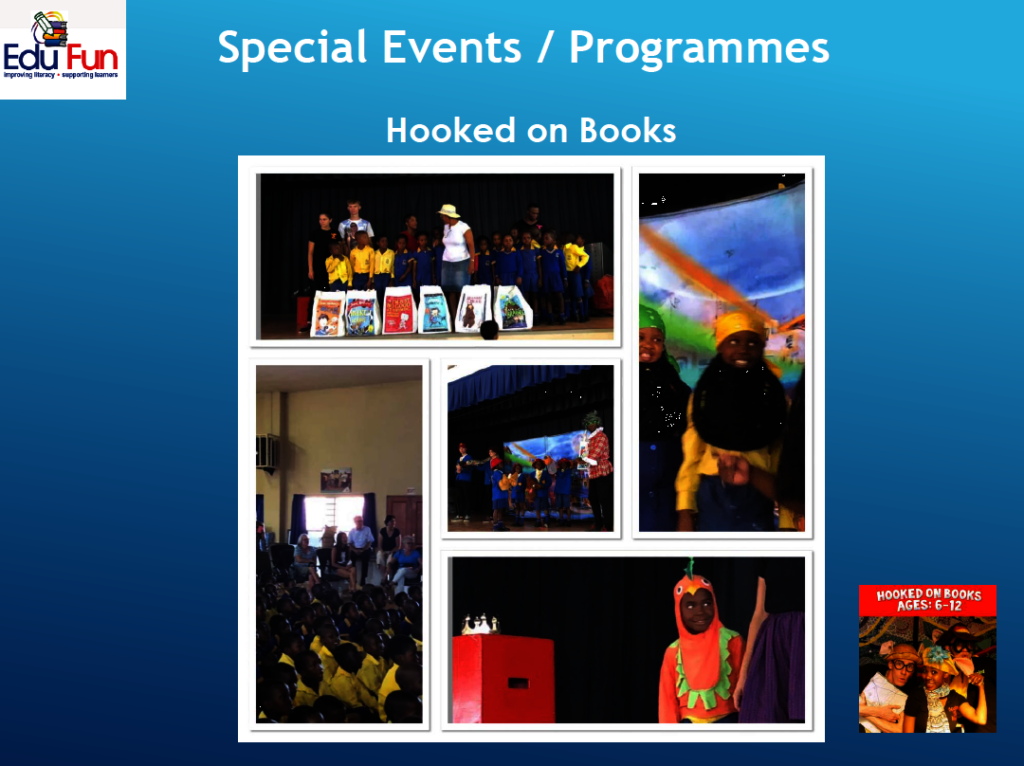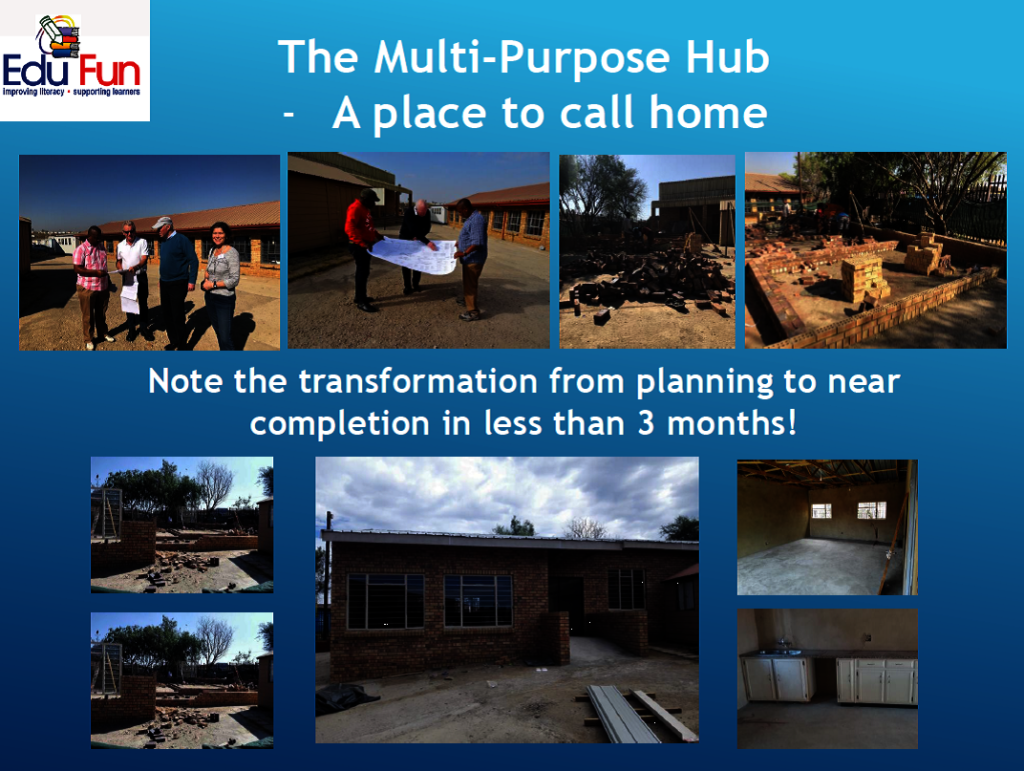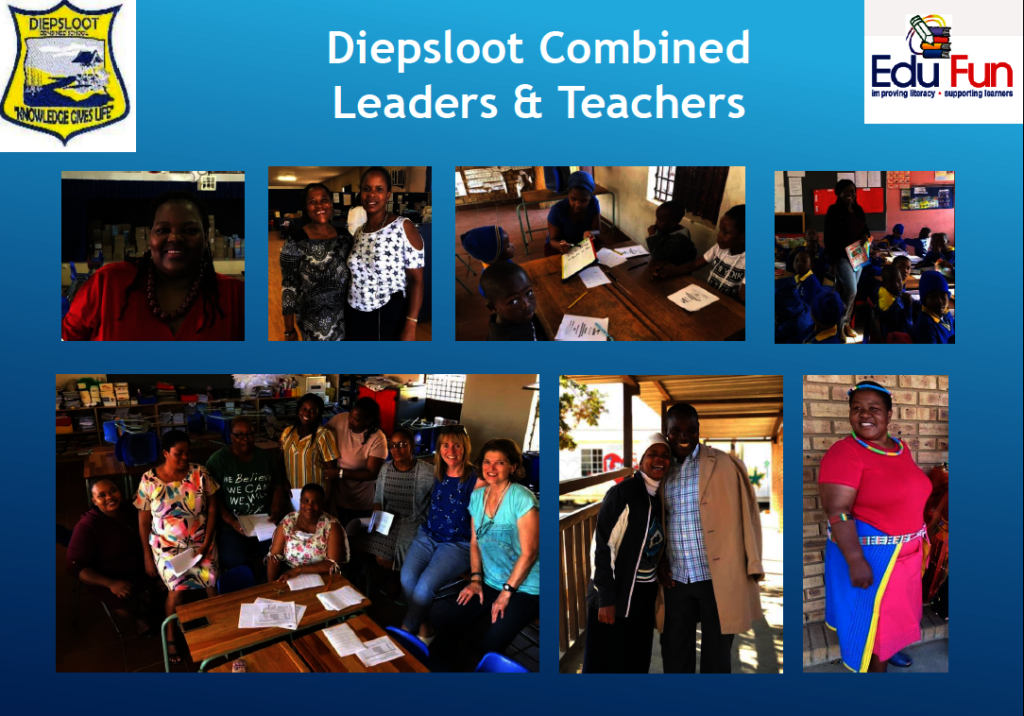 Links: