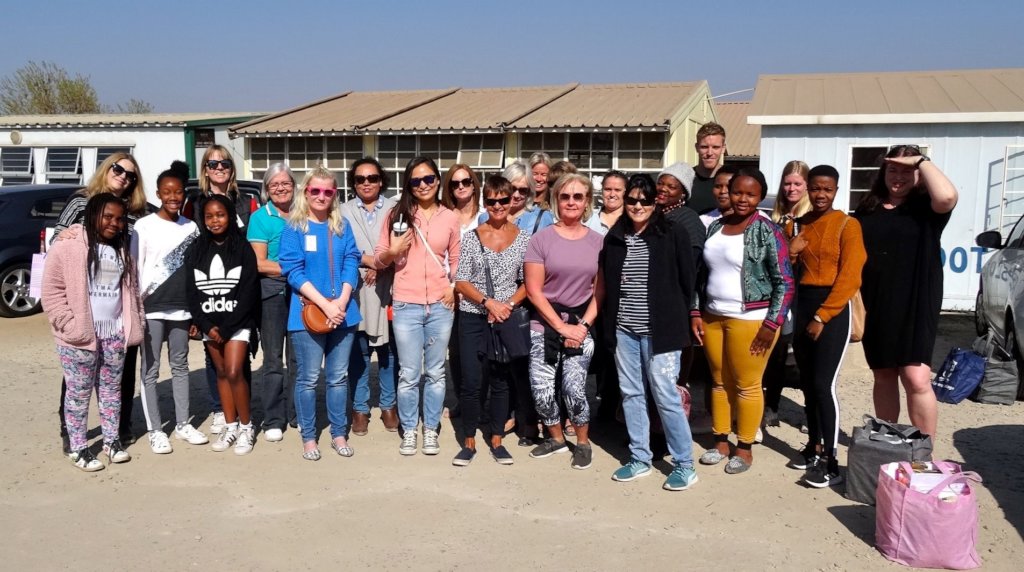 We are Edu Fun! Improving Literacy in Africa using the Phono-Graphix Reading method.

We partner with Diepsloot Combined School (DCS) located in an economically disadvantaged informal settlement north of Johannesburg. Many of the children we work with live in shacks without electricity or indoor plumbing. The long term vision of Edu Fun is to replicate our Diepsloot programme in other rural and township schools so that we can continue to address the varied educational, literacy and material needs of the population.
As English literacy is essential for the young learners to break the cycle of poverty, we continue to focus primarily on teaching reading to Grade 2 and 3 learners and to support the teachers at schools to give children more personalised attention in smaller groups as the average class size at DCS and many township schools is 60 children.
However, if a learner is hungry he won't learn. If a learner has tattered clothing she may not be able to concentrate or may be teased by others. If a learner has a baby she is likely to drop out of school. If a learner can't see or hear or has an illness he won't reach his full potential. All of our Partner Projects were created by Edu Fun volunteers who saw a need and took action to remove/reduce barriers to education. The projects include a Food Pantry, Baby Club, a Health Group and Mending project. We will also have our own "home" and Multi-purpose Hub on the property at DCS by the end of the year to house each of these projects.
We have been working with the Rotary Club of Sandton (SA) and the Rotary Club of Swindon (UK) who are managing the building of this hub which will give us our own class room, a place to store things like books, stationery, sewing machines and other equipment as well as provide the school with a much needed sick bay and private space for counselling/mentoring and other meetings. We're hoping to get all the building material sponsored by local construction companies and suppliers, but will need to purchase the equipment that will go into the hub such as chairs, tables, projectors, a bed for the sick bay, first aid supplies etc. (See the attached documents and links below to read up on each of these projects.)
Since our last report in June we have successfully run our annual 3-day Holiday Winter Buddy Reading Programme, have recommenced our Saturday Reading School for the last two terms to give young children a boost with their reading before the end of the academic year in December.
Holiday Buddy Reader, Art and Sports Programme - June 2019
We ran our annual Holiday Programme with Read for Africa and St Peter's School for approximately 100 Grade 2 and Grade 3 children at DCS in June this year. The programme is designed to give children who are struggling with learning to read an opportunity to "crack the code" over a 3-day period. Our experience and research has shown that the "penny drops" consistently by the third day of personalised instruction (1 hour per day) in small groups where children just "get it" and realise that letters are pictures of sound and are able to transfer these new basic skills and knowledge into other contexts when reading. It was exciting to see this hypothesis in action again this year where both volunteers and learners shared an AHA moment!
Saturday Buddy Reading School - every Saturday from 9am to 10:15am
Our Saturday School runs on a similar model to our holiday programme. We have identified 30 Grade 2 children who would benefit from the help. The programme is run by 3 teachers at Diepsloot Combined School. 1 teacher is a certified Phono-Graphix Reading Therapist and has been using the programme for the last 3 years and is mentoring 2 new teachers in the programme as they work towards their International Certification. Our usual volunteers are invited to support the programme and enjoy having the option to bring their own children, spouses and friends to volunteer on certain Saturdays.
Our focus now turns to International Literacy Week which we will be celebrating from the 8th of September. We have also started planning our year-end graduation party that we will be hosting for 200 children and will be needing to raise funds to give each child a certificate, meal and a gift for the holidays.
It's due to your generosity and continued support via the Global Giving platform that we are able to provide these services and multiply our impact at schools like Diepsloot Combined.
Thank you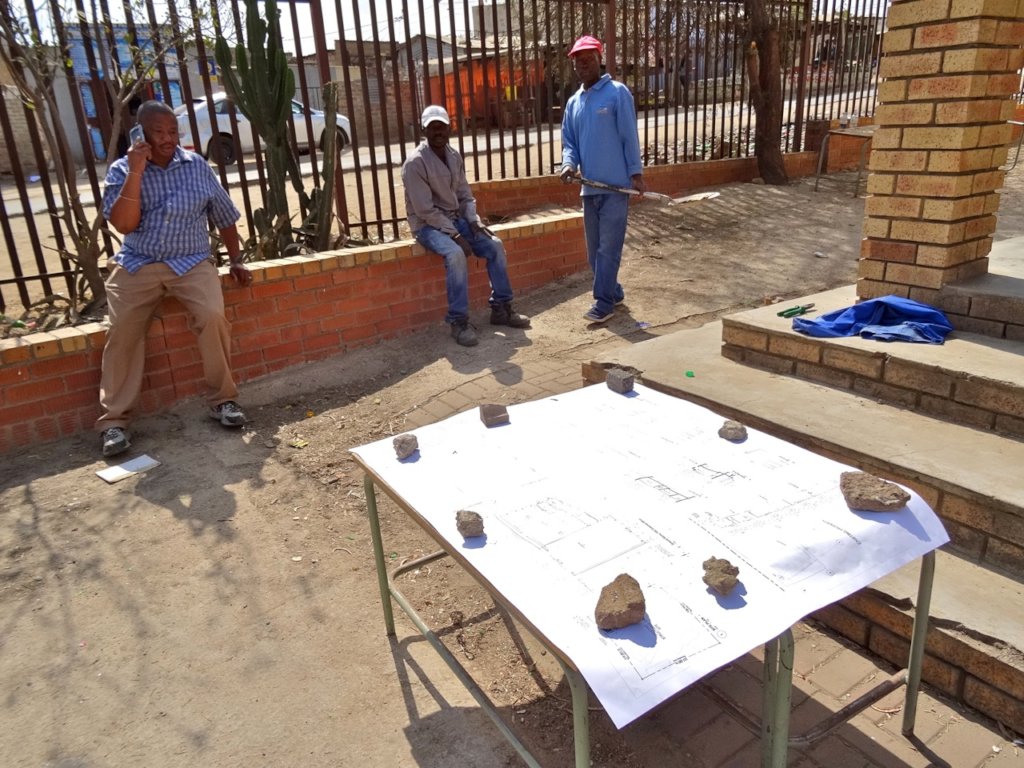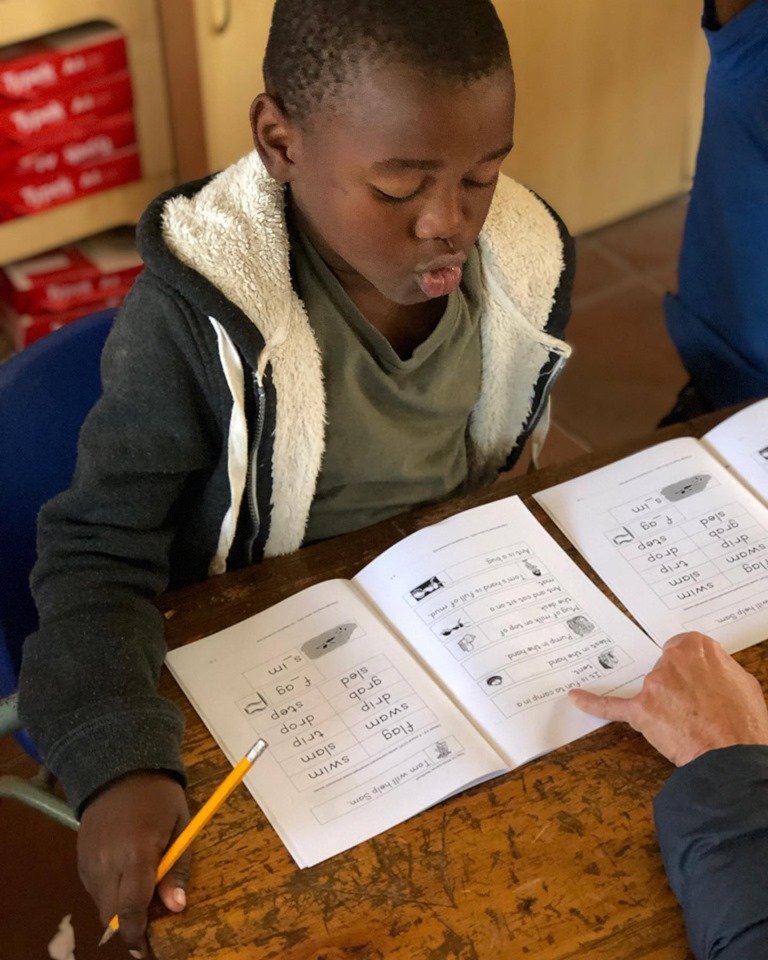 Links:
Attachments: