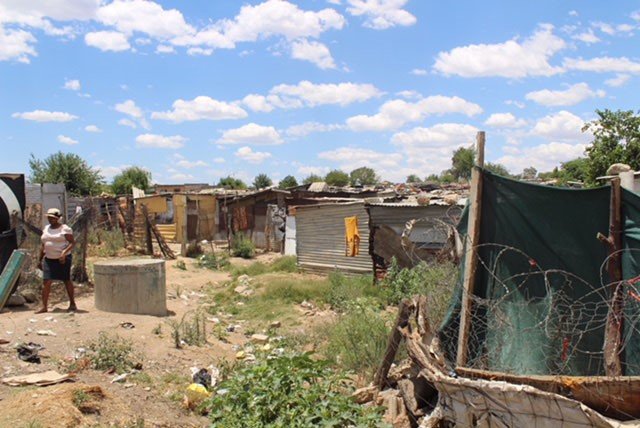 We are Edu Fun! Improving Literacy in Africa
We partner with Diepsloot Combined School (DCS) located in Diepsloot, an economically disadvantaged informal settlement north of Johannesburg. Diepsloot is home to approximately 250,000-500,000 people many of whom live in shacks without electricity or indoor plumbing.
We are a volunteer led organisation and our mission is to improve English literacy for grade 2 and 3 students at DCS. None of our work would be possible without our generous donors. Thank you for supporting Edu Fun!
With the start of the New Year came an influx of new learners (our academic year starts in January). The Grade 2 class now exceeds 200 learners in just 3 classes (that's an average class size of ~70 learners per classroom). During January our volunteers completed the assessments of all of these Grade 2's in record time, which meant that we were quickly able to group similarly skilled learners together. Due to the support of our loyal volunteers, we're able to divide the grade into 5 groups for our weekly lessons, where children are being taught in smaller groups of 35 to 45 children, but with the assistance of 4 or 5 volunteers/assistants.
Last year and since inception, we have focussed on 100% of the Grade 3 class and a smaller group of Grade 4 or Grade 2 learners. Given the positive assessment results at the end of 2018, we made the strategic decision to shift our focus to 100% of the Grade 2 class and about 2/3rds of the Grade 3 class, depending on the number of volunteers and the funding we get. The reasoning behind this is quite simple. In Grade 2, this is typically the learner's first introduction to English. If we can expose them to the Phono-Graphix reading and spelling method from the beginning, we should see even more impressive results this year, giving these children a one-year advantage.
For the Grade 3's we are focusing on two groups of learners. Firstly, the learners who struggled last year and didn't consolidate the basic skills of reading. This will give them a fighting chance in Grade 4, when all their classes are taught in English. Another group of children really excelled, and we are trying to maximise their potential - we call it "Harvesting the Harvards". Our work is not limited to teaching reading, but also aims to instil a love for reading in children and this is a great platform to do just that, enriching these learners' reading, vocabulary and comprehension skills
Each learner is issued with a name badge and a covered exercise book to work in, during their literacy lessons. We then supply all stationery for the year in terms of pencils, sharpeners and worksheets. Our biggest expense is the printing of worksheets and other teaching aids.
We are so grateful to all the Global Giving donors who have made the purchase of desks and chairs possible. From the donations we have received from Global Giving this year, we have been able to purchase much needed desks and chairs for the ever-increasing large class sizes. The largest class in the school currently has 84 children.
We are grateful for our partner projects which are varied, but all have a similar theme – each was developed to provide support to remove barriers to education so that learners' basic needs are met so that they can focus on their school work. If a learner is hungry he won't learn. If a learner has tattered clothing s/he may not be able to concentrate or could be teased by others. If a learner can't see or hear properly or has an illness he won't reach his full potential.
Thank you to the following projects which are crucial to the work that we do and were all created by volunteers who saw a need.
Ngangifisa - the Food Pantry providing groceries on a monthly basis to the most vulnerable families in Diepsloot, many of which come from child-headed homes.
The Health Group - providing eye, dental and nutritional screenings
The Top-Up Project - mending school uniforms and sourcing new uniforms and shoes for the children who need it most.
Further Education Programme (FEP) - supporting past students from DCS who are studying at university or have graduated and looking for employment.
The Baby Club - supporting young mums who are trying to stay in school
Working in partnership with these groups means that we can develop children holistically and all work towards a common goal.
We rely 100% on donations to make our work of improving literacy possible. On behalf of all of the Edu Fun board, volunteers, DCS staff and the young learners with whom we work, we thank all of our generous donors for your continued support and we hope that this report shows you the tangible differences that your donations are helping to make.
THANK YOU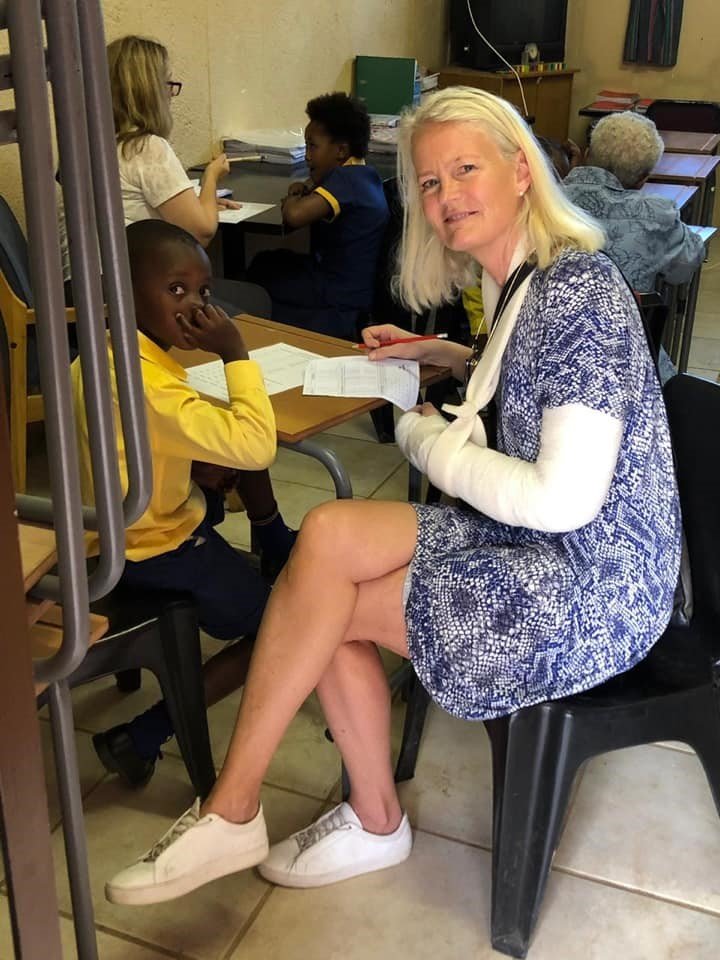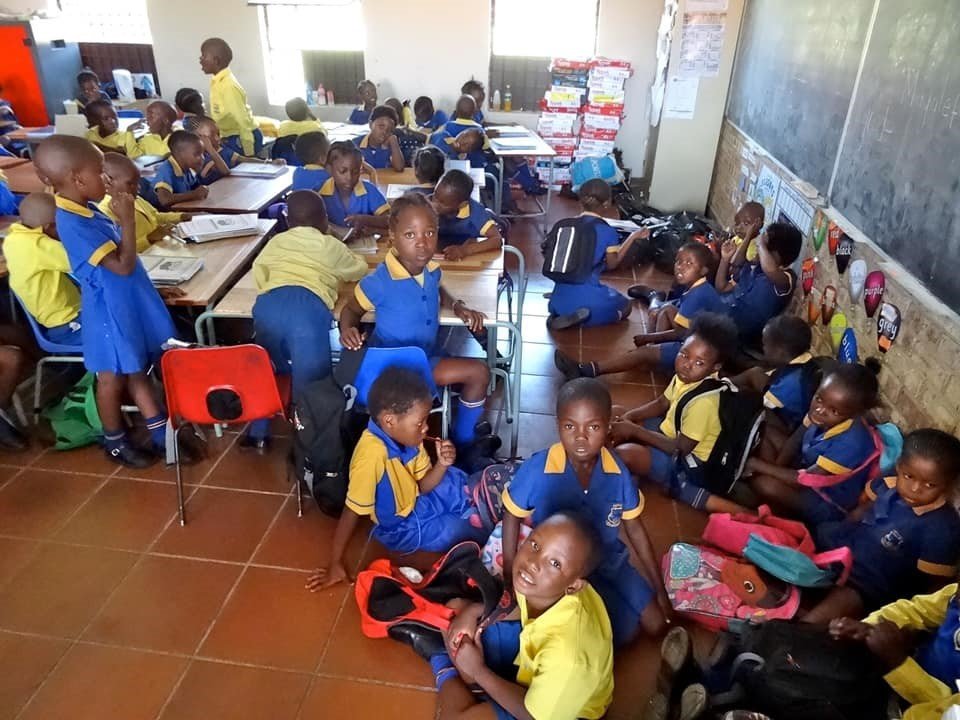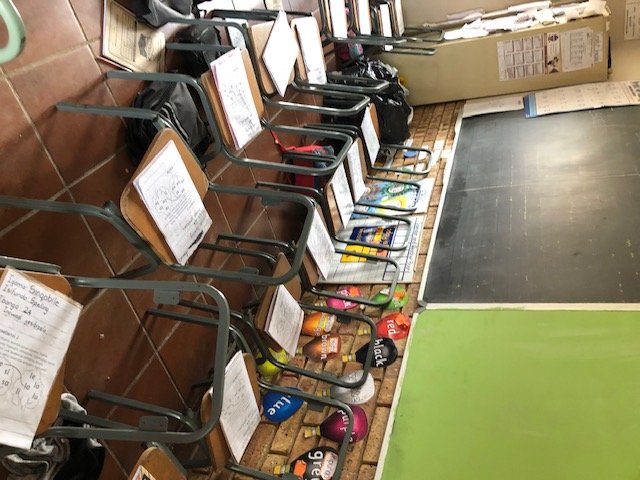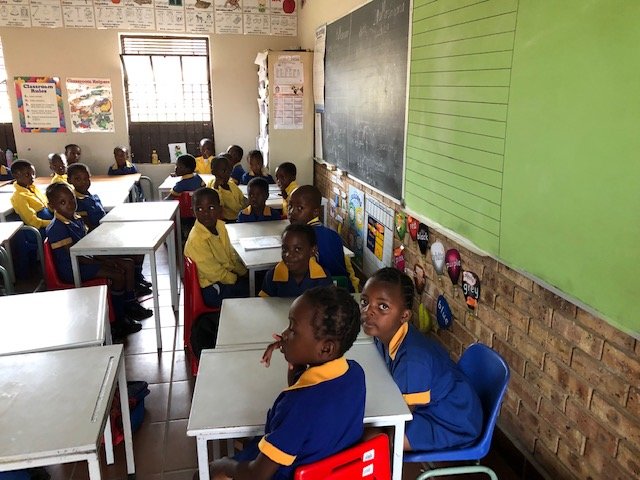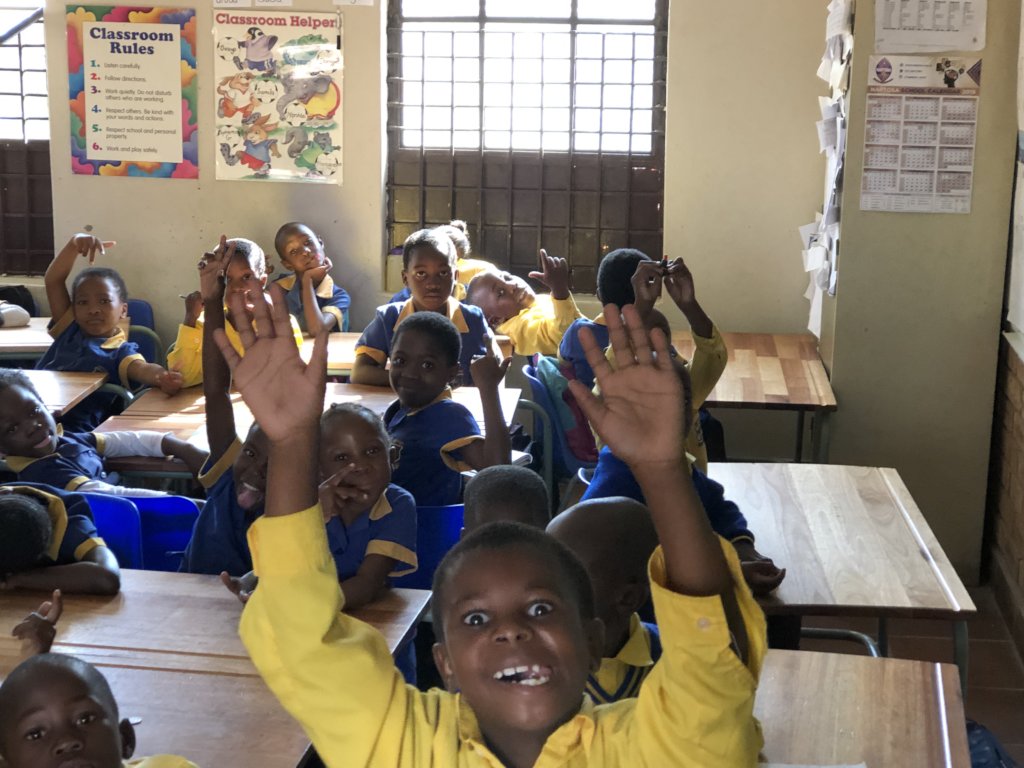 Links: