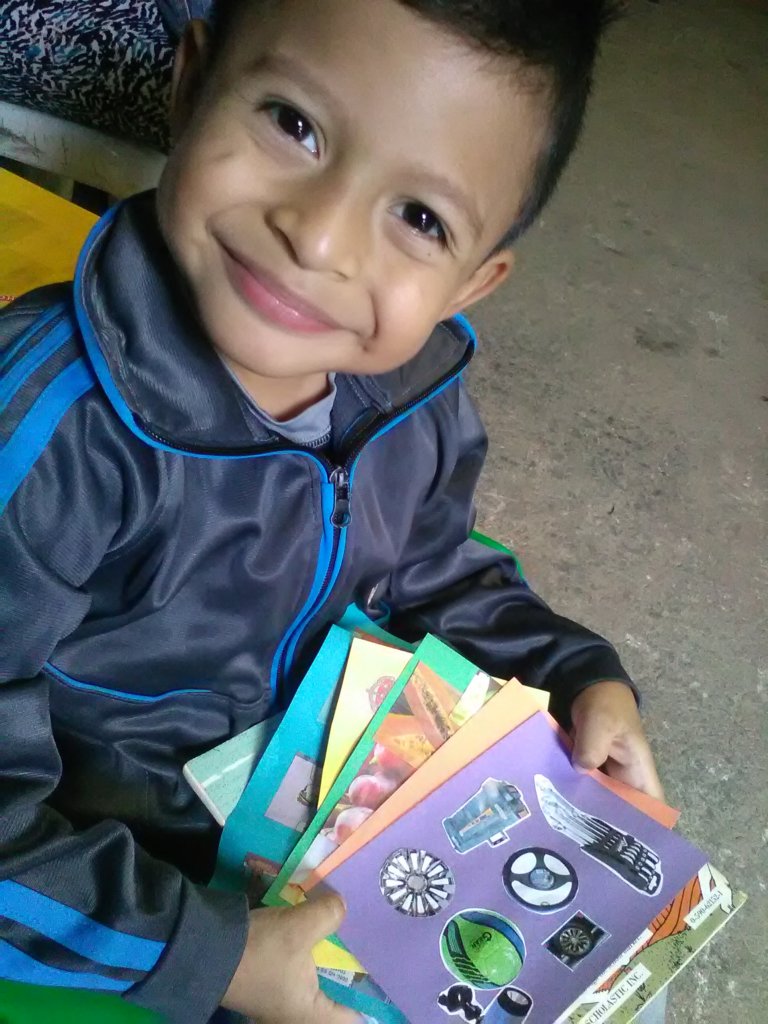 June 27, 2017
Hi, Marshon, how are you?
I hope you are well…
I want to start by writing about 2 important activities that occurred last month, that I did not mention in the in the last report, because I thought it was necessary for you to know about the outstanding progress of each of our children.
The first is that a group of Aula Magica teachers arrived at our school on May 22. We demonstrated for them how we work in Pequeños Pero Listos. We showed them our materials and how we work in small groups All the teachers who visited us were very happy for the welcome that we gave them and were eager to put into practice the ideas that we shared, The children had a lot of fun well.
The second had to do with the new nutrition project. This year we included a new atol, which has many of the nutrients and vitamins they need at this preschool age and earlier. The atol is called Chispuditos, is very nutritious and is proven to work. What we want to achieve with this new innovation is for our children to have better nutrition so they can be more awake to learn and free from malnutrition. We collected data about their health (size, weight, diseases) and diet, so they can see how they are now without taking the atol, and then be able to see the changes after they took it. I will send you a report at the end of the year on this, so that you see the benefits obtained with Chispuditos.
We are working hard with learning numbers. This was our general theme during this month. We did significant activities and worksheets. So far they have learned the numbers 1-10, stroke and quantity well. Some are finding it hard to learn the numbers, but we do activities with moms on numbers so the children can also go over and work from home. It has worked very well for us;. For example; we have a child named Anderson .He had very difficult time understanding amounts and strokes, but with this material at home his progress has been very noticeable. He now is successful in the sequence, the stroke and quantity.
The class is working on fine motor skills, using the plasticine to mold and form their name, figures, shapes. We are learning to use scissors too, We make simple worksheets to use the scissors. The boys who were with us last year were very easy, however the new ones took more time, but they can now use and cut, Of course I have been very careful with them because they can be mischevous.
Loaning of books to the parents has been very useful for the children to stimulate their creativity, imagination and reading. To make learning more meaningful we will begin to teach the vowels and and some consonants with the older students, to continue to stimulate pre-reading and pre-writing.
If you have any suggestions on what more activities we can do regarding numbers, welcome ...
Thank you, thank you very much for your all your support and God Bless you!
I'll write you next month, see you soon ...
Margarita