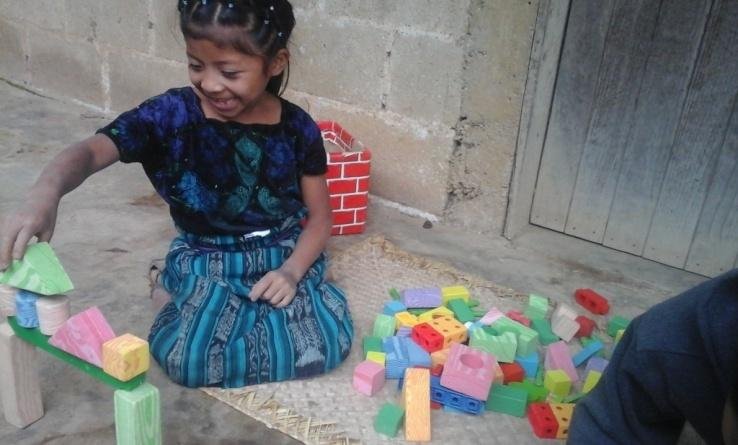 Hello everyone, it's a pleasure to write you again and be able to share our accomplishments from 2016. As a continuation, the following is a short summary of the communities and number of children we worked with this year:
During the year of 2016, Let's Be Ready worked in 20 communities total, with 23 total teachers in charge of the schools, and 3 communities with 2 classrooms. It was a year of hard work, but with very satisfying results.
In San Martín Jilotepeque we had 5 schools, each in a different community. In the community of Pacoxpon, Dina taught a group of 12 very attentive students. In Santo Domingo the teacher was Glendy, who had 12 students as well. In Panatzán, Beatriz was in charge of 13 children, and in Chuisac a teacher named Oscar taught 14 kids. In El Sapito, María was the teacher of 12 students.
In Patzicía we had a total of 7 schools. In the community of Sajcap, teacher Evelyn was in charge of 15 kids. In San Lorenzo, Roselia taught 11 children. In Pahuit, Elba taught 17 kids. In Las Parcelas, Heidy taught 8 students. In Los Cerritos, Noemy Xicay taught 12 children. In the community of La Canoa, María taught 15 children. In Xejuyú, Nery taught 8 kids.
In Santo Domingo Xenacoj we had 3 schools. In San Antonio, Diana taught 15 students. In Los Izotes there was Lidia with 14 children. In the center of Xenacoj, Cindy taught 18 students in the morning; and Gloria taught 18 students in the afternoon.
In Sumpango we had one school with two rooms, in the community of San Rafael El Arado. There Claudia taught 15 kids and Betzabé taught an additional 15, both teaching in the morning.
In Patzún we had 2 schools: one in the community of La Pila, where Lucrecia taught 13 children, and the other in La Vega, where Johana taught 15 children.
In Antigua we had 2 schools. In San Juan del Obispo, Paola taught 14 kids. In Alotenango, Annelise and Margarita taught 24 children total, both in the afternoon.
By the end of the year all of our young students had made great achievements, thanks to the presence, patience, creativity and persistence of every teacher and the attention they gave to each individual child.
In order to accomplish our goals and objectives, we conducted 2 trainings during the year: one in January and the other in July, with the intention of improving our teaching methodology and understanding of preschool education. In these trainings the teachers learned new ideas and activities to implement during the year. The Common Hope foundation in Antigua is a large supporter of Let's Be Ready, and they provided us accommodations and the conference room in which we conducted the trainings.
It was a dynamic year for the students and teachers alike, and was worth the effort, making the most of the support from our sponsors. Because of this, we are always grateful for the unconditional support, council and suggestions we receive, and do all that we can to keep them informed with monthly reports discussing our goals and accomplishments with the children as a group or as individuals. In this way our sponsors are always a big part of what goes on in our classrooms.
Ultimately, we can say that we achieved all of our goals during the year, thanks to the support of our sponsors and founder who has given so much to help this country.
Thank you for your support- not only of Let's Be Ready but of the entire country. Thank you for everything.
(This report was written by Sara, and translated from Spanish to English by Drew)