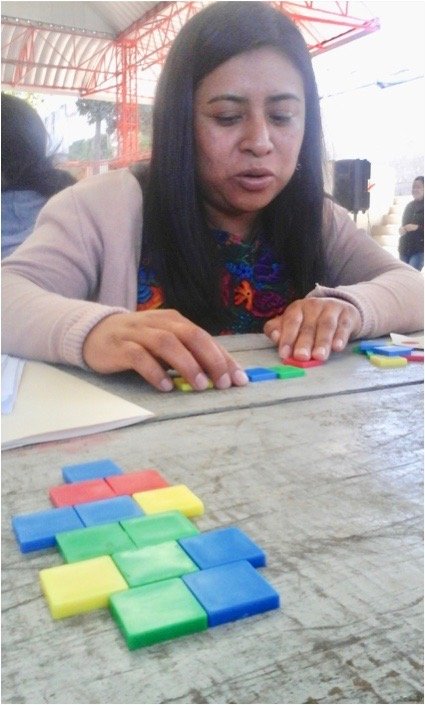 Hello everyone, it is a pleasure to write to you again and inform you everything we do for and for our children.
Well, I am writing to you that in the month of November, TEACHERS 2 TEACHERS International, the Families of Hope Foundation and the Ministry of Education invited us to a Mathematics conference in La Antigua Guatemala; The topic was "Practical Learning in the Early Years"
We learned how practical and fun math can be in our classroom. It was led by a diverse team of international and national educators, the presenter was Sara Delano Moore, PHD; Who is an educator focused on helping teachers and students understand mathematics as a coherent and connected discipline; His work emphasizes the power of deep understanding and multiple representations for learning. She worked as a math and science teacher in elementary and high school grades.
From the group of Let's be ready we attend 8 teachers, one representing the sector where they belong. We were very excited about the invitation, because the area of mathematics is usually a bit complicated for us; But it was very helpful.
We learned how we can use literature to teach math, in an easy and fun way. They taught us activities and games designed to support knowledge and fluency with numbers, addition and subtraction. We saw that it is important to stimulate students' learning with activities that they can deepen, when the problems they solve have meaningful connections to real-world problems. They showed us how we can use materials made by ourselves to improve our understanding of operations with whole numbers.
In the workshop on the second day, they presented how we can work with areas of the pre-primary level - basic concepts, quantities and operations, measures, geometry and location in space, logical mathematical thinking - using strategies from the developmental perspective of mathematical logical thinking, Using resources present in the environment of children. They shared research-based teaching strategies that help students become fluent with basic addition and subtraction. Suggestions for practicing the facts and assessing student fluency, as well as games that students can play.
Undoubtedly, they were two days of much information. We really loved it, because here in Guatemala we are accustomed to a very traditional, difficult and boring mathematics; But this conference made us see how useful, easy and fun math can be if it is taught that way - Easy and fun. Also show the child that will be useful for his whole life.