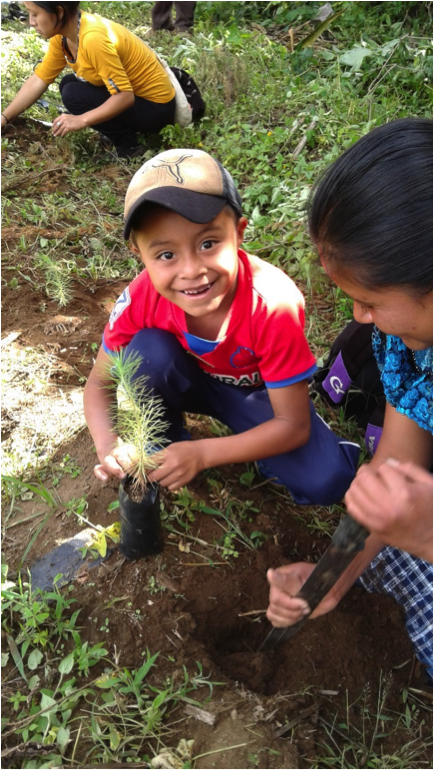 Part of education is the change for a better world. That is why this month we will talk about the project that our children made in Santo Domingo Xenacoj, to contribute to the care of the environment ...
The month of August was the Patron Saint of Santo Domingo Xenacoj. For this reason several activities were realized in this community; One of them was Reforestation to help our planet.

The project was called "Reforestando Xenacoj"
The Municipality of Xenacoj organized this activity and invited several establishments, schools, schools and community institutions, including Pequeños Pero Listos. Our teachers Cindy and Gloria, gladly participated in this activity, also invited the Parents to go with their children to plant. The children of Little But Ready of Xenacoj planted 200 trees. Startling, right?
But in all, among those who participated, they planted an incredible 14,000 trees! ... The workers of the municipality were in charge to look for and to clean the place to plant the trees. They selected a place that used to be used as a dump, but soon it will be a forest with many trees.
In short, it was a fun, productive and satisfying activity for all, because they helped to heal the environment a little.
It is good to raise awareness in children since they are small, that they must care for their home, their planet; And that they should feel happy to have participation in this important part of their life.
We are sure that this event will leave a mark on your life and transmit it to other children at all times.