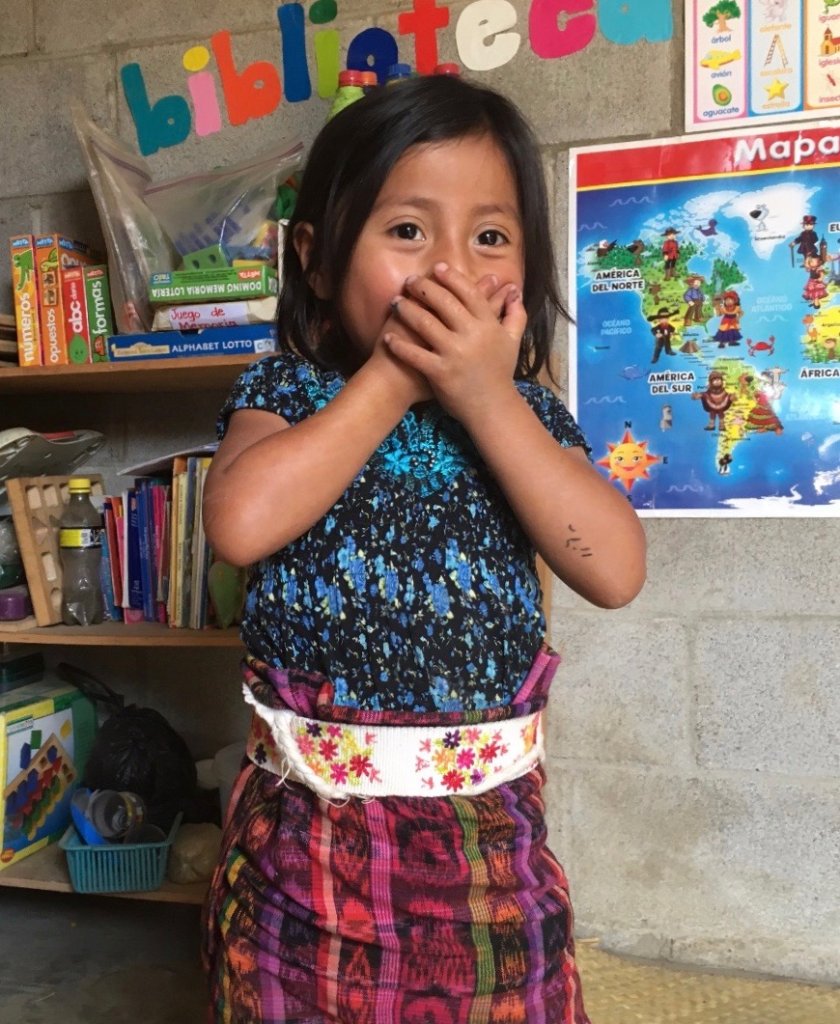 The new school year is underway with 22 teachers participating with over 250 kids being prepared for success in primary school
The school year began with a week long training session for 22 teachers. We distributed bluetooth speakers and tablets loaded with apps that the teachers are using to augment their curriculum. All of the teachers sent out emails to their sponsors telling about thier students and plans for the year.
We were fortunate to have on site evaluation from a Global Giving representative in April. The following is feedback from the visit:
Note from the In-the-Field Traveler
Fred, Nancy, and Sara were all incredible hosts and went out of their way to help me get to know Pequenos Pero Listos. I really enjoyed visiting schools around Xenacoj with Sara, and I was so impressed by all they have done to help prepare kids for long term academic success!
Recommendation for how to better use GlobalGiving
As we discussed, Let's Be Ready has some great story content (and of course visual content) that can be used in Project Reports, and they might consider altering slightly the titles of project pages to use "active" language reinforce donor impact. I noticed that they have already made it up to Superstar status! You guys rock!
Feedback on your programs
I hope that as Let's Be Ready continues to grow they can afford to take on more staff and dedicate more time to fundraising and organizational development. I would love to see them be able to provide these kinds of programs all around Guatemala!
Quote from the In-the-Field Traveler
Let's Be Ready (Pequenos Pero Listos) is truly setting the foundation for academic success in rural Guatemala. Their programs lay the groundwork for children to continue attending school while employing and empowering local teachers.
Photos from Daillen Culver's visit to Lets Be Ready are attached