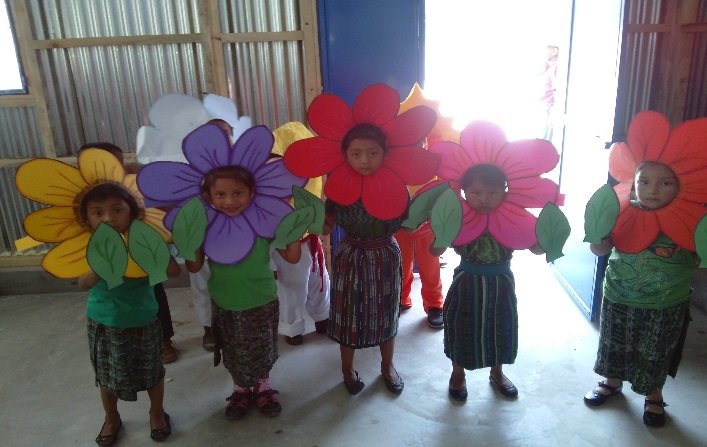 Sara is taking Nora's place while she is imersed in English studies in the USA. She sent this letter.
Now we present the important points for this month:
Activities focused on independence day in Guatemala. The centers were prepared for this celebration. Participation in local parade and upport in the torch relay (with parents and teachers) also children's parties; rhythmic gymnastics; during weeks 7 to September 15 by 2015.
Meeting with directors of COED (Izabel Garces) Sara and Mercedes (telephone) in San Lucas, to explain our program and operations.
Jose supported the refacion of primary school children in the School of Patzún because the government did not send the refacion for that month) We suported the last 2 weeks.
Beatriz visit: San Martin; She is the sister of Gilberto, and is supported by PENNY. The visit was very good to work with independence activities.
Visit Danielle: Alotenango; Inherclass she has a very advanced girl with letters and numbers. We also made a visit to Anaelisse. She is teahing children to read short sentences. She is working with VALUES (Independence). The children make their own savings deposit in the bank with the support of the teacher.
ACHIEVEMENTS OF SUPERVISION
Margarita, Sara and Jose observed the substantial changes in almost all centers EARLY STIMULATION.
Organization of nooks and use: much better care, order, children rotation.
Almost all have teaching aids on their walls (world map, calendar, alphabet, routine cleaning your room).
Using books after training in July.
This monitoring visit is always a surprise
That's all, we hope you are well ..