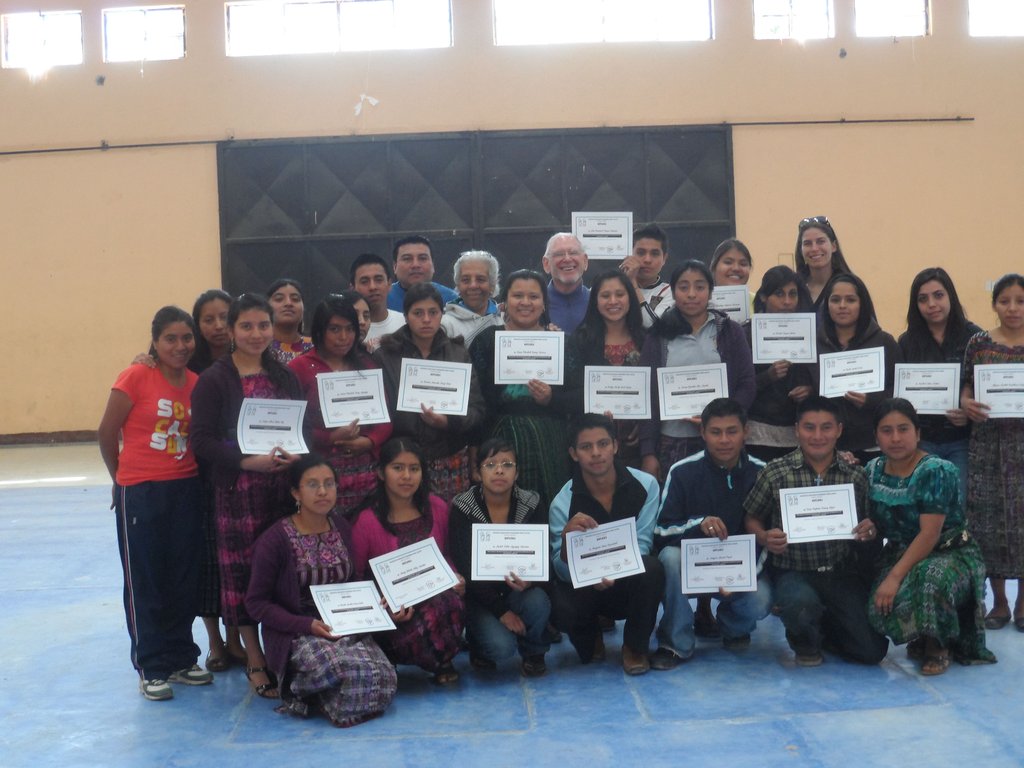 Thanks to your donation and the donations of 21 others, we raised $1290 that we have spent to buy materials for the teachers to use in the classrooms. Although we did not reach our goal of $5000 and 40 donators, Global Giving is still allowing us to stay on the website for the year. This gives us exposure to people who we do not know and would not have found.
We not only develop kids to prepare for the first grade. We give confidence and experience to the teachers just graduating and looking for jobs. Three of last year's teachers used their experience to find better jobs, one with a large NGO, another with a public school, and the third with a private school. All for more money and benefits. One wrote this week to express her thanks. Hello. I am writing to wish you the best and hope that all is going well. It was a pleasure to work in the Let's Be Ready Program. I miss being away and would like to know that it has a special place in my heart. This year I finish with my best wishes for success and thank the sponsors for their support. They were a great help in my studies and my family. God bless you always, Diana Anabela Lopez
People trying to find ways to make an impact on people's lives that leaves them empowered to help themselves often find it is not easy. Searchers are rewarded when they find something that works. Our program is one of those. There are now 31 classroom sessions in 24 communities creating 26 jobs for unemployed teachers.
Thank you again for your contribution.