Project Report

| Aug 30, 2023
Making improvements in the Teaching and Learning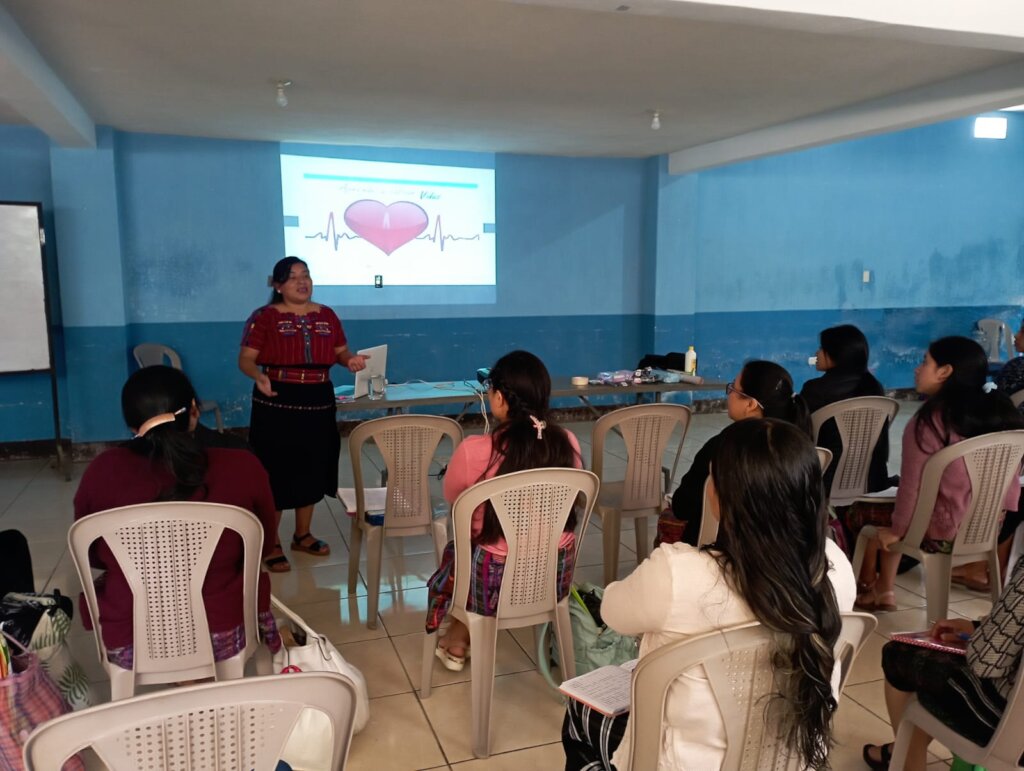 "Education is the most powerful weapon you can use to change the world" (Nelson Mandela)
Hello everyone, it's a pleasure to greet you again. I hope everyone is doing well with their loved ones.
It is incredible that each year that passes, time runs much faster, for example: it seems that we started classes yesterday and we are less than two months away from finishing them... However, we are very happy and satisfied with what we have been doing .
During the week of July 17-21, we had our mid-year workshop in Santo Domingo Xenacoj. The topics were of great interest and importance to all. We invited Auri Tun, sister of Sara, our director; for a presentation on "First Aid", since she is a nurse. This was one of the topics that our teachers liked the most, because it helped us see the importance of being careful in class, having our first-aid kit and how to act when an accident occurs with one of our children.
Also, thinking about the well-being and health of our teachers, a psychologist was invited to give us a talk about "stress". We learned that although stress is a part of our lives, we must take control and not let it dominate us. We learned that it is important to be organized, control our activities and accept that we have limitations and that we cannot do everything at the same time. In addition, the importance of exercising constantly to release the stress that accumulates in our body was highlighted.
We had another guest at the workshop, he was Emanuel Tun; also Sara's brother, who is studying at the university for a degree in Physical Education. His presentation included a theoretical part, in which he shared ideas for using recyclable material in Physical Education class. And in the practical part, just like we do with our children; We had a very complete class of exercises and dynamics to work speed, coordination, balance and agility. Without a doubt, we release a lot of stress with this activity.
Most of the comments from our teachers were positive and of all the activities carried out during the week; many agreed that these three presentations described above were the ones they liked the most. There is no doubt that it was a workshop of much learning and benefit.
A month of a lot of activity is coming up and many of our teachers have already started working on activities that have to do with the history of our country and everything related to our independence. But, in our next report I will share more details of the activities that were carried out with the children.
We are infinitely grateful to all of you for the trust and support you always give us. Thanks to your donations, we continue to provide quality education outside of the traditional, to improve their learning and their future. So, thank you very much for your contribution and unconditional support, God Bless you.
See you soon.