Project Report

| Jun 15, 2023
"Striving to change our children's future"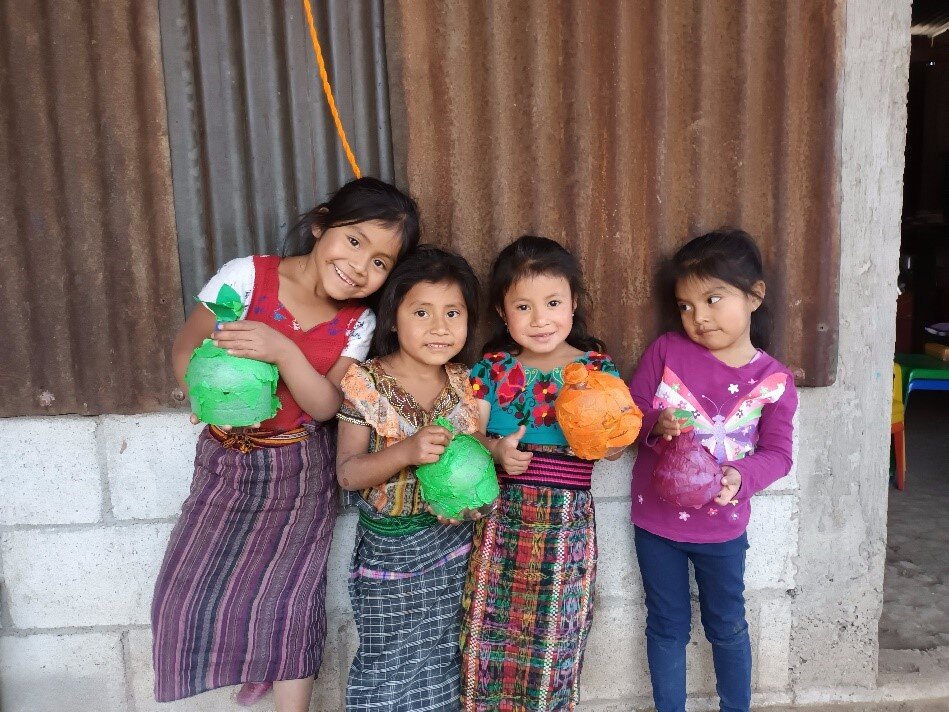 Hello to all our dear readers!
It is a pleasure to greet you again, so that we can tell you more about the work that we continue to do with our children here in Guatemala. We are very happy for the months that we have been working and the achievements obtained up to now.
During our training in January, we talked about implementing "The Traveling Books" a method to stimulate reading at home. Therefore, after having started classes; in the second month, we started having meetings with the parents. The objective is to give them ideas to share books with their children, without having to read the text; this helps parents who cannot read, as they are not required to do so. Each teacher is doing different activities with this method, for example; some are making a dictionary at home, others are reviewing topics that the children have not yet understood, and others are creating stories based on what they read in books. Undoubtedly, we have seen that it has been a good stimulus to become interested in reading and strengthen the affective bonds with their parents.
We also resume workshops with parents to reinforce topics at home and at the same time involve them more in their children's education. We continue working with recyclable material in the activities we carry out on the star books. In fact, for Earth Day; Many of our teachers carried out different activities to raise awareness using recyclable material. Others planted plants, took a walk to remind community residents of the importance of caring for the planet, and others made different crafts.
Most of our newly admitted children have already learned to write their names, draw lines, draw shapes, identify vowels and classify animals with the star books. Children who are in their second year are more advanced; some can already read syllables, short and long words, and short sentences. They love reading, creating stories from what they see in books, and adding and subtracting. Each of our teachers strives to give each child the necessary attention, without a doubt, his work does not go unnoticed. For example, Betzabé; she is one of our star teachers, as she is very dynamic and creative when working with her children. It impresses me that even though her community is very remote and rural, she adapts her classes to their needs; using the material that she has on hand.
Next month, we will have our second workshop of the year. We are preparing new themes for children and teachers. So we will share more information in our next report…
I want to thank everyone for their support and contribution to our program. We know that the economic situation in many countries is becoming difficult; however, there are very generous and kind-hearted people like you who share what they have with others. Thank you for helping us change the future of our children, the community where they live and the country. May God bless your generosity!