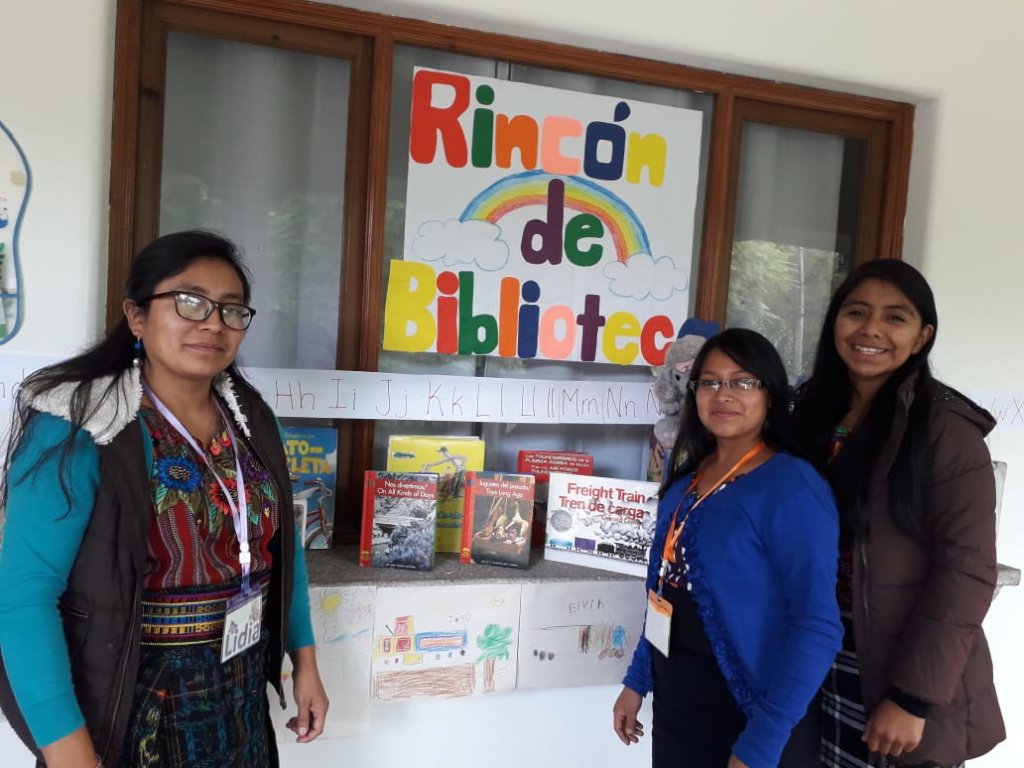 It's amazing how the years go by, and I can't believe we've reached workshop number ten; training our teachers with the best techniques, ideas and methodologies for better development and better education in our children. I am very happy for the progress we have made as a team in Lets be ready and we also recognize that we still have a lot to do, but we are trying ...
Let me tell you that in the last week of July we had our tenth training workshop with teachers, which was titled Professional Growth. It was very dynamic and instructive, we all shared our ideas and learned a lot from each other.
The central theme of this workshop was "Learning Centers", as many of us need to learn more about the interaction, learning, results and importance of using them in our classroom. For this part we make groups to make an exhibition on each of the centers, using as a base the information and ideas that the Creative Curriculum gives us. All teachers made a very good presentation about the centers and at the same time we remember and learned a lot about what we should do with our children when using them. "Personally, this issue had a great impact on me, because one is not perfect to do everything at face value, but striving and trying to follow those instructions not only in me but in my children has a better effect on what we do and want to achieve "
We also remember important points such as: having a well-organized calendar so that our children learn to be so and always plan their activities in the day, month and even in the year, of course in the future; We saw the importance of recycling with any type of material for any activity we do. Professor Edwin López showed us a model class of what we can teach with respect to Music, such as musical notes and instruments in their different classifications. On the topic of Early Stimulation we focus on the importance of crawling and crawling, as many of our children in different communities, it is impressive but they do not go through this stage; so it was very interesting to know that if they didn't do it when they were babies, we can still do it as teachers to do it for a better development; This presentation was in charge of Lidia Bacajol and Lucrecia Yos experts in the subject and very good teachers.
It was a week of new ideas, techniques, methods and important changes that we are already making. All this work and effort would not have been possible without the participation of all our teachers, our dear Principal Sara Tun, but above all for our Adviser Mercedes Morales who, with her experience, her good advice and her love for education makes it possible for us to have a well organized workshop with the topics we need, to improve as an organization and as teachers.
This is the most important thing I had to tell you, I hope you like our ideas and what we do for our children. All this work we do for our children, would not be possible without their donations, that is why we thank them for the support they give us, they really help us a lot.
Thank you so much.