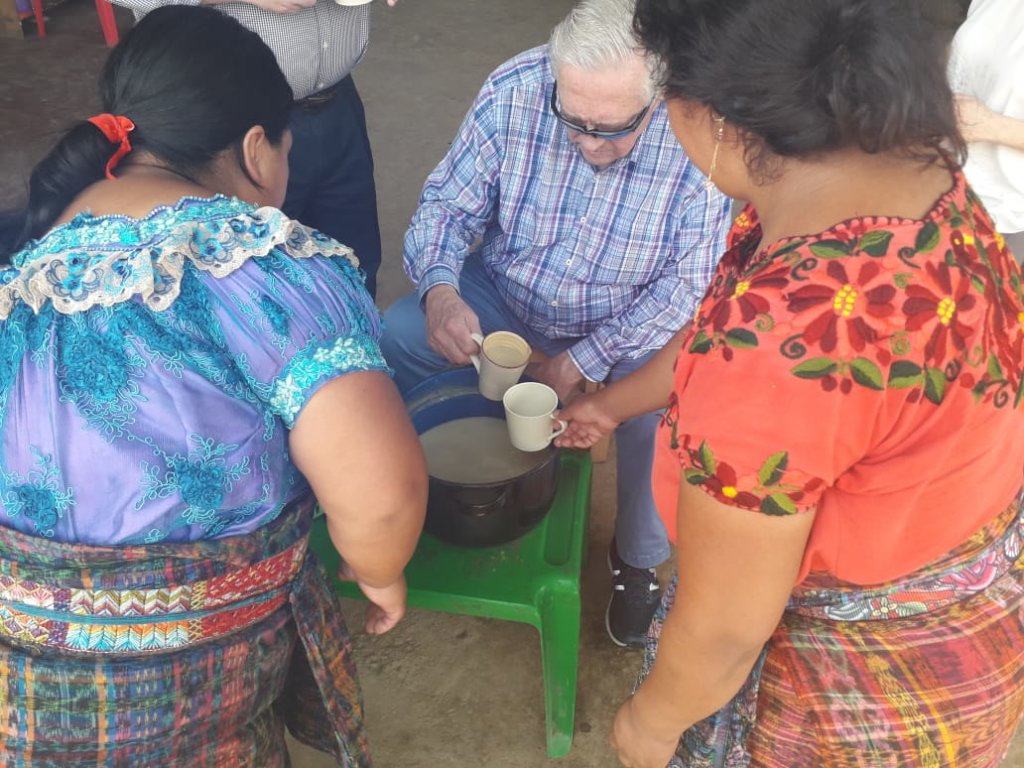 As we have already told you in our past reports, the nutrition program is sponsored by the Mathile Foundation, which provides consulting services and a fortified nutritional drink containing proteins and 21 essential vitamins and minerals; better known as CHISPUDITOS for our children.
Last month we had the pleasant visit of two members of the Mathilde Foundation (Clay and Tim), who visited the school of Los Izotes in San Juan Sacatepéquez; the objective of the visit was that the members of the foundation and the team of chispuditos knew how both education and nutrition programs work in that community, and how the mothers support the preparation of the atol, as well as the children consume it daily .
The teachers Lidia and Margarita who work in this community, the children gave them a very good reception. They showed a model class to Clay and Timothy with the theme of Animal Classification, read a story about animals and last they made an animal with recyclable material, which greatly amused the children.
When the meal was over, the mothers prepared the drink, Clay and Tim served the children their atol as well as the supplement, which was a peeled orange with a ground nugget.
In the end the teachers, the children and Fred expressed their gratitude for the donation made by this foundation with the drink Chispuditos.
It was a very encouraging visit both for Lets Be Beady and the program CHISPUDITOS as it was more closely appreciated as the children enjoy their atol and how this helps them in their education.
"As a teacher, I have experienced how this nutritious drink (Chispuditos), during these two years of testing has helped our children to be more ready and prepared to learn and have a better nutrución. I think that in the most rural communities the advances of the children have been more noticeable because the boys are more prepared to be successful and to be healthy "
An image describes more than a thousand words, so in the photos below you will appreciate more about the visit and the activities described above (sorry for the definition of some photos)...
I'm writing soon again.