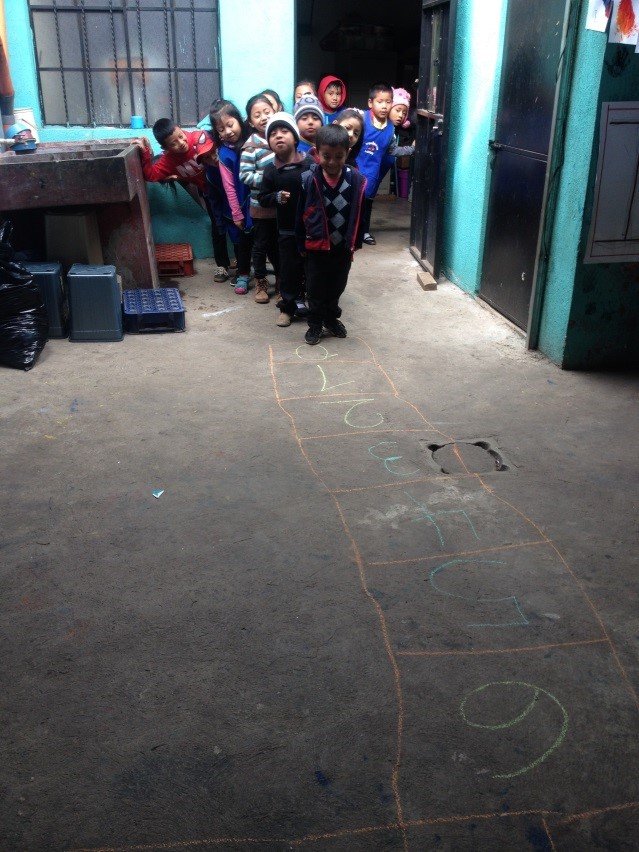 Hello! To all, It is a pleasure to write again and show you what our teachers do.
The activities you will read in this report are based on the report of one of our teachers in Santo Domingo Xenacoj, she is Gloria who is a very active and creative teacher in everything she does; as you will notice in the following activities that she did in her class.

Her children have advanced very well with the issue of numbers, for example they learned the number 7,8,9 and 10 doing the stroke, having a sequence of the following numbers and the amount they represent; they learned various activities such as the airplane game where they follow the sequence of numbers from 0 to 10. These numbers are the fundamental basis for children's learning.

As far as letters have been able to see which are the lowercase and uppercase vowels, identify the letter and make the stroke of these; with 6 year olds she performs dictations.In small groups they have worked on how to tie shoelaces since most of them have trouble doing this.
She coordinated with the health post closest to the community, to have an exhibition or talk about the care of the lungs. This was done so that families and children and their families would notice the importance of taking care of them to prevent tuberculosis; this activity was done by the day of Tuberculosis.

To celebrate the day of the water, they became aware of taking care of it and a handicraft with a balloon making a drop of water as a symbol of not spending a lot of water at home.

Finally, to make better the tracings of letters and numbers, the children made a sensory bag, this also with the aim of working fine motor skills.

These are some of the activities Gloria performs in her class, they are simple, fun and instructive for children; as you will see in the following images.

In the next report we will tell you more about what other activities are done by other teachers. Greetings to all.