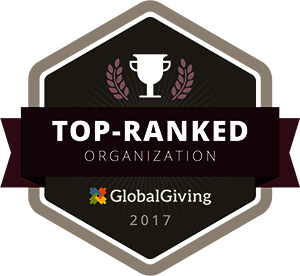 Hello everyone!
It is a pleasure for me to write you again, to be able to share our ideas and activities to happily start this new 2018 school year ...
It is incredible that we are already starting with one more year, all the teachers of Lets Be Ready are excited and excited to put into practice everything we have learned at the beginning of the year. We are also very GRATEFUL with God for one more year of life and the fact that it allows us to do our work during the year.
It is worth mentioning that we are also very, very satisfied and grateful for the great support, help and donations made by our dear Sponsors, since without their contribution it would not be possible to continue with our work of educating and training good children for the future of the country.
We are proud that we started the year with a recognition from GlobalGiving as one of their top-ranked organizations.
I want to tell you also that last week we had our training at the beginning of the year, which was called "Professional Growth VII" where we met new teachers, lived more and grew in knowledge. It was very interesting and meaningful, because last year in November we were invited to a Mathematics training, by Teachers2Teachers; We learned new dynamics, activities and methodologies to teach this subject to our children. All of us who attend this training, we made a presentation of the topics we saw in our training, so that teachers who could not attend will also benefit from what we learned.
They showed us new ideas to work with small groups, with different areas of learning, we had a talk of values to make us aware of how they have been lost and how they benefit us personally and those around us; in our case as teachers, like giving a good example of ourselves to our children.
We discussed the theme of the nutrition where we have experienced and good results we have obtained with this new program of atole Chispuditos and training for the families which has brought many benefits in children: they are more awake, willing to learn more and more their physical appearance has improved favorably due to the vitamins it contains.
Forthe integration of new teachers, recreational activities were carried out with the Physical Education class, where we designated several teachers to show us how they teach this class in their school and in what ways we can make it more fun, because it is a class that It motivates children a lot.
It was a very productive and beneficial week for all the teachers, "As a member of the program I feel that we have improved over the years and we have become more united as a family, where we all help each other and always try to improve ourselves, and I am very happy and satisfied with our achievements, what we are doing and the goals we want to achieve, because without the help of Fred, of you, our donors and of the parents, our children have a better future "
-Margarita Bejarano-
Thank you so much! For all the support, we will keep you updated on our goals wewe achieve in this 2018 school year ...